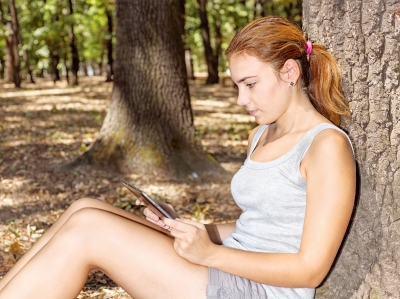 When marketing online, there are numerous opportunities for brands to embrace a more personalised approach.

Whether this applies to online ads or email segmentation, the more steps a business takes to target more relevant content towards a certain user, the better their chances of turning that user into a lead or customer.
But with the benefits of personalised marketing come a few pitfalls, particularly in terms of privacy issues. Some may appreciate targeted content/ads, whereas others can find it somewhat 'creepy'. Despite these pitfalls, personalised marketing offers more benefits than it does pitfalls and if your business utilises it correctly, it can bring with it some fantastic results.
In today's blog, I'll be looking at the general reception both individuals and businesses have towards personalised marketing and why, by extension, it's something your business should care about.
Attitude towards personalised marketing
In a report compiled by ecommerce optimisation company Monetate, they surveryed online consumers and business owners to discover their attitudes towards the nature of personalised marketing. The findings included the following:
85% of online consumers are aware that websites track their online shopping behaviour, but don't mind as they know this tracking allows these websites to better target relevant offers and products to them
75% of online consumers actually prefer the fact that retailers use personal information to improve the shopping experience
64% of online consumers believe it's more important that companies present them with relevant offers
On the flipside, 36% would prefer it if their website activity wasn't tracked
94% of businesses agree that online personalisation is imperative to successful business performance
66% of companies believe that personalising their websites is critical in improving the experience for customers and overall success of their business
Points to remember with personalised marketing
As the above findings show, most businesses believe that personalised marketing is a integral part of the overall online experience for consumers. When utilised correctly, personalised marketing can help capture the active interests of prospects and leads to earn a sale. For example, if someone was searching for a new pair of jogging shoes on your website and the next time they returned you surfaced deals related to jogging shoes, you have the chance of catering to or reigniting their interest in that product.
Of course, personalisation isn't just restricted to ecommerce. You can personalise your emails with a bit of coding to greet a new subscriber by name. And if a specific offer or form saw a number of users providing you with their email addresses, then you can design and segment different emails to be sent out to users based on those expressed interests.
Say someone downloaded an ebook about Facebook marketing, then you could send them an email that links to articles about Facebook and other social media marketing tips. According to research, emails that are segmented based on interest tend to generate 50% more clicks.
However, for each method of personalised marketing you can take, it's important to be mindful of people's privacy. While more people tend to be in support of personalised content, there's still 36% who would prefer their online activity to not be tracked.
You need to find a balance between reasonable personalisation (e.g. interested in jogging shoes, so you surface jogging shoes on your site the next time they visit) and creepy personalisation (e.g. sending out a relentless number of ads for your jogging shoes on almost every site they visit after the fact).
If you utilise personalised marketing efforts for your business online, be sure to share with us the main methods of personalisation you prefer using in the comments below.
Margin Media is an inbound marketing company based in Brisbane. We offer a range of digital marketing solutions to help your business increase its website traffic, qualified leads and customer base. To find out more about our services, give us a call on 1300 798 848 or visit our contact page.
* Image source: marin / FreeDigitalPhotos.net