In Australia, Google is the dominant search engine used, claiming a market share in excess of 90%.

Throughout this year, however, Microsoft has been taking steps to try and increase Bing's placement against Google, with the hopes of earning more Australian adopters. And while it hasn't exactly been a success story, Bing is ever-so-slightly increasing its market share. In today's blog, I'm going to look at 7 features of both search engines and how they compare to one another.
1. The main page
Chances are you're well acquainted with Google's main page. A minimalist design with the search engine's logo and a search bar placed right in the middle. It's a design that has been working for years and solidifies the ease of use that Google often strives for.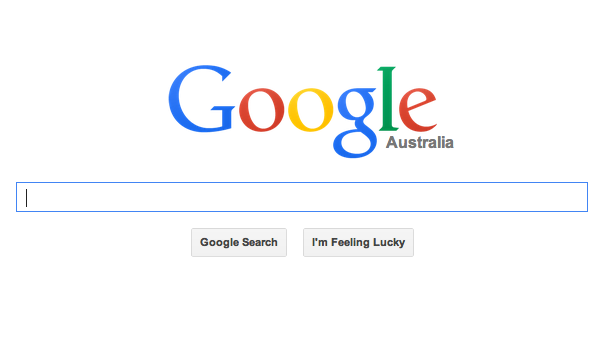 In Bing's case, Microsoft has clearly gone in a completely different direction. Every time you load up the Bing main page, you'll be greeted with a highly visual image that changes on a regular basis. When you scroll over the image, you can view interesting facts (most of them with a clickable link), and at the bottom left of the image is an explanation of what the image itself is. Also included on the main page is a 'Popular Now' section where you can view current news and trending stories. As the images change, you can scroll through different photos and even come across animated ones (much like GIFs).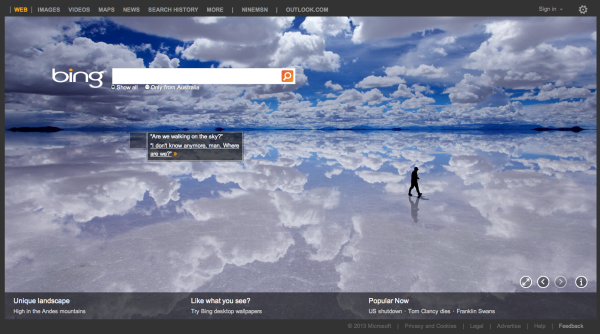 2. Images
When it comes to the Images page of Google and Bing, the differences are once again immediately clear. While searching on both leads to a similar display style of photos, the pages themselves are different when you simply click onto them without any search term entered. Once again, Google maintains the minimalist design akin to its main search page (only the word 'Images' is added under Google).
With Bing, while it's not as visually impactful as its main page, the search engine lists the top 20 current trending image searches for you to look through with a simple click.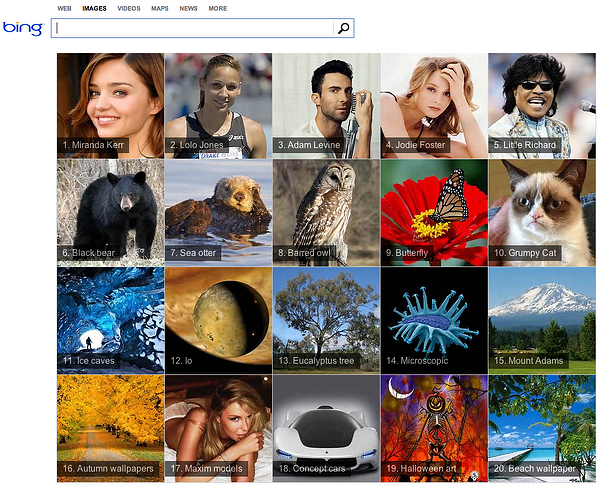 3. Maps
When it comes to Maps, both Google and Bing aim for very similar functions. The only real difference here is that Google Maps is far superior. This isn't surprising, given how much time and effort Google has put into its Maps service over the years, from mapping out areas on a regular basis, providing traffic information, encouraging and rewarding businesses for listing on Maps, offering Street View, and so on.
Compared to Google Maps, Bing Maps is notably lacking in information and business listings. Sure, Facebook may use Bing Maps, which is a way for Bing to build its business database, but it's still much further behind Google in this regards. Google Maps is so far ahead that it can easily be used as GPS - especially on Android devices.
4. Ads
Both Google and Bing offer search ads. Google's come in the form of AdWords and Bing's come in the form of Bing Ads. Both work in a very similar fashion to one another, but Google's is certainly more fleshed out and easier to navigate - and even it can sometimes be confusing.
It was only a few months ago that Bing Ads were localised for Australian businesses. Before then, you couldn't even set the geographic location to be specific to a set Australia city or region. The localisation of Bing Ads is Microsoft's attempt to increase its market share here, but it's likely going to be several more months before any official reports are returned on how successful this endeavour is.
5. Social search
Social search is also a massive feature of Google and Bing, however Google's social search is the only one that is also properly available in Australia. Bing does have some great social search functions with the likes of Facebook and, more recently, Pinterest, but these features haven't actually reached Australia yet. In the US, if you search in images, Bing now displays Pinterest images related to whatever search terms you typed in on the right-hand side. Try that on Bing in Australia and those results will not appear.
US Bing Pinterest results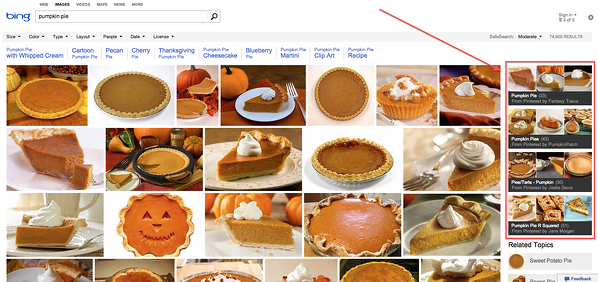 Google can be tied to a number of social networks, including Google+ and Facebook. The result is that when you search for something, it also takes into account your social media activity and crafts results accordingly. This includes surfacing results from social networks.
6. Search encryption
One of the most recent and unwelcome changes (for marketers, at least) Google announced to its search engine was that it would now be encrypting all search engine results. This means that when viewing Analytics for your website, you will not be able to identify what keywords users typed into Google that caused them to discover your website in an organic search. You'll now just get a lump organic search traffic number when it comes to Google.
Bing, on the other hand, has decided to leave things as they are, meaning its search results are not encrypted. At the very least, this means if someone discovers and click throughs to your website via a Bing search, you'll be able to identify which keywords got them there.
7. Market share
For all the efforts Microsoft is making with Bing, it seems as though its flagship search engine just can't pull Google down in Australia. Google has been an incredibly simple and useful search engine for several years, so it's hard for any newcomer to really make a large dent. Currently, Google holds a 92.91% market share here in Australia. Bing does come in second, but at a much smaller 5.17% - this is only a marginal increase over the course of this year so far. In January of this year, Bing's market share was 4.4%. Still, it's better than it was.
While statistics fluctuate as to how many Australians now use the internet, one of the highest estimates is 16.2 million, thanks to Nielsen Australia. Now, assuming all internet users make use of search engines (which for the sake of this argument, they do), that would translate to the following:
Around 15,051,420 Australians use Google.
Around 837,540 Australians use Bing.
Suffice to say, this is a massive gap. But these are all just estimates. Perhaps more people use Bing or more use Google. Maybe Bing's market share is bigger or it could be smaller. But what is certain is that Bing has a long way to go if it hopes to take a chunk out of Google's pie.
Margin Media is an inbound marketing company based in Brisbane. We offer a range of digital marketing solutions to help your business increase its website traffic, qualified leads and customer base. To find out more about our services, give us a call on 1300 798 848 or visit our contact page.