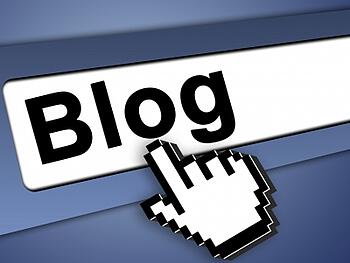 Blogging may require time and commitment, but it also comes with a wealth of benefits for your website and your brand.

Whether it's improving your SEO efforts or building a strong reputation for your brand, the following 5 reasons show exactly why having a blog on your website could be one the best decisions you make.
1. Search engines love new content
Having a blog on your site is a great way to keep a steady flow of new content coming in. This steady flow of content is great for helping your website rank better as it allows you to index more keywords and pages. But beyond the keyword-side of things, search engines also love new content, especially if it's high quality content. The folks at Google have clarified that they've rewritten their algorithm several times in steps to reward sites that generate new content that keeps visitors coming back and sharing. And, more recently, with Google's Hummingbird algorithm, sites that answer particular questions effectively should also see a boost in their online rankings.
2. Your website becomes more than just a website
Blogging doesn't just make search engines love you more, but it also helps transform the very nature of your site itself. Instead of now being a static site with a few pages of information, it instead becomes a hub of information that gives visitors more reason to return in the future. The steadier your output of content is, the more users will know they can come back and discover something new.
In general, having a blog helps to build traffic to far more substantial levels than if your site was to stay the same months on end. So if your hoping to increase traffic numbers and build a stronger base of return visitors, then blogging is a fantastic way to achieve this.
3. It improves your business's reputation
What better way to display your business's knowledge than by creating pieces that prove it. People are constantly wanting to learn more about the ins and outs of specific industries, from something as simple as understanding certain industry terms to comprehensive guides on how to perform a certain task. A blog allows you to provide this information to them and, in return, their confidence in your business grows. This works in a great way to build your brand's reputation and make it a go-to resource of helpful guidance. As people's confidence grows, it gives them more incentive to do business with you.
4. It encourages sharing
Sometimes word-of-mouth advertising is the best advertising you can ask for. Often times, it's also the most reliable form. Because if someone is deciding what business they should do business with, they're more likely to listen to their friends and family than an ad on TV.
If you design your blog to include social sharing buttons, it allows people to quickly and easily endorse the content you create. When they do so, that blog article will be shared with their friends, family and colleagues on whichever social network they choose to share it through. Imagine one reader having 500+ Facebook friends and by having the option to quickly like/share your article, they're suddenly endorsing your brand and its content to those 500+ people - all of whom will consider their endorsement as authentic and honest.
5. It avoids the pitfalls of more traditional marketing / advertising
When all is said and done, blogging serves a strong marketing purpose for your brand. It drives qualified traffic and leads to your site, encourages people to share your content and improves your brand's reputation. This makes blogging a fantastic online marketing channel that also avoids the pitfalls that exist in the more traditional forms of marketing and advertising. Chief among them is the fact that you're not interrupting people (such as what happens with TV and radio ads), but rather you're allowing them to discover you and absorb your content without feeling like they've had it forced on them.
When individuals discover your brand more naturally, it starts your relationship with them off on the right foot. This makes it easier to build this relationship and keep your brand placed in a more positive light.
Margin Media is an inbound marketing company based in Brisbane. We offer a range of digital marketing solutions to help your business increase its website traffic, qualified leads and customer base. To find out more about our services, give us a call on 1300 798 848 or visit our contact page.
* Image source: photostock / FreeDigitalPhotos.net