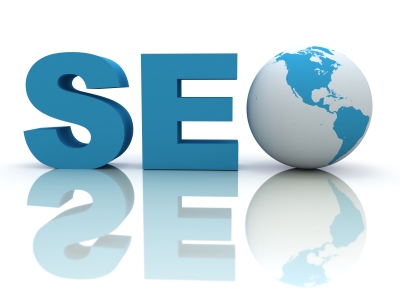 Search Engine Optimisation (SEO) is a critical aspect of any online marketing strategy as it is the key means of making your website discoverable in search engines.

In today's article, I'm going to list just a few key steps you can take to improve your website's overall SEO.
Keyword research and implementation
When SEO first became an apparent strategy, keyword implementation was one of the most effective ways for sites to rank highly. Back then, however, a lot of sites exploited the keyword-strong focus of search engines, spamming certain keywords and keyword phrases over and over again. As search engines have evolved, so has the intelligence they use to identify legitimate keyword strategies against keyword spamming.
This doesn't mean that keywords hold less weight, it's just that you can't exploit them anymore. But you should still spend time assessing which keywords you want to rank for, the competition surrounding those keywords, and then strategically placing them in your copy. A good rule of thumb to observe is that your copy should always read for people first, then be optimised for SEO. In other words, you need to make sure your keywords fit in naturally with the entirety of your website copy. The more human it sounds, the better.
Blog
Blogging is one of the best things you can do for your site. Not only does it allow you to rank for more keywords, but it helps drive more qualified traffic to your site. The more traffic you generate and keep coming back to your site, the more authority this earns your site in the eyes of search engines.
As noted, your content needs to read for humans. So identify what topics regarding your industry or profession people have and answer them. By doing so, you'll ensure your copy is being written to benefit the reader. As quality content plays a far larger role in SEO now, you should be making a concerted effort to regularly update your blog with the type of relevant content that will keep people coming back.
As a footnote for this section, consider writing more articles where the title of your blog is posing a question. Google recently introduced an algorithm change where people can enter questions and the search engine will search for sites that offer direct answers. Spend some time identifying the types of questions your business gets asked the most, and write blogs based around answering those questions.
Encourage social sharing
As you may know, having sites that provide links back to your site is a great method to improving your site's SEO, particularly if the site linking back to yours is already considered an authoritative site. However, you're not always going to have websites providing inbound links back to yours. That's why including social sharing buttons on your site is a great idea.
Social sharing buttons allow users to share/endorse your blog articles and other website pages to others on the social networks they use. Imagine, for example, a Facebook user who has 200 friends. They see one of your articles and decide to 'Like' it via the social sharing buttons included on the blog page. Effectively, they have now endorsed that one article to their 200 friends. Even if a slight percentage of their 200 friends click through on the article they've shared, that is more traffic to your site.
The social share acts as a note of authority and the additional traffic helps build your site's legitimacy. So for each social share you receive, it helps boost your SEO efforts.
Margin Media is an inbound marketing company based in Brisbane. We offer a range of digital marketing solutions to help your business increase its website traffic, qualified leads and customer base. To find out more about our services, give us a call on 1300 798 848 or visit our contact page.