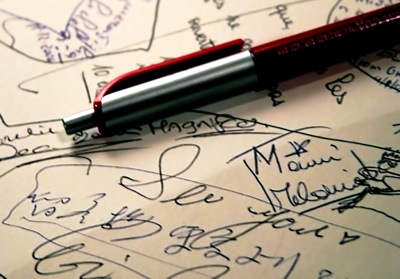 Email marketing remains the number one form of digital marketing for Australian companies online.

How effective your emails are depend on several factors, from the design of your emails to placing your different subscribers into lists based off expressed interests. In this article, I'll be listing some very simple tips to keep in mind to help your marketing emails achieve greater success.
Designing your emails
Design has always been an important aspect of any marketing effort, regardless of the platform. The difference between a good design and a bad design can have a notable impact on the overall impression someone forms of your business as a whole. After all, why should someone see you as a professional brand if your email's design is fundamentally flawed? This could be anything from a confusing layout to images that don't load.
Simplicity is key in good email design, so you shouldn't be focusing on including animations or over-the-top visual cues. Keep the design straight forward. Don't congest your emails with 20 articles when it could look far nicer with no more than a handful. Also offer your recipients the ability to view your email via the web if it fails to load properly on their email server's end.
Consider the subject of your emails
It can often be overlooked, but the actual subject of your email plays an integral part into determining whether someone opens your email or not. While some will suggest keeping your email subject line under the 70 character mark (this is often where the subject line cuts off in previews), this isn't necessarily the main factor behind someone clicking through.
What's more important is ensuring that the most important topics of your email appear towards the start of the subject line. So what do you think your recipients will be most interested in? Have a think about it and then place that at the front. That's the important part, not how many characters your subject line has.
But it's also imperative that you consider how you word your subject line. Make sure to re-read it so that you can determine whether it reads like a genuine subject line or a spam subject line. So be careful of using caps lock, excessive exclamation points, throwing out terminology like 'FREE _____" and so on. These are all things that most of us associate with spam subject lines.
Separate recipients by interest
This can be time consuming, but it can be of real benefit to separate each of your email recipients based on their interests. You may not be able to determine a recipient's main area of interest every time, but if you've been earning subscribers through offers (such as ebooks, webinars, etc.), then you can examine that information.
Say, for example, one recipient converted for an ebook regarding Facebook marketing and another converted for a webinar discussing blogging. You could place the first recipient into a 'social media' category and the second into a 'content marketing / writing' category. For each category, you create unique emails. So all of those who converted for the Facebook marketing ebook will be sent emails that include all the latest social media news. Those who converted for the blogging webinar will receive emails discussing writing tips, content marketing, and so on.
It's simply a means of sending out email content that is more likely to speak to their active interests. If you find that certain recipients have an interest in several topics or subjects, then you could assign them to multiple lists or create a category that includes news or topics about several fields of interest.
This allows you personalise your email content more effectively and, in return, inspire more engagement and interest in what you're sending out to individual recipients.
Margin Media is an inbound marketing company based in Brisbane. We offer a range of digital marketing solutions to help your business increase its website traffic, qualified leads and customer base. To find out more about our services, give us a call on 1300 798 848 or visit our contact page.