Back in 2012 when Facebook acquired Instagram for $1 billion, people scoffed, thinking that the amount they were paying was a little on the high end.

Well, not to be outdone by public opinion, Facebook proved that $1 billion really isn't that big of a deal. Today, word has officially emerged (from Zuckerberg himself) that Facebook has acquired instant messaging app WhatsApp for $19 billion. Yes, you read that correctly - $19 billion.
Now, what's also worth noting is that this is $19 billion in US currency. So that translates to about $21.1 billion in AU currency. So yeah, it's a lot of money.
The $19 billion cost is comprised of $4 billion in cash, $12 billion in Facebook shares, and an additional $3 billion worth of shares given to WhatsApp's founders and employees. So, the question is, just why has Facebook placed so much money into an instant messaging app?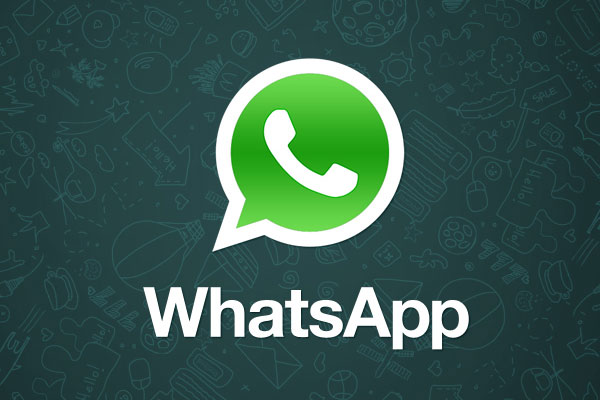 WhatsApp vs Facebook Messenger
First of all, there's the factor of Facebook Messenger vs WhatsApp. In a way, they very much serve the same purpose - allowing you to message others from around the world without facing the charges that can come with traditional text messages. Both apps also allow you to share photos and videos (although associated data charges can apply there). But overall, many have found either using WhatsApp or Facebook Messenger to be a much easier and cost effective way of staying in touch with those they care about.
But for Facebook, it's a bit of a numbers game. The social network may have in excess of 1 billion active users, but only around 53 million people use the Facebook Messenger app. WhatsApp, on the other hand, has at least 450 million users, 70% of which are active on the app every single day. Add to that the fact that somewhere around 1 million new users are joing WhatsApp every single day, and you've got an app/service that could very well reach 1 billion users over the course of the next year or two.
For Facebook, having access to these numbers is important, but it's not explicitly for money or marketing reasons. As noted by Zuckerberg, WhatsApp will continue as a separate entity outside of the Facebook ecosystem; basically in the same vein of Instagram.
A connected world; internet for everyone
Facebook wants to connect the whole world, regardless of whether people have a Facebook account or are doing it through one of Facebook's other acquired and/or original apps. Even the recently released Facebook Paper - currently only available in the US - doesn't require you to have a Facebook account to use it.
But perhaps more specifically, Mark Zuckerberg wants the world to be connected; and not just via his services. Zuckerberg is, in fact, one of the driving forces of the Internet.org endeavour, a project that aims to make the internet accessible to everyone in the world, regardless of their wealth (or lack thereof).
As noted in his official post regarding the WhatsApp acquisition, Zuckerberg said the following:

Over the next few years, [Facebook is] going to work hard to help WhatsApp grow and connect the whole world. We also expect that WhatsApp will add to our efforts forInternet.org, our partnership to make basic internet services affordable for everyone.

Ultimately, you can look at the acquisition in two ways. The first is that Facebook wants a stronger holding in the IM space, as well as the ability to broaden the scope of its business beyond Facebook itself. Zuckerberg seems to be aware that Facebook can't maintain its holding forever (nothing ever does), so he's making strategic plans to invest in other technologies and services to maintain the brand beyond what it currently is. A smart business move, no doubt.
The second is that because WhatsApp has a more pronounced global appeal over Facebook Messenger (Messenger hasn't gained much traction outside of the US), the folks at Facebook are aware of the greater reach this can achieve. And if this reach can be maintained, then WhatsApp could play an integral role in keeping people around the world connected as the Internet.org endeavour continues. If Zuckerberg can start focusing on programs that will make a truly connected world much easier, then the objectives of Internet.org will also become more attainable.
So even if it is about allowing the Facebook brand to survive into the future, the massive acquisition of WhatsApp also has a genuine, honourable purpose behind it as well. I'm sure the folks at Facebook will just be hoping the $19 billion is ultimately worth it.
Margin Media is an inbound marketing company based in Brisbane. We offer a range of digital marketing solutions to help your business increase its website traffic, qualified leads and customer base. To find out more about our services, give us a call on 1300 798 848 or visit our contact page.