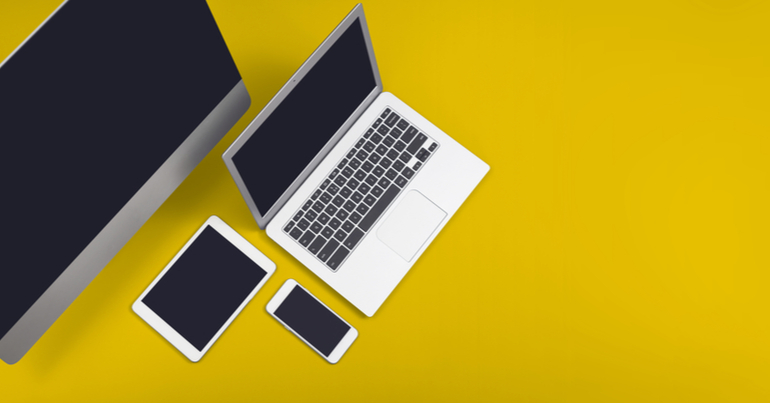 Finding the right web design agency for your company can be difficult, but a great website can make or break your business!
Choosing a web design agency is a lot like entering into a relationship. You'll want to know that you're compatible, have the same priorities, and have similar tastes and styles.
What better way to get to know your web design agency than to ask them these 10 questions?


1. Do you build the websites from scratch?
This is an important question to ask early in the process because you don't want to start investing your time and money when you could be delivered something very different than what you had in mind.
There's nothing inherently wrong with templated websites. They will be cheaper and can be built quicker than custom websites, but they will probably also look like rather generic.
Custom built websites can take a long time to build, and can be costly, but they will also be built from scratch to perfectly suit your unique company.


2. Does your team work in-house?
A lot of web design agencies outsource their work tasks. It's not as if Australian developers and designers have a monopoly on creating fantastic websites, but it is very important that the design agency has local staff.
Not only can things be lost in translation very easily, but it can also be very helpful for you, the client, to be able to sit down with the crew and hear things directly from their perspective.


3. Can you provide examples of previous work?
Any web design agency will be able to send you a portfolio that displays examples of websites they've built for previous clients. In a lot of cases, you can even ask them for references. Being able to speak with previous clients can help you gauge how the agency operates and how happy prior clients are.
Asking for examples can also help you find out if they have worked in your industry before. If they haven't, you can ask them how they approach working in new industries.


4. What kind of results can I expect?
There are a few different ways you can measure success with website builds, but some of the key measures are security, speed and marketing. Security is no longer an option, it is a necessity.
Your visitors expect your website to load in less than 2 seconds, so a speedy website is key. Setting you up for future marketing success by implementing things like Google Tag Manager and Facebook Pixel is already very important, and will only continue to grow in importance.
You can take a look at some of our websites here.


5. How will my website perform on mobile?
As noted in our predictions for web design trends in 2020, around 60% of all web traffic is now coming from smartphones and tablets. Not only does your website need to perform well and look beautiful on mobile, it may need to be built with a focus on mobile first.
If your web design agency can't deliver this, it is time to look elsewhere.


6. Can you provide assets for the website?
Whether you're starting your first company or rebranding your current business, you may need your web design agency to be experienced in creating logos, graphics and artwork that reflect your values and vision.
A website that looks striking and performs well is important, but your brand needs to be front and center.


7. What will you need from me?
Web design, like everything else in the digital marketing space, is a collaborative effort. You shouldn't sign a contract and then not hear from your agency until they deliver the final product.
Designers, developers and copywriters love having boundaries and input from the client because, above all else, we want to build a website that you'll love for years to come. Staying involved and up to speed is the best way to ensure this.
It's also important to be in contact with your web design agency because they'll need practical information from you. Social media URLs to be linked, newsletter platforms you're using, Google Analytics logins, and more.
Some are anxious about handing this access over to virtual strangers, but remember that agencies who act in bad faith will quickly be found out and ostracised. A bad reputation is a death sentence in this field.


8. What will the timeline look like?
The relationship between client and design agency should be built on transparency and honesty, and it should go both ways. Not only should you ask for timeline estimates, but you can also ask the agency to break it into milestones and when they anticipate these should be met.
This includes things like first approval of the design, creation of a UX wireframe, final delivery, and more. The more you know about their timeline and process, the more you can hold them accountable to it.
Understand, though, that unexpected delays can occur. Website design is still more art than science.


9. Will I fully own the website when it launches?
A crucial question to ask because some agencies will stipulate in your contract that they retain ownership of the website after it launches. This can allow them to copy or appropriate your design for other clients, which is the last thing you want if you're building a website from scratch.
It's also important for you to get answers to other questions related to ownership: Who will manage technical problems? Where will my website be hosted? How can I make changes or updates to the content?
Any decent web design agency will be able to answer these questions without hesitation.


10. Will you test the website before launch?
A car manufacturer wouldn't release a new car model without rigorous testing, and a website should be no different. What good is the world's most beautiful website if it falls apart as soon as you press the wrong button?
Websites need to be tested to make sure they perform well on different operating systems on both mobile and computers, and on different web browsers.


In summary
Of course, there are more questions you can and should ask your potential web design agency. A lot of clients can be afraid to ask about pricing, but it is important to establish what your budget is early on in the process. This will stop you from being ambushed by bills, and will help your agency determine what can and cannot be done on your budget.
This relationship needs to be built on trust, transparency and honesty from both parties. In our experience, this is the key to a successful website build. If successful, it will be a collaboration that can bear fruit for your business for many years.
If you are looking for more inspiration, you can download The Ultimate Website Redesign Workbook by clicking the image below.