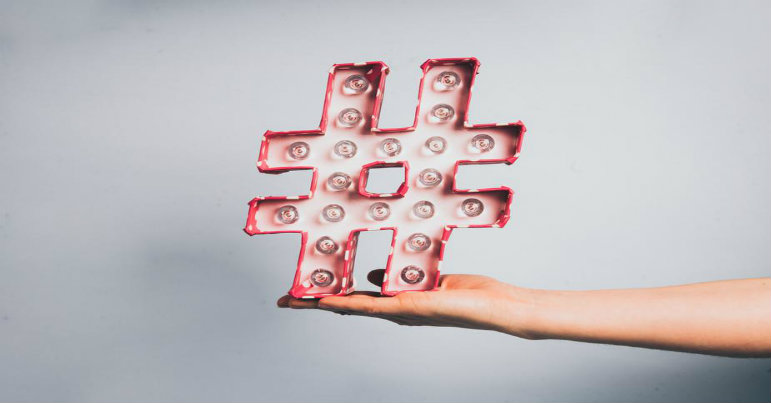 Hashtagging is a common and necessary practice for most Social Media platforms if you want to reach and expand your target audience. While any old combination of letters, symbols and even emojis put with a hash pound (#) symbol prefix can be used to create a hashtag, successful social media strategies use targeted and trending topic words to get their content seen.
To use hashtags effectively there are several things to take into consideration...
First is the social media platform you are using. Research has indicated that while using hashtags can increase interactions with content between 50-100% for platforms such as Twitter and Instagram, the opposite has been found with hashtag use on Facebook.
Second thing to keep in mind is that the number of hashtags you use is dependant on which platform you are using. Best practice is usually only 2-3 hashtags for Twitter, and 11-30 for Instagram.
Finally, it is the quality and relevancy of the hashtags you attach to your content that is the most influential on the success it will have reaching your target audience. While generic tags such as #picoftheday, #love or #selfie are hugely popular, posts with these tags are often lost in the myriad of daily uploads competing under the same hashtag. That isn't to say that you shouldn't use them at all, after all reaching large audiences is kinda the whole point of using Social Media in the first place. However by integrating some more specific niche related hashtags, you are more likely to be seen by your target audience.
See also: 5 Mistakes That Could Be Ruining Your Social Media Efforts
So what are the hottest trending and relevant hashtags your business should be using? I've assembled a few quick reference lists from a range of industries to help you out. Each has been carefully curated to include hashtags that fall in that sweet-spot between popularity and relevancy, and sure to help you get noticed by your target online audience. Keep them on hand to copy and paste into your next social media post.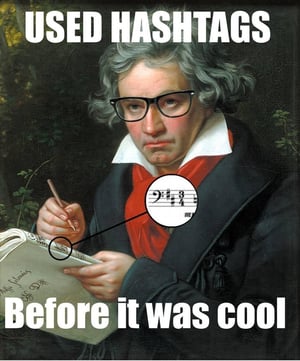 MARKETING
#marketingtips, #marketingonline, #marketingstrategy, #marketingguru, #marketingsocial, #marketingtools, #marketinglife, #contentmarketing, #emailmarketing, #digitalmarketingtips, #digitalmarketer, #smm, #socialmediastrategy, #socialmediatips, #socialmediamarketingtips, #b2b, #b2c, #branding101, #brandingdesign, #brandingagency, #advertisinglife, #growthhacking, #entrepreneurtips, #entrepreneurgoals, #entrpreneursofinstagram, #creativeentrepreneur, #smallbusinessowners
TECHNOLOGY
#techie, #technews, #instatech, #device, #smartphones, #iphoneology, #androidinstagram, #robotics, #artificialintelligence, #coding, #innovations
TRAVEL
#ilovetraveling, #igtraveller, #igtravels, #travelpictures, #travelgrams, #justbackfrom, #touristythings, #roadtrippers, #roadtrips, #vacationgoals, #goplayoutside, #jetsetters, #wanderers, #passportholder, #explorers, #roomwithaview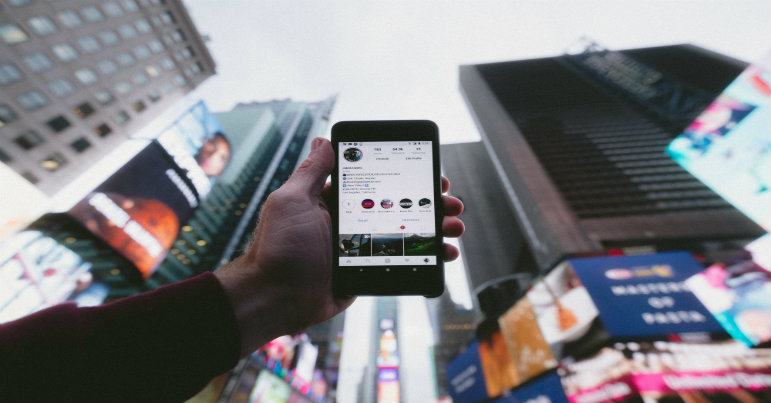 FITNESS
#fitsyle, #fitnessfun, #fitnesstrainer, #crossfitlife, #crossfitbabes, #crossfitcommunity, #gymlover, #workoutday, #runningislife, #nopainnogains, #healthylifestyles, #bodybuild, #weightlosstips, #weightlossstory, #beforeandafterweightloss
FOOD
#foodporndaily, #foodpornography, #foodgasmic, #foodprnshare, #foodgasms. #droolclub, #forkfeed, #tastespotting, #instayummy, #chefmode, #eathealthyfood, #dinnerideas, #recipeshare, #cleaneatingideas, #organicfoods, #avocadolove, #avocadotoast, #ilovepizza, #pizzaparty, #thisiswhyimfat
FASHION
#fashionaddicts, #fashionaddicted, #fashionbags, #instafashionista, #furfashion, #instastyles, #lookofthenight, #lookoftheweek, #menswearstyle, #blacktie, #dressedtoimpress, #dressedtokill, #alldressedup, #wakeup2slay, #jewelryoftheday
PARENTING
#parentlife, #parent, #workingmum, #workingmoms, #mummytobe, #mummylife, #boymum, #stopdropandmom, #toddlerproblems, #letthembekids, #littlefierceones, #watchthemgrow, #ourcandidlife, #familytimes
If you wanted to find out more about the popularity of the hashtags you are using, or perhaps find new hashtags that relate to your topics, check out these free websites:
But rookies beware! Many overused and explicit hashtags have been vetoed from Instagram, and content tagged with them will not be seen. A complete list of banned hashtags was compiled by Nick Drewe, and while it includes the complete bans for the expected expletives, it also includes restrictions for some surprising tags such as #brain, #desk, and even #saltwater.
Are there any worn-out hashtags you've seen that you think should be restricted? Or maybe you've found a hot new trending hashtag you think should be on this list? Leave a comment below and let me know.