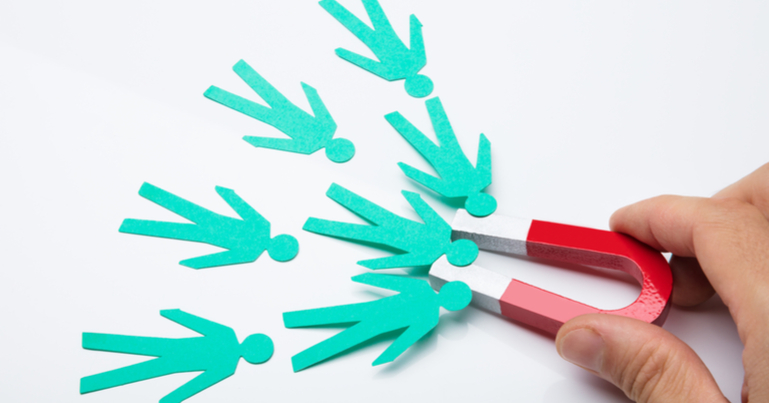 As a business owner, lead generation can feel like no easy feat. Yet it is an integral part of your business's survival. Without leads, your business will most assuredly fail.
Did you know that 65% of businesses say that generating traffic and leads is their biggest marketing challenge? Instead of falling into this statistic of businesses who are currently struggling, equip yourself with the knowledge that will allow you to kick-start your lead generation performance and get ahead of the game! This post will help you discover some of the best tips and tools for generating more leads in 2019.
Let's jump into it:


1. Optimise Your Email Marketing Strategy
Email marketing continues to be one of the most effective marketing strategies for both B2B and B2C organisations. Research has found that 61% of consumers prefer to be contacted by brands through email.
Is your business achieving its full potential through its mailing list? Let's find out. First of all, is your email content brief, compelling and straight to the point? Secondly, does your email signature have links to your website and social media profiles? These two simple tweaks will make it easier for prospects to learn more about the product or service you're selling. Even changes this small could make a huge difference to your lead generation conversion rate.
You must also ensure that your email content is relevant to your prospects. According to a MarketingSherpa study, 4 out of 10 email subscribers reported that they've marked emails as spam simply because the content was irrelevant. You don't want to lose potential leads because your business hasn't bothered to take the time to learn about your customers.
If you have not already segmented your email contact list into more specific groups, it's crucial that you take the time to do so. Segmented campaigns get 101% more clicks than non-segmented campaigns, as well as 14% higher open rates! In 2019, 67% of email marketers plan to use data to better personalise email content to boost engagement, sales, and customer retention.
There are several email marketing tools that you should consider investing in for 2019, these include:
2. Create Webinars
Webinars rank among the top five content formats used by B2B marketers, according to a study conducted by the Content Marketing Institute. When it comes to content marketing and generating leads, 55% of B2B businesses are already using the webinar platform.
Webinars are a great way to visually engage your prospects and generate more leads. Through the platform, you can provide your target audience with free valuable content in exchange for their email address. Their contact information can then be used to create a follow-up email and form a relationship. Webinars with specific, high-quality content are a great way to gain the trust of potential leads.
There are several webinar content tools that you should consider investing in for 2019. These include:
3. Introduce a Referral Program
What's the one thing better than attracting a potential lead? Only attracting highly-qualified leads, of course. Highly-qualified leads are prospects who are more likely to buy your product or service than any other potential lead. That's where customer referral programs enter the picture. Referrals are high-quality leads because they consider your product or service after hearing someone else vouch for your business.
Business2Community conducted a study which found that 82% of participants sought out recommendations from people they knew before they make a purchase. Additionally, 67% of participants were more likely to purchase something that had been recommended by someone they knew. Furthermore, rewarding your existing customers for referring their friends will increase their brand loyalty significantly.
There are several tools available in the market to help you set up a customer referral program, these include:
Optimising your email strategy, creating webinars and introducing a referral program aren't the only tactics your business can implement to generate more leads in 2019. However, these three hacks are among the most simple and effective methods you can put into place with relative ease.
Now that you know some of the best tools you can utilise to further simplify and automate your lead generation, you won't fall behind your competition. Especially when you find yourself equipped with the tools to be ahead.