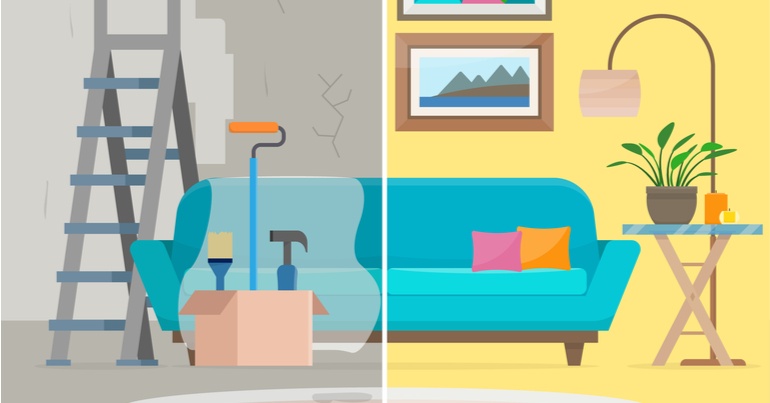 As your company grows and expands, it is inevitable that you will have to realign your brand at some point.
There are plenty of reasons for rebranding. It could be because your target market has grown apart from your brand over the years, your competition has recently undergone a modern upgrade, putting pressure on your company to do the same, or your brand has a poor reputation that you would like to change.
Whatever the reason, as technology progresses, challenges like this will appear. It is then up to you to decide if you continue on your original pathway or rebrand and create a new visual and moral identity.
With rebranding it is unlike what it was 20 years ago. It is no longer just a matter of creating a new logo or colour scheme for your brand; you must also consider your positioning against your competitors, visual identity, as well as your Internet presence – website and social channels and app enhancement (if your company has their own app).
It sounds overwhelming, and you're not wrong. There are many unforeseen circumstances that could cause speedbumps in your rebranding (and potential rebrand fails) but lets not focus on failure, instead lets turn our attention to success.
Here are 3 businesses that are standouts in rebranding history!
1. Nike
Nike, an iconic sporting brand that has been producing quality athletic wears since 1964. With over 50 years of production, this company has gone through its fair share of rebrands, the most recent being in 2018. The notorious 'Just Do It' slogan is still as prevalent today as it once was in 1988, although the ad campaigns to go with that slogan have changed.
To show their support for the diversity and feminist movements of 2017-2018, Nike rebranded themselves to empower their target audience, by creating a series of ad campaigns that focused on women and men of all ethnic backgrounds.
Their ad campaigns now don't often mention their clothing, shoes or accessories, as they are already known for having quality products; instead they focus on social issues like equality, diversity and poverty that are relevant today. This alters their brand perception; customers will remember the companies values and want to buy their products to support their vision of acceptance.
2. Netflix
It is hard to believe 'Netflix and Chill' and Internet streaming were once unknown phrases, especially when now, they are practically dictionary official. When Netflix originally was founded in 1997, it was not known for streaming but in fact known as a rental DVD service. Eventually moving to a subscription DVD service that delivered for $17.99 (yikes).
It wasn't until 2007 that Netflix took the risk to create an online streaming service that would showcase movies and television shows online. They jumped on board with upcoming trends and rebranded themselves to be relevant in the new wave, digital era. They had to strip their original identity as a DVD service in order to be known as a streaming pioneer.
Since 2013, Netflix has been going through further rebranding to compete with production companies Universal and Paramount, by producing their own original series and movies. Netflix has over 118 million subscribers worldwide as of January 2018, so they would be silly to not jump on the opportunity to create their own films, dominating the movie scene completely. Netflix is gaining so much momentum that even big name celebrities are wanting to join their casts in original series and movies.
3. Apple
Once a company that was almost bankrupt – yes, bankrupt – is now a trillion dollar empire; not million, not billion, TRILLION! Apple is one company that digital marketers, or anyone for that matter, could learn a thing or two from.
In the late 90's, Apple had solid competition with HP, Dell and IBM ruling the technological world. To redefine their brands image, Steve Jobs created the new mantra "Think Different", to engage with a new selective customer, one that wanted their individuality to be reflected in their technology.
When Apple focused on their new customers wants and needs and not on mimicking their competition, they opened a niche avenue that hadn't been explored before.This rebranding paid off. They modernised their logo from a rainbow coloured apple to the sleek monochromatic design we see today, they updated their product offering and completely dropped "computer" from the name of their, well, computers.
They redefined technology by creating something that was, in Steve Jobs words, 'sexy' for customers.
Rebranding is not an easy task and it definitely takes time. You want to be certain of your target demographic and how you want your company to be perceived. Figuring out why your current strategy is not working is your first step and from there you can deicide if it is time to consider a brand overhaul.