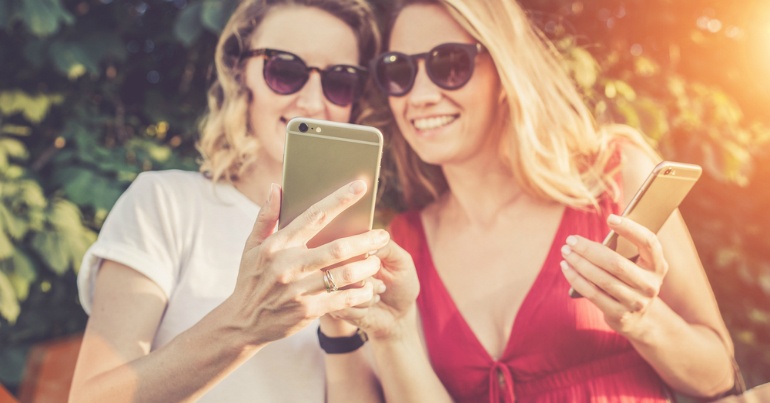 Instagram Stories ads are being plugged as the next big social advertising option for businesses. In the same way that Snapchat launched Snap Ads (which they've boasted about as being "better than TV ads"), Stories ads are fleeting and appear within the user's organic Stories feed.
But the one thing that sets them apart, and the advantage of Instagram's ads over Snapchat's: they are infinitely more affordable.
Ad costs aside, both platforms are in competition again as Stories begin to become shoppable. Platforms like MikMak and Bustle are jumping on social commerce and closing the gap between a social post and a real-life sale.
The key issue has been that a post like an Instagram Story doesn't link to a website or eCommerce platform for viewers to make a purchase. You just have to hope that your Story is memorable and compelling enough for people to investigate it further.
However, at the end of April, MikMak launched a product called MikMak Attach that connects retailers' Instagram Stories and Snap Ads with links to eCommerce sites. The tool works by allowing advertisers to add a "swipe up for more" feature on the screen, which directs people to a landing page or product page powered by a MikMak URL.

It's only available to Instagram verified accounts (which you can learn about here) and unfortunately it's yet to be rolled out globally.
While we wait to see how shoppable ads fare, here's 3 ways you can use Instagram ads in Stories to boost brand engagement and awareness:
1) Highlighting products
Using Stories to highlight your product/s is a quick and simple way to boost brand awareness and show your value. The structure allows your ads to feel social and spontaneous, rather than salesy, and it's a great way to show your product or service in action. The ephemeral nature of the ads also lends itself to a product teaser or countdown.
But because these ads are fleeting, the key is to make your image or video eye-catching and straight to the point. And always use large, clear branding so that people will immediately recognise you.
Follow Social Media Examiner's guide for creating a Instagram Stories ad.
2) User-generated content
User-generated content (UGC) is one of the most influential forms of social content. It helps to engage followers and viewers, build trust with consumers around your brand, and takes some of the content creation responsibility off your shoulders.
Using stories ads to share UGC and invite your audience to create and share it is a great way to boost brand awareness. It's also the perfect opportunity to link your UGC to a giveaway or social competitions, giving people even more incentive to share your brand and create their own content around your products.
3) Announce discounts/events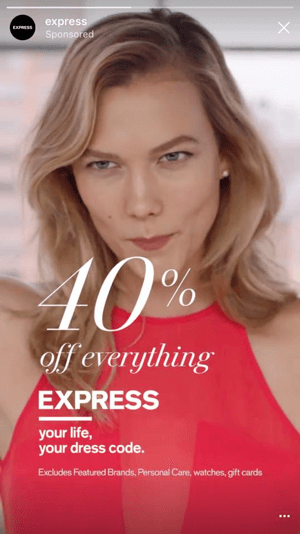 Everyone loves a sale. And building up hype around a sale, discount or event is just as important as the offer itself. The time-restricted format of Stories makes it perfect for building hype - sharing shorts bursts of information and hinting at things to come.
Remember to always keep content simple, as you don't have much time to communicate your message. Users can't rewind or see your ads again (unlike their organic Stories feed) so it's essential to get your message across quickly and succinctly.
Have you run any Stories ads? We're interested to hear your feedback, so let us know in the comments below.