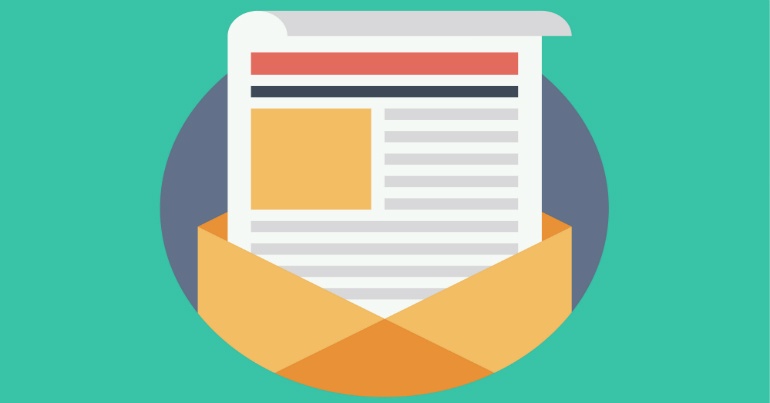 The email newsletter is a simple and easy format for sharing your business updates, from new projects, new products, what's happening around the office, or blog updates. What you don't want to do is put people off with an unappealing or confusing design. Make it something people look forward to receiving in their inbox each week, rather than something that's sent straight to the trash folder.
Here's 4 beautiful newsletters that we think are getting it right.
Apple
This sleek and simple design is very image based, focusing on the products and a visually pleasing pastel colourway. The beauty in this layout is the way it directs the eye to the products lying face-up in the middle of each block, limiting the overload of images and streamlining the focus of the email to get Apple's message across quickly and seamlessly.

Starbucks
This design is a bit bolder than Apple's, giving you more to look at and a variety of coloured topics. The block images break the topics up nicely and the short blurbs in each get the information across quickly and simply. The multiple external links also create more for the reader to do and lead them back to the website.

Urban Outfitters
The collage of images and blocks of colour in this design are sleek and perfectly highlight the products as the focus. The text is at a bare minimum, letting the images do all the talking, which people will find easy to read and take in as they quickly scan through their emails.

Uber
Uber have used infographics to get across important information, rather than relying on photos to catch the readers eye. The use of negative space makes the newsletter very reader friendly and highlights the 2 simple points they are focusing on. Although it's bare compared to some of the others, you know exactly what they're saying and exactly where to click next.

Are you inspired yet? For more inspiration for your digital marketing, head here.