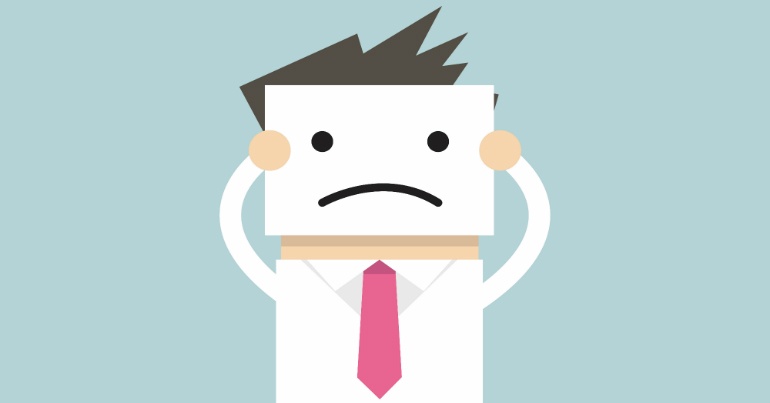 The amount of revenue businesses generate through social media grows every year. From ad campaigns to brand identity to customer service, social is used for everything. It's no wonder that businesses big and small are implementing social media in their marketing strategies.
But is there something (or a few things) holding your social marketing back? Take a look at some of the biggest mistakes people make and how to fix them:

1. Not having a plan
It's important to have a plan of how you will use social media for your business. Know the types of content you will post, who you want to target and connect with, what platforms you'll use, your posting style guide, the list is as endless as you want it to be.
But it's also a mistake to rely solely on a social marketing strategy. If it's not working in conjunction with other marketing efforts, chances are it won't work at all.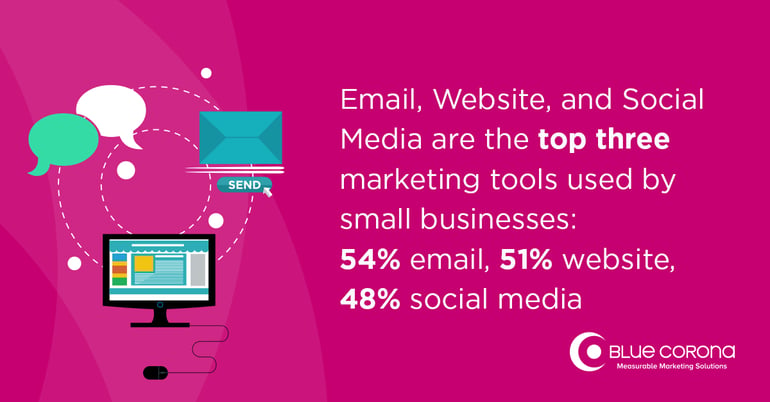 Image via. Blue Corona
2. Not being consistent
Consistency doesn't mean posting at the same time every Wednesday. It means knowing what personality and message you will have on social and sticking to it.
And on top of that, it also means personalising your message and style for different platforms. It never pays to have a blanket approach with social posting. What works on Twitter won't necessarily translate well on LinkedIn, and vice versa.
This is particularly important if your fans follow you on several different platforms. They won't want to see the same post with the same creative and copy again and again. Know what your audience wants to see and give them interesting and unique content to keep them engaged.

3. Not using analytics
Analytics are there for a reason. They help you see what your followers respond to and what they ignore, and then help you plan your future social efforts.
It's also good for the success of your marketing to really understand what the data really means, where the metrics are coming from and what they represent.
Read up on how to use Facebook analytics and Google analytics.

4. Not have a website to support it
For a lot of businesses, the purpose of social media marketing is to lead potential customers or clients back to their website. To purchase, sign-up, download, fill-in, and engage, everything leads back to your website.
But if your website isn't prepared, if it's not designed with the end user in mind, or it's slow and clunky to load, then all that social marketing is a wasted effort.
Here's some examples of poorly designed websites that will immediately send visitors packing.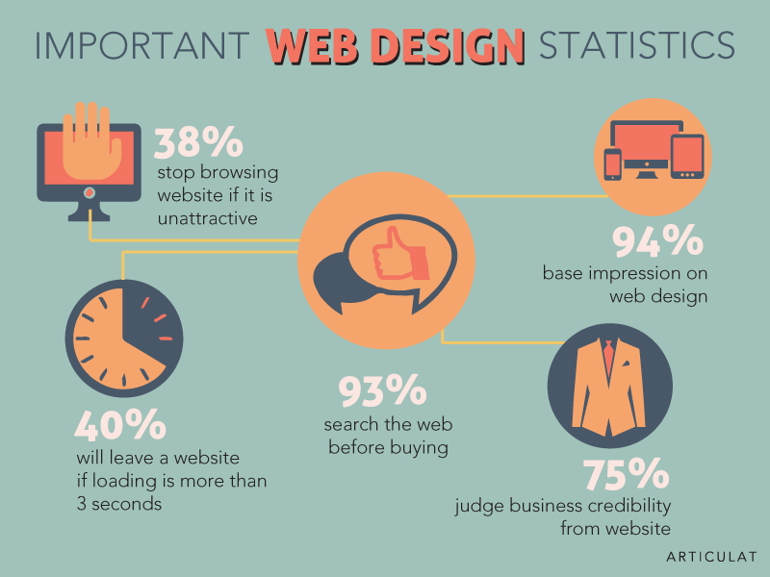 Image via. Articulat
5. Not being "social"
You're on social media, you've made a Facebook page, you've posted some photos on Instagram. That's about it right?
Well there's a lot more to marketing your business on social than posting a photo every now and then. These platforms are made for connection and communication.
Reach more people and increase awareness for your brand by liking, commenting, sharing, retweeting, exploring, and using social platforms like everyone else does.
(Just remember not to spam anyone or write inappropriate comments anywhere. Keep it professional. You only want your social to improve your reputation, not harm it.)