A change is as good as a holiday. Or so they say. But a change may be just what your digital marketing strategy needs. If you find your reach on Facebook has hit a plateau, or Instagram's new algorithm based feed has decreased your exposure, looking into the wealth of innovative digital marketing platforms could be the perfect next move for your business.
TRIBE
As a "true marketplace", TRIBE connects Brands with Influences, allowing companies to build campaigns from ideas and posts submitted by a group of influencers. Essentially, Brands post a brief about their company to an Influencer segment aligned to their product. If an Influencer is a fan of the product, they'll submit a crafted post for Brands to purchase, or politely decline.
The beauty about TRIBE is the ease of posting a brief to Influencers. You create a campaign with images and brand information and then choose the type of Influencers you want to target. Your brief is then sent out to content creators and you receive tailored posts from Influencers that like your style. It's then up to you if you want to purchase the post, or politely decline it. Either way, it may bring a fresh perspective on your brand and prompt you to shake up the way you market yourself digitally.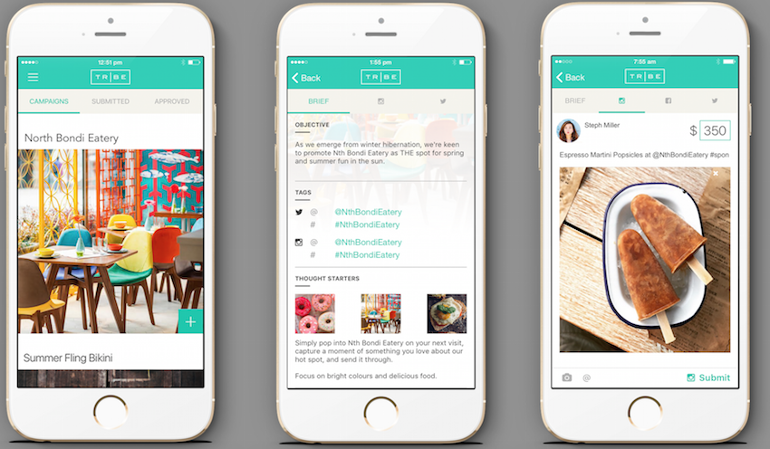 Beme
A newcomer to the world of instant messaging, Beme is an Android app with a lot of interesting features. The app's creators say it bridges the gap between reality and the unrealistic world represented on social media. The app allows you to instantly share video content without taking your eyes off what you're looking at, you simply hold your phone to your chest and it records what you're seeing, then instantly uploads it.
Similar in style to Snapchat, the app allows you to view and respond to the content of people you follow, but you can do so in a more hands-on, genuine way. The app has endless possibilities in reaching people in a more personable and real way, and could be a great new marketing technique to connect with customers and clients.
Slideshare
Slideshare offers professionals the ability to create slideshow presentations and videos—almost like YouTube, but with a much more professional appeal. As a sister application to LinkedIn, the site is a go-to hub for professional content and prides itself on making content sharing easy. It may not be a direct app for reaching customers, but it allows companies to build their knowledge base and connect with other professionals. It may be a great resource for companies to build new and innovative marketing strategies.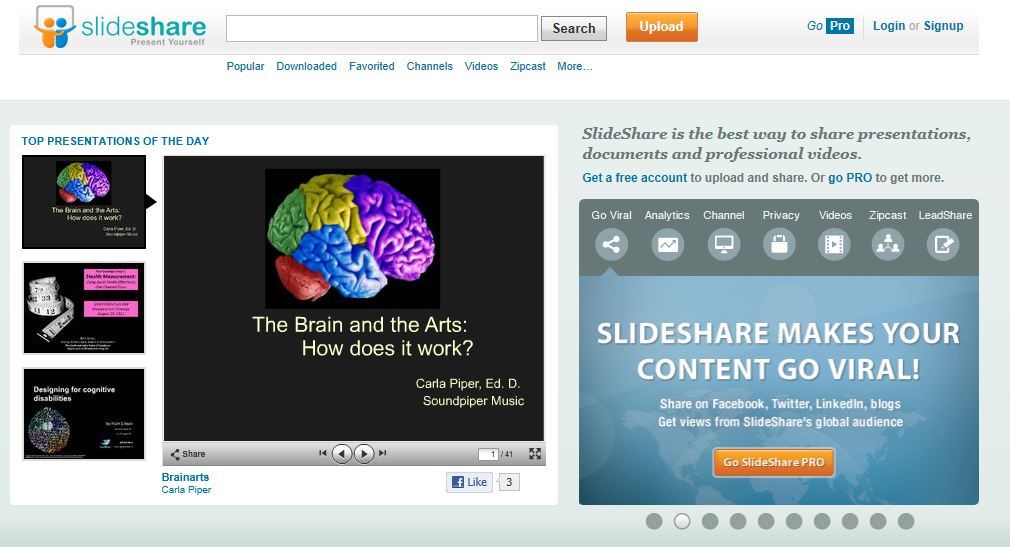 iAd Workbench
Apple's marketing app iAd will be discontinued from June 30th, 2016, but before you panic, they have created iAd Workbench for companies to connect with iOS users. The do-it-yourself campaign creation and management tool allows companies to create and run mobile ads to promote products in over 250,000 Apple-verified iOS apps and on iTunes Radio.
You can set your target audience and your budget, and then customise an ad that to reach iOS users. The beauty of the app is that it also allows you to create ads in local user's languages, with over 100 iAd supported countries. It could be the perfect way to make that leap into international exposure.
Peach
We've looked at Peach before, but the messaging app is still growing in users and may be a great new way of growing your reach. Peach will open up everything, giving you yet another Twitter-like timeline to follow. Unlike Twitter and Facebook, however, Peach is supposed to be easier to use, have a "slicker" onboarding process, and allow you to message, GIF, and draw with ease. It also allows you to use "magic words." Peach also allows users to notify others if they want them to see their posts.
Although it isn't the most professional in appearance, as it continues to grow, it might be the perfect time to jump on board.