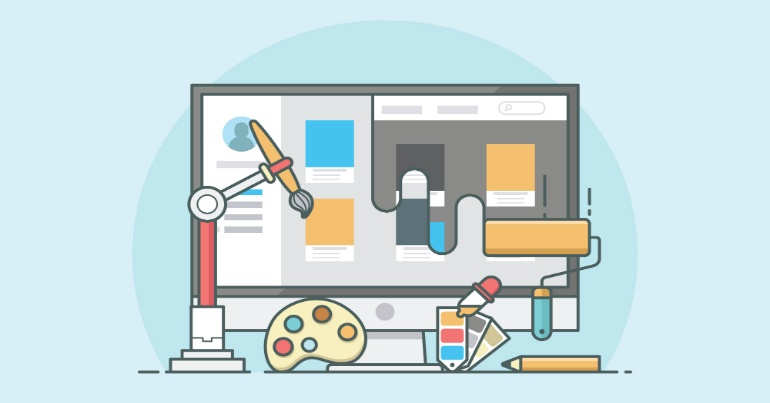 We upgrade our car, house and maybe even our significant other… so why not upgrade our website too. It is hard letting go of something you've known, loved and depended on for a long time but trust us, you'll be better off for it.
Just for clarification, we are talking about your website design, not your significant other.
Investing time and money into a fresh, new, innovative website can be daunting but so is being left behind in the dinosaur age when everyone is moving on to bigger and better things.
Thats why we are here to give you 10 reasons why you need to give your website a redesign.

1. Your website is a representation of your business. Do you want your customers to think you're out-dated?
Having an out-dated website is just as bad as having an out-dated kitchen. Sure, it functions on a basic level but your missing out on all the new bells and whistles. A 2018 study found that 94% of consumers were drawn to a more personal and designed-this-decade website. So keep up with the times and design a unique, modern website that is specifically targeted towards your customers.

2. Customers want nice and easy. Is your original website that?
Just because you can navigate around your website blindfolded, doesn't mean your customer can. In fact, 88% of consumers said that they are unlikely to revisit a website after having a negative navigation experience. I mean, who wants to be directed through five different pages of useless information just to find a companies contact details. Simply put, create an easy to navigate and current website to make your company and your customers life easier.

3. Did you forget your website can be viewed on mobile devices now too?
When thinking about redesigning your website, you cannot forget about how the layout will look on mobile and tablet devices. Mobile phones and tablets are practically part of the human anatomy now with over 52% of the worlds website traffic coming from our pocket pals. While staying current on the look of your desktop design is important, your mobile design is a close second.

4 . If your website takes longer to load then it takes to make a cup of coffee, then it's loading too slow.
For your website to be successful, it needs to be able to load. Obviously. I know that sounds like a given but many people don't test their websites speed before publishing it to the public. Only 59% of customers admit to waiting for a website to load, where as 49% expect a website to load in 2 seconds or less. So if your site takes to long to load, you are losing potential customers (or just making them angry).

5. Does your website clearly define your businesses reason for being ?
If your company sells pencils, make it clear on your homepage. Users only take 5.59 seconds to skim over the main written content of your website. So keep your written content on your homepage concise, clear and if you are selling pencils, relevant to selling pencils.

6. Is your company contact information easily accessible or five pages down the buyers journey?
Customers want to know your business is legit. That means providing an easy-to-navigate contact section on your website that directly sends them to a page that has your phone number, location and email. This not only encourages consumers to trust your business but it also makes it easier for customers to leave your company glowing reviews on how well designed your website is.

7. Images and videos are worth a 1000 words or more.
Text isn't the only important part of your website. As humans, 93% of our communication is visual so by having a visually appealing website that also utilises relevant text, customers will retain 65% more of the information provided.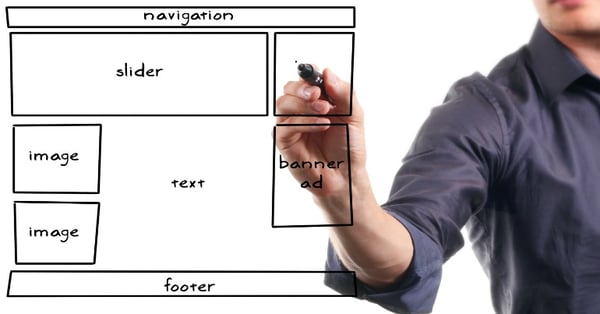 8. Out-dated CTA's and landing pages are not cool.
When updating your website design don't forget to revamp your calls-to-action and landing page as well. These are how you convert your prospects into leads and are very important factors of your websites success. Even consider updating your CTA and landing page imagery to videos to create a more modern and interactive design. A whopping 90% of consumers agree that videos are helpful in their decision making process.

9. Out-dated third-party tools are equally not cool.
Nothing is worse then hopping onto a beautifully designed website to find that their third-party tools don't load, don't work or freeze your technology to the point where you want to throw your laptop out a window. If a widget you are currently using is a tool you cannot do without, check to see if there is an updated version so that your customers can have the best experience possible (and not throw their technology out a window).

10. Keep an eye on what your competitors are doing.
If your competitors have given their website a new, innovative design, particularly if it bumped you down the SEO ranking, then it may be time for you to give your site some alterations too. Keeping up to date on what your competitors are doing is important for your company to stay relevant and focused.
Website redesigns can be tricky and a little time consuming but if your company starts making little changes using some of our steps above, your website won't only look fresh and up to date but your visitors will love it too.