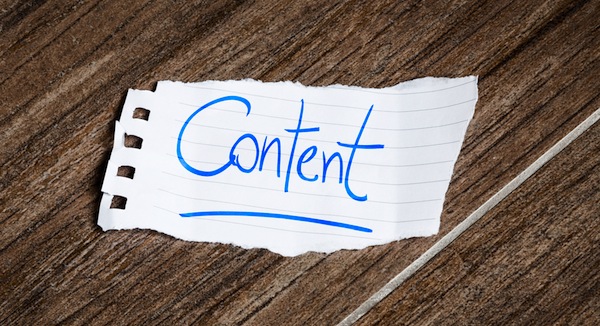 For many brands, 'content marketing' is a serious-sounding marketing buzzword that can seem difficult to execute. However, what these brands do not realise is that if you are creating any kind of copy for your brand, particularly online, then you are already engaging in some form of content marketing. As it can substantially improve your website's search engine ranking and exposure online, it is vital for businesses to embrace it whenever possible. Here are five simple ways to utilise content marketing, many of which your business may already be using in one way or another.
1. Blogging
One of the easiest ways to engage in content-based is by incorporating a blog on your website. Blogging for business is beneficial in that it creates a consistent stream of content that current and prospective customers can engage with. Use your blog to share industry news, provide tips, discuss changes in your business, and join in on the social commentary surrounding popular topics. Be sure to incorporate keywords to improve your Search Engine Optimisation efforts, and keep updates consistent so that readers stay interested.
2. Email Marketing
Despite being one of the oldest online marketing channels out there, email is still one of the most engaging and effective forms of marketing available. While it can be considered broadly as any email your company sends out to clients, effective email marketing is much more than a spam burst. Use email marketing to tell your consumers about new events, sales, and changes in the company. And don't forget to include your latest blog entries.
Ensure to segment what information goes to which contacts; that way recipients of your emails actually get the content they want to read. By planning and being conscious of what information you send, email marketing can be a great way to increase brand awareness, acquire new customers, and strengthen customer loyalty, without being invasive.
3. Social Media
By now, most companies have at least one social media account, whether it's Facebook, Twitter, or LinkedIn. Social media is one of the simplest ways to create online content for your business, given that it doesn't take that long to craft a post. Use your account to communicate in real-time to consumers, share posts (particularly of other content marketing copy you've released), and just join in the conversation. Social media posts also has the potential to go viral, so keep creating good content and watch it get shared by your peers.
4. eBooks
One of the best ways to solidify your 'expert' status and showcase your brand's work is by creating eBooks. They're great in that they help educate the consumer on topics that your company specialises in. Ensure that it is branded to your company, and actually spend some time ensuring it's full of useful information and written in a manner that's easy to comprehend. You want it to bring clients in, so use it to showcase your best work and depth of industry knowledge, and leave customers wanting more.
5. Case Studies

In our free information society, consumers are hesistant to commit to any form of purchase wthout conducting adequate research. In terms of content marketing, this makes positive case studies about your brand absolutely vital.
Like eBooks, this is a time to showcase your best work. By having genuinely happy customers endorse your brand, it will provide an overview of your customer base. For potential clients, this will allow them to find similarities between your previous customers and themselves, enabling them to see how your company can benefit them. If your company offers a range of services, make sure you have a case study for each, ensuring you provide a complete picture of what you do.
If you'd like to keep up-to-date on the latest marketing and tech news, be sure to subscribe to our blog via email. You can find the subscription box to the right on this page.
Margin Media is an inbound marketing company based in Brisbane. We offer a range of digital marketing solutions to help your business increase its website traffic, qualified leads and customer base. To find out more about our services, visit our home page.
* Content Image via Shutterstock