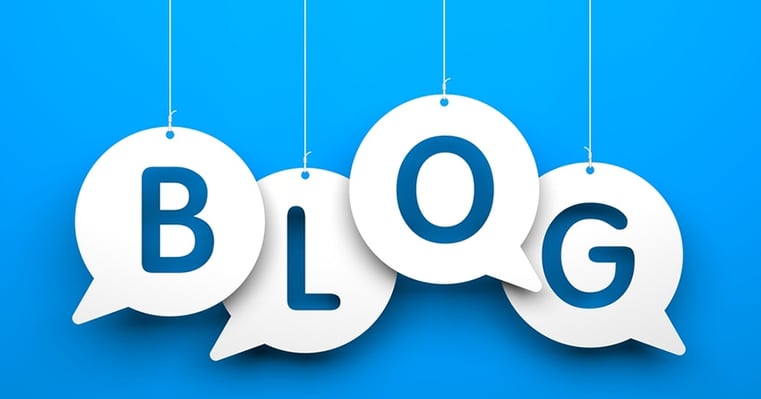 We've all heard the phrase "content is king" but does that mean you have to create brand new content every day?
It's true that Google's algorithms favour domains that have a constant flow of fresh content. Regular content updates also bring people to your website, increases awareness and helps to build trust with potential leads, but creating new content day in, day out can be difficult and time consuming.
The answer could be repurposing. Taking old content, particularly blog posts, and breathing new life into them. A recent study found that 74% of new articles or blogs reach their traffic peak on the same day they're published, followed by 25% the next day. So essentially, content stops performing very quickly and soon joins the long list of archive posts.
But your archives have the potential to drive more traffic to your website, boost your SEO, and help convert more leads. Here's how you can repurpose your existing content to bring it back to life.
1. Update and refresh old material
There is a wealth of information in your existing content. You can tap into this resource by simply updating content with new information or adding new material. You can take quality posts that didn't perform as well as you'd hoped and refresh them with additional talking points or up-to-date statistics. Textbooks do it all the time, updating their content every year to release new editions.
If there's anything you think deserves more air-time and is still relevant and helpful, then you should think about repurposing it. Just be careful with any date-specific news stories; there may be potential to write a follow-up, but the lifespan of this kind of content is limited.
2. Turn a numbered post into individual posts
Lists always perform well. The bite sized pieces of information and easily readable format are a guaranteed hit. But is there an old listicle that you think is worth expanding?
You can repurpose these kinds of blogs to create several individual posts by simply expanding on some of the numbered points. Take this blog for example, "5 Ways To Repurpose Old Content…" - all 5 points are summaries and could easily be expanded and fleshed out into their own full posts. Take a look at your archives and see what you can explore in more detail.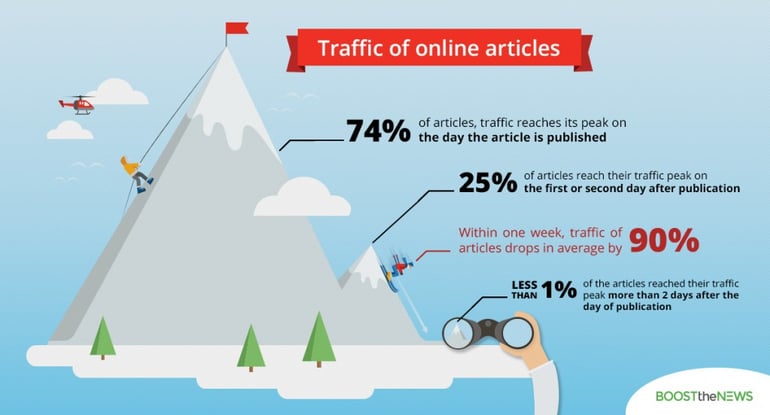 3. Turn several blogs into a summary post
You can then do the opposite of expanding and turn several related blogs into a summary or numbered post. By borrowing content from existing posts you can put together this kind of summary quickly and easily. Take content that may have underperformed and could use an update and edit to build your reference post.
4. Reformat
Reformatting your old content is one of the most effective and efficient options. Duplicate copy negatively affects your SEO, but if that copy is repurposed into a different format you will avoid this problem and double your content without having to write anything new.
This means you could use an existing blog to create a podcast, or reformat a numbered post into a short video. Further still, you could reformat an old eBook into a shorter blog post or use an old article to put together an informative and easily-shareable infographic. The potential to reformat is endless.
5. Re-promote
This works particularly well for your evergreen content - content that is timeless and high-quality, essentially it's your high performing content that keeps getting hits long after it's published.
It might seem like you are regurgitating content to the same audience, but most people won't remember or might have missed the post the first time around. By re-posting archive material on social media, you can reach more people with the same content. There are also benefits from repetition, as it can help people better understand and internalise the information you are providing. Even just changing the headline or feature image can breath new life into the blog.


We followed our own advice recently and repurposed one of our most hit articles "10 Of The Best Australian Food Blogs". We updated some of the content, added new images and information to make it more timely, and then re-promoted it on our social media platforms. It's now up-to-date and performing better than ever.