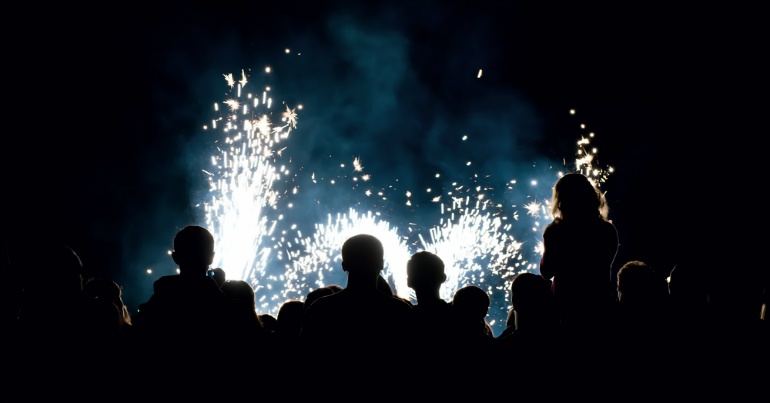 There's nothing like the New Year that makes you reevaluate everything. Your marketing might be in a bit of a rut or you didn't achieve what you planned this year. Now's your chance to reboot your business and make some marketing New Years resolutions for 2017.
Every business is unique, so everyone's resolutions are going to look a little different. But there are a few things that every business can do to kick-start their marketing for the year to come.
Here's 6 resolutions everyone should make:

1. I will optimise my website for mobile
Why?
All this talk of mobile might sound a bit trite by now, but there are still many businesses (particular small to medium sized businesses) that are lacking in the mobile department.
We explored the rise of micro-moments on our blog and looked at the growing use and dependance of smartphones in the last few years.
The average person checks their mobile up to 150 times a day and more and more people are shopping online across multiple devices (ie. like researching on mobile and then purchasing on desktop). Each time they do, they require information that can be identified and consumed at a glance. If your mobile site is slow or confusing, then you've lost them immediately.
How?
We featured a blog about why your mobile landing page wasn't getting conversions, and touched on issues like page elements and large images slowing your mobile site down. This will give you a good idea of how to streamline your website for mobile.
Our blog on how to be quick when interacting with mobile customers in micro-moments will also give you some good ideas for optimising your site for speed.
And lastly, Hubspot have a great guide for simple mobile optimisation. Check it out here.

2. I will get my marketing calendar in order
Why?
Having a marketing calendar essentially means you'll be organised. And if you aren't organised, then it will be very hard to stay on top of all your marketing plans for the year.
The same way you write a list or campaign plan, a calendar will help you keep track of all your marketing tactics and provide structure to your email, social (like the one below), event, print marketing, etc.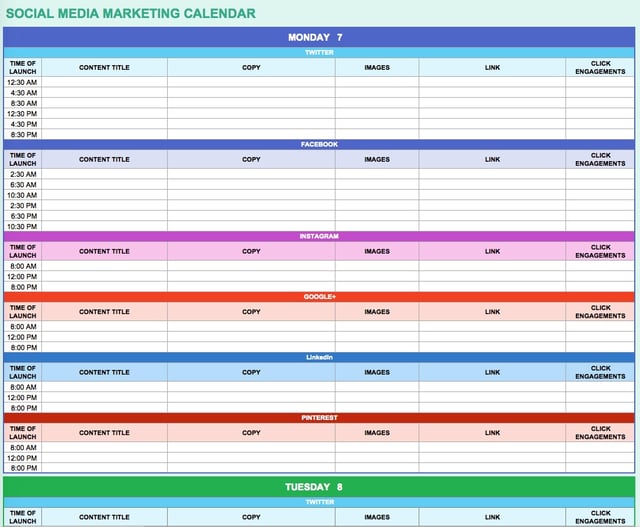 How?
Setting up a calendar for the first few months of the year is a good way to get into the habit. There are plenty of calendar templates out there to help you with your marketing plans for 2017. Google Calendar and Google Docs are great for making basic templates.
At the end of the day, the biggest thing is taking the time to fill out these calendars. Dedicate time early in the New Year to look at what you want to achieve and how much budget you have, and then brainstorm ideas.
CoSchedule also have a great blog on how to plan a marketing calendar.

3. I will invest in video
Why?
Along with mobile micro-moments, video marketing (particularly social video) saw a lot of growth in 2016. Audiences are 10x more likely to engage with video content - embed, share, or comment - more than text-only blogs or related social posts. On top of that, using video in email marketing can have double the click-through rates.
Marketers are jumping on the video bandwagon. And the good thing, it doesn't have to be hard or expensive. Even sharing social videos is a great way to create fun content and engage with your followers and customers.
How?
We've looked at ways to increase leads using social video, with endless potential on platforms like Facebook, Instagram, Snapchat, and YouTube. Live video is also growing in popularity, slowly taking over Facebook newsfeeds. The feature has also been added to Instagram, launching yesterday to U.S. users.

4. I will get into a better content creation habit
Why?
It's easy to get lazy with content for your website and social channels. Sometimes it feels like it gets you nowhere. But publishing new content regularly on your website will boost your SEO and increase traffic to your site. The same can be said for social posting. Staying consistent and current with social posts will engage your followers and connect with a broader audience base.
How?
Developing a better habit comes down to a bit of willpower and some planning. Make the time to research content ideas, blog topics, social posts, even social competitions. Think about starting a spreadsheet to keep track of all your ideas.
And remember that the content doesn't have to be new. Recycling and reworking old content can breathe new life into your previous work. Update old blogs, rework white-papers into blog posts, re-share blogs on social media. The possibilities are endless.
The lifespan of most blog content (and why you should repurpose your old content):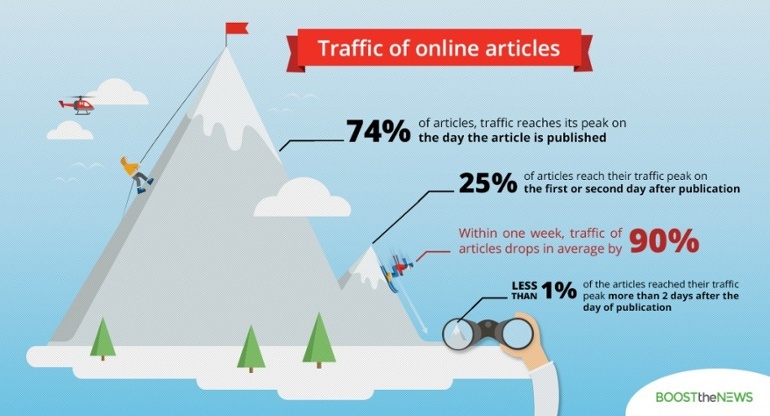 5. I will review and adapt my marketing strategy throughout the year
Why?
Every marketing strategy aims to increase awareness, increase customers, and ultimately, increase revenue. And how do you know if your strategy is achieving that? By reviewing it regularly. There's no point pouring money into a marketing strategy that isn't working.
How?
Every month, take the time to review your marketing strategy. What's working, what's not as successful as you'd hoped, what's not relevant anymore, and what changes have there been in your industry. Look at all the data on the platforms you're using and then the ROI to help you see where your strategy can be updated.

6. I will keep up-to-date and aware
Why?
It can be easy to get so caught up with what your business is doing that you don't pay attention to those around you. But it's important for every business and company to stay on top of industry news and particularly what their competitors are doing.
By staying up-to-date, you will keep your business relevant, be able to handle changes in your industry, and keep your business ahead of the curve.
How?
First things first. Do a little research. Who do you turn to when you have an industry question? What news sources report on topics relevant to you? What websites do you find interesting and informative?
Make sure you follow or like these sources on their social media channels, subscribe to their newsletters, bookmark their websites so you can check them regularly. And lastly, allocate at least an hour or two a week to do a little reading and keep your finger on the pulse.