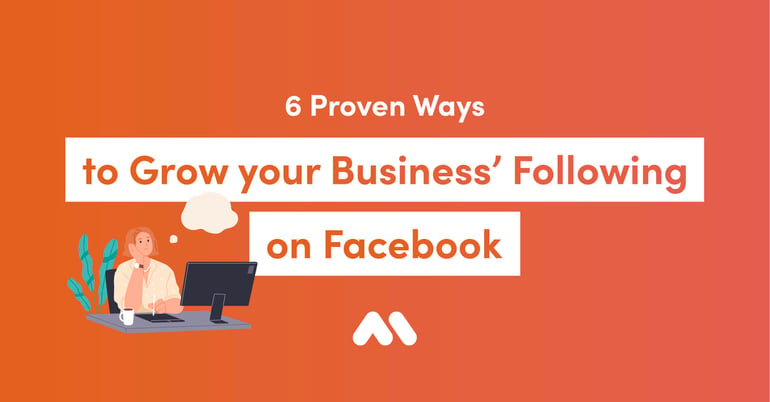 Struggling to grow your business's audience on Facebook? Here's our our 6 proven ways to amplify your Facebook posts and get your business noticed.
Facebook audiences can be split into two types: organic reach and paid. Think: rain vs hose.
Organic reach refers to the number of people who see your content without paid distribution. Paid reach is the people who see your content through paid promotions.
How effectively your content reaches audiences depends on engagement, so how many people like, comment or share your post.
Organic reach allows you to build a closer connection with followers, nurture more leads and conversions, and reduce the cost per click of paid ads (Neil Patel).
So, how do you grow your business' organic reach?
1. Use Hashtags:
Hashtags are important for growing your business's organic reach on Facebook. Hashtags can increase brand visibility, build communication with audiences, and help your brand be part of the conversation. Through social listening, you can determine which hashtags are trending and engaging in your industry.
Marketers use both branded (#MarginMedia) and popular social community (#MotivationMonday) tags on their Facebook posts. When creating a new tag for your audience to associate with your content, make sure it's consistent, on brand and searchable. You can also leverage tags from news and current events, holidays, seasons, sports and so on.
However, be careful not to overload your post with too many tags and ensure that tags don't distract from your content. On Facebook, aim for 1-3 tags per post.
2. Post to a Consistent Schedule:
Creating a social media calendar and posting schedule will help you to organise, plan and audit your content. Focusing on one network at a time, like Facebook, can help you to boost your reach. Make sure that you only have one business page on Facebook.
Post to Facebook at least once daily, or twice at a maximum. Hubspot found that pages under 10,000 fans experienced a 50% drop in engagement per post if they posted more than once per day. At a minimum, you should post to your Facebook Pages 3 times per week. To decide the best time of day to post, look at your Facebook insights and see when your audience is most active.
Scheduling Facebook posts can be done through software like Hootsuite, Hubspot and SproutSocial for a professional way to manage your content.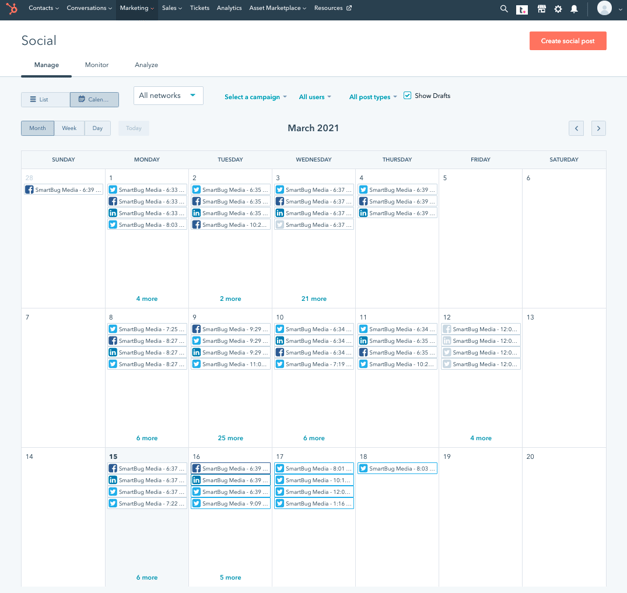 Source
3. Vary Types of Posts:
Use a variety of posts to keep your audience engaged, including videos, photos, carousel, slideshow, collection, and canvas. There's also Facebook Stories, Facebook Live, Facebook Watch, and Facebook Groups. Make sure to vary the content you post and not just promote your products or services.
Use Facebook to build a community to add value and start conversations with your audience. Create posts that tell your brand story, build brand authority, attract prospects, nurture leads and build a strong brand presence (Neil Patel).
4. Study Post Insights:
Facebook provides insights into how well your posts are performing on your business manager page. In the Insights dashboard, you can see numbers of people reached, engagements, and page likes.
Click on Posts, and you'll see post metrics, which provide a detailed look at how users engage with your content. You can sort posts based on reach (organic v paid), type of post, targeting, engagement (including comments and likes), and date published.
If you click on Likes, you'll be able to see detailed information on your audience including age, location, demographics, and genders. Having this understanding of your followers will help you to build buyer personas and target your ads and content to suit their interests (Neil Patel).
Leverage the data from Facebook Insights is important to help make your new posts more effective and engaging with your audience.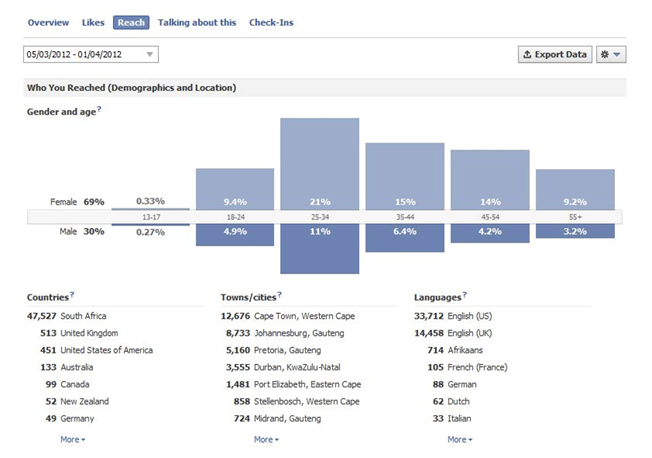 Now, let's look at growing your following through Paid Reach:
Facebook has become a Pay to Play platform, where paying for ads is important for building an audience. The platform offers very detailed ad targeting so you can place your brand directly in front of your ideal audience. There are two categories of paid ads on Facebook:
5. Boosted Content:
Boosting a post extends its reach beyond people who already like your page, allowing you to cast a wider net. Your top-performing posts are proven content for engaging with your audience, and so are worth boosting. With the right ad targeting, these posts can engage with and reach more people, and so, expand your audience.
Boosting doesn't have to be expensive. Buffer found that with a daily budget of $40, boosted posts received roughly four times more paid reach than organic reach. As reach increased, engagement on the posts also went up.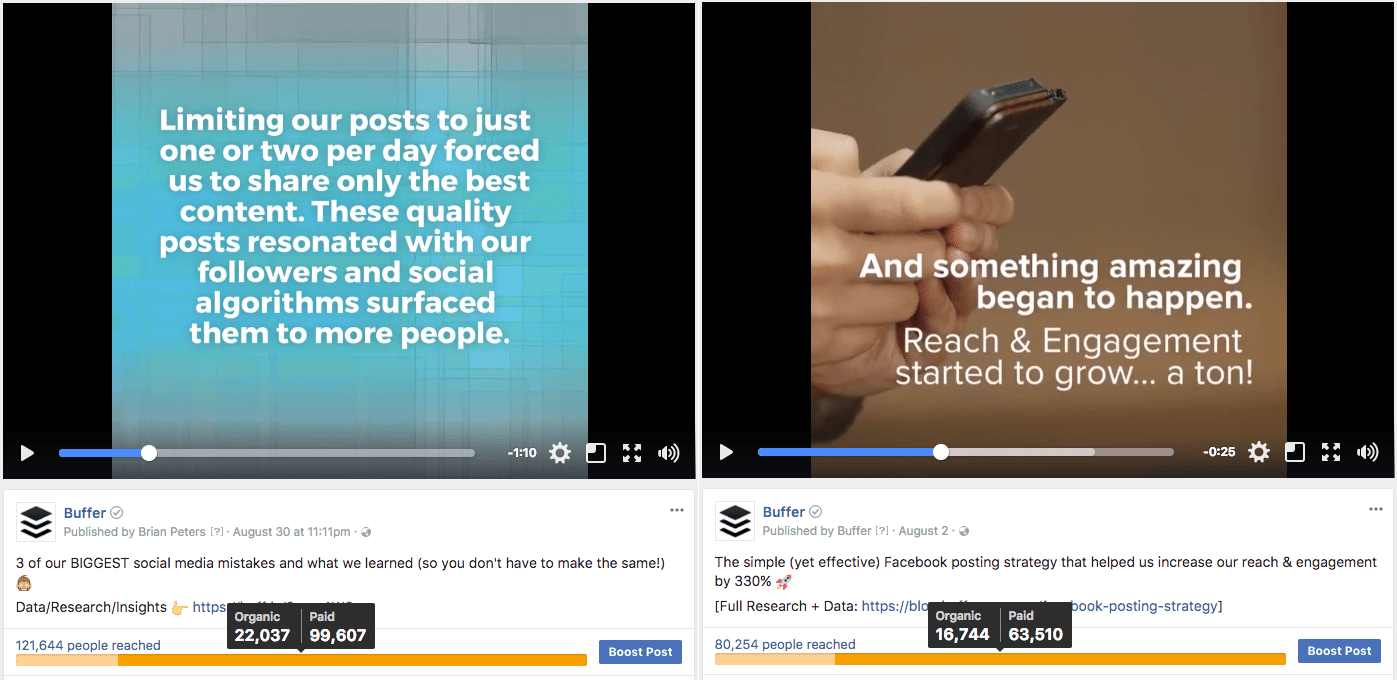 6. Paid Ad Campaigns:
Facebook also allows you to run paid ad campaigns, with relevant objectives to your business.
For example, Facebook Like ads are ads that appear in the newsfeed which showcase a business page and ask audiences to like the page. Like ads are effective because they provide instant exposure, social proof, increased engagement, more visibility, and are easy to set up.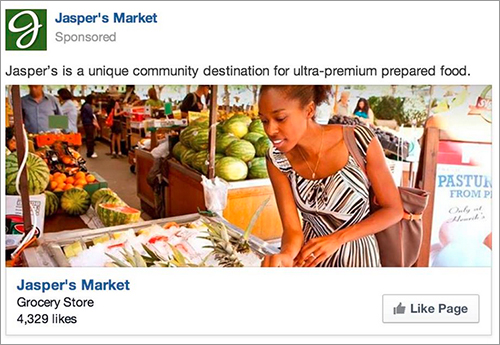 Like ads can be targeted to cold traffic. For warm and hot traffic, you can create Lead Generation ads. This ad type captures the lead's contact details and information right on Facebook, which you can then import into your CRM software. This type of ad appeals to the user because it is quick and easy to complete.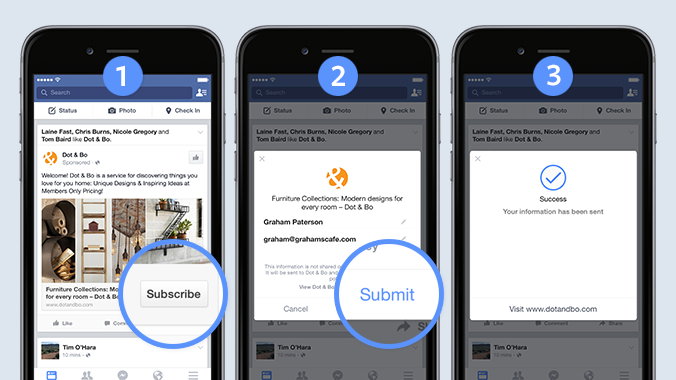 So now you know our 6 proven ways to grow your business' Facebook audience, it's time to start creating your own ads and posts.
Check out our recent blog 'How to Set up a Killer Social Media Strategy for your Business' for more tips on all things socials.
Looking for more advice on social media marketing for your business? Margin can help!