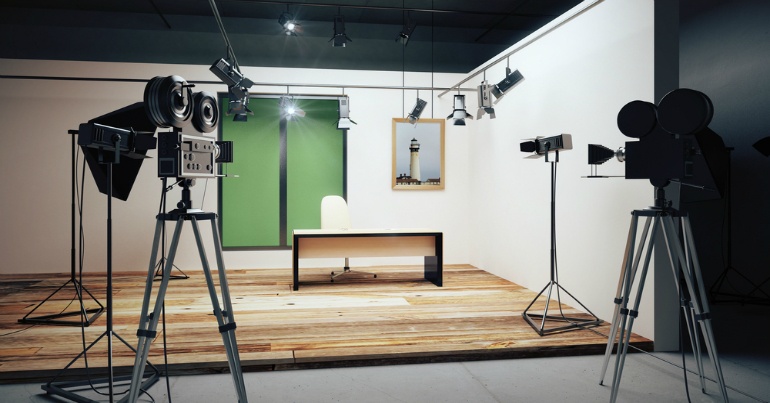 Webinars, or "web-based seminars", are a great resource for lead generation and promoting your industry authority.
Offering premium content like web-based video seminars is an important part of the inbound methodology. By providing potential leads with valuable and useful content, you'll not only increase your brand value, you'll be nurturing them on the way to becoming a customer.
Video seminars are particularly important for B2B marketing. eMarketer found it to be a popular and proven content tool amongst B2B marketers. And not only that, but it aligns with the ever-increasing success of video marketing.
For all those newcomers, here's 6 steps you should cover:
1. Choose the right topic
You have to make sure that people will actually want to watch your webinar.
When coming up with a topic, identify a common problem or question that needs answering in your industry. By providing people with the answer or solution, you are clearly illustrating the value they will get out of watching it.
Choose a topic that you can cover confidently. There's no point discussing something you are uncertain about or isn't relevant to your business. People will tune in expecting you to be an expert in that field.
Also, try to keep your topic succinct and specific. Don't overload your video with too much information. Not only will you end up confusing the subject, but people will very quickly lose interest.
2. Make it visually enticing
Videos are inherently more engaging for viewers than text mediums, but it takes more than just hitting record to create a good webinar video.
Utilise graphics, infographics, slides, and even animations to make it stand out. A 5 minute video with infographic slides is much more engaging than a 5 minute shot of someone talking directly to camera.
You could also try having more than one speaker. That way they can bounce off each other and keep the conversation more dynamic.
It goes without saying that you should make sure the audio is clear and uninterrupted.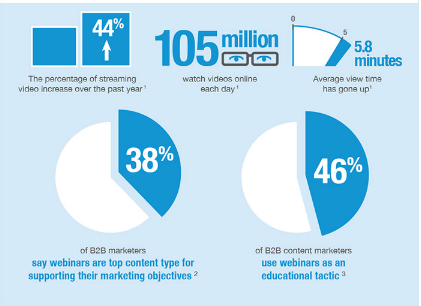 3. Create aligned blog content
Writing one or more blogs around the feature topic in the lead up is a great way to trigger interest. You could even make the video seminar as part of a themed content month for your business.
The added bonus of blog content is that it will improve the SEO of the video and make it more findable.
4. Make a CTA and landing page to promote
It's a great idea to share the offer with your email subscribers, but to reach those who aren't yet in your database, create a CTA and landing page to promote it.
Create and boost these in the lead up to the web seminar. Having an appealing and engaging CTA encourages people to take action, and when directed to a landing page to sign up for the webinar, you are not only boosting viewership but also gathering valuable lead information.
Here's some great tips for creating effective CTAs and landing pages.
5. Create a teaser video
Think of this as the trailer to the main feature. Give people a glimpse of what they can expect and remind them you will be addressing or answering a topic of interest.
Even if it's a 30-60 second video, show people why they should watch your full thing and highlight the value it will give to them.
But don't give too much away in your teaser. Make sure people will still want or need to watch the main thing.
6. Promote through social
After email and CTA promotion, always share the announcement of your webinar to your social channels. It's an easy way to reach all your followers and even promote social shares.
Also, think about creating a Facebook ad campaign for your CTA to drive more traffic and subscribers. Even a modest ad budget could give your video seminar a great exposure boost.
You could also feature a countdown on platforms like Twitter and Snapchat to give people little prompts and reminders.