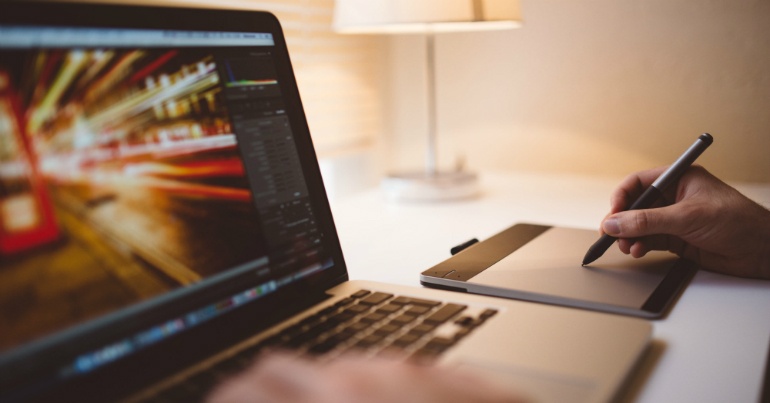 Website trends are constantly changing. There's endless potential of design choices and aesthetic styles to choose from.
We definitely know bad website design when we see it. But what makes a good website?
Let's take a look as some design trends that have emerged in 2016.

1. Microinteractions
Microinteractions are particularly important to mobile sites and app design. They are the minor interactions between bigger interactions, like a button colour change to indicate it's been pressed or a "ding" to indicate a new message.

Image via. Facebook
Microinteractions are particularly important to (and synonymous with) the rise of Mirco-moments.
These interactions can be so small that user doesn't think twice about them, but they all add up to a more immersive user experience.
Be careful of: superfluous interactions. Think about using them for your basic functions and see how users respond. Also, remember that the more complex and numerous the interactions, the longer the page load time.
2. Cards
Cards are design blocks that work by putting the most relevant information about a topic into a single card or container. Think Pinterest, Facebook, or Twitter and their page designs.
These cards can work particularly well on shopping websites, like fashion or homewares. When a website puts an image, product details, and price in one box and then has a click-through link, they are creating a card.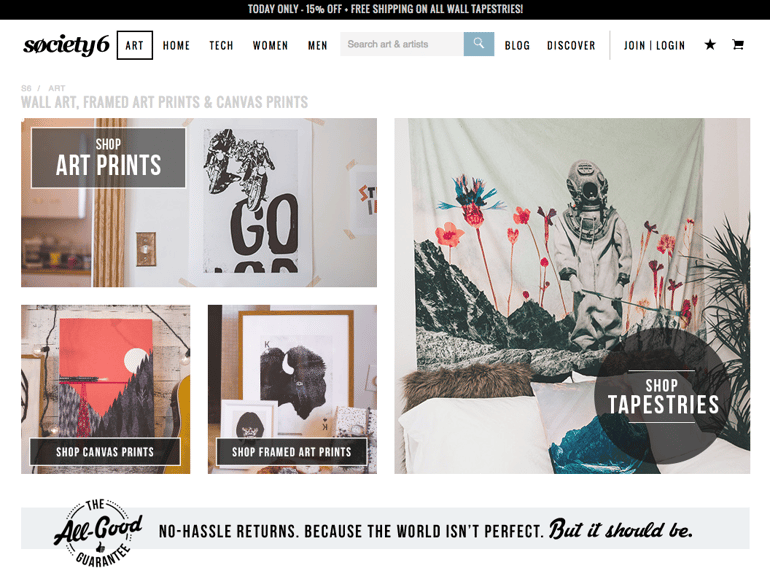 Image via Society6
This allows websites to put a lot of content on a single page and makes website exploration very appealing and easy for users.
Be careful of: not making the entire card clickable. Ensure that the user can click anywhere on the card, not just the image or the text, to direct them to the next page.
3. Split-Screen
Split-screen designs are essentially oversized cards, with a singular subject and click-through. But they offer a unique design option for websites, particularly on homepages.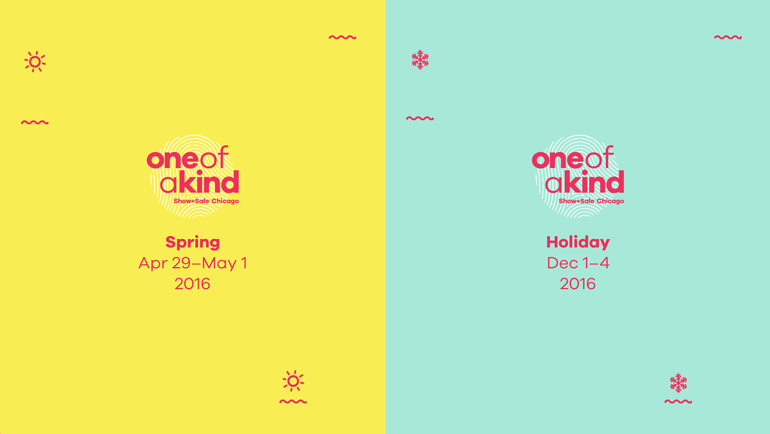 Image via. One Of A Kind Show Chicago
Be careful of: cluttering up the screen. Keep it simple and don't use split-screen as an excuse to have twice the amount of content, it'll just end up looking messy and overcomplicated.
4. Minimalism
Minimalism is an increasingly popular trend. Think a single image or colour, a single focal point per screen, a generous amount of negative space, and simple and arresting text.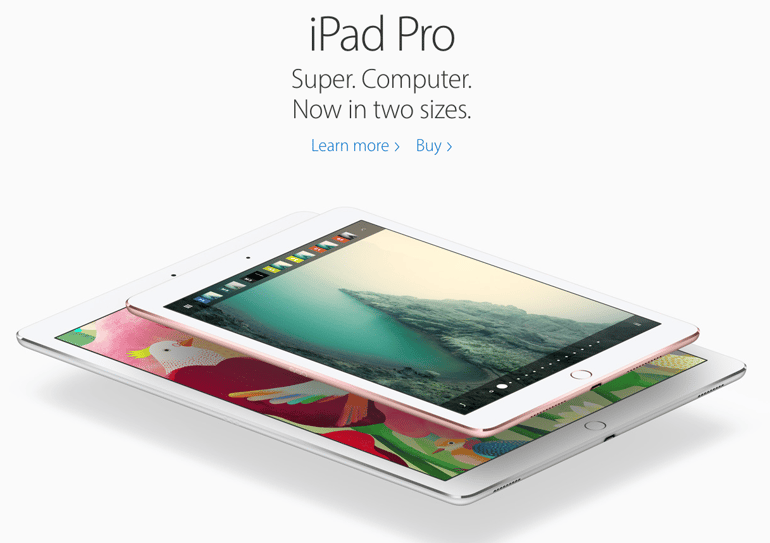 Image via. Apple
Minimalism is a great way to highlight image based content, simplify the user experience, and create a powerful visual impact.
Be careful of: making it so minimal that users don't know where to go or what to click on. You still need to create clear directions and clickable content.
5. Striking Typography
Typography is a growing trend in graphic design, illustration, and website design. Hand-drawn typography and custom fonts can create a personal touch on your website, giving your brand character and design originality.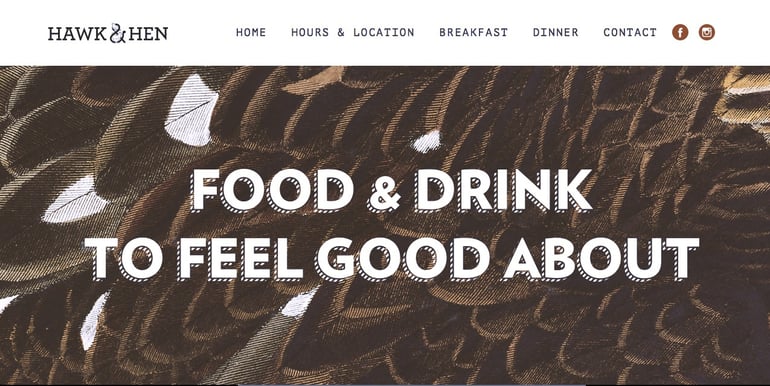 Image via. Hawk & Hen
Be careful of: Legibility. You want the typography to draw the eye but not be unreadable. Don't let a "cool" font get in the way of readability.
6. Illustrations
Just like the typography trend, illustrations are bringing more personality to website pages, particularly on home screens. Rather than stock photos, illustrations can be customised to your requirements and add an fun, artistic element to your design.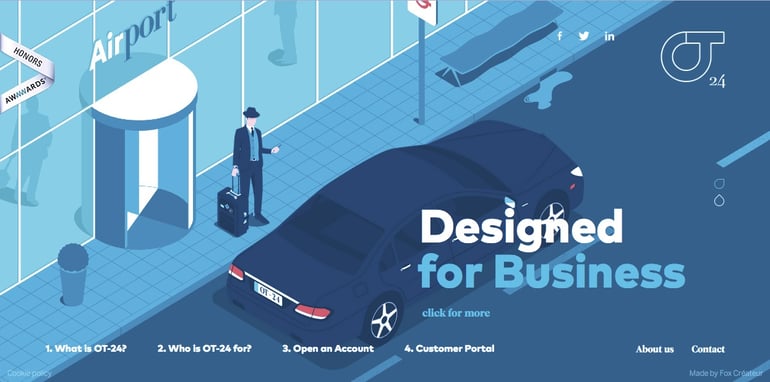 Image via. OT-24
Be careful of: inconsistencies of theme. Make sure your illustrations are all the same style (or created by the same person) so that your website looks unified and consistent.
7. Vibrant Colour
This one is fairly self-explanatory: the use of eye-popping, dramatic colours is a great element for a striking website.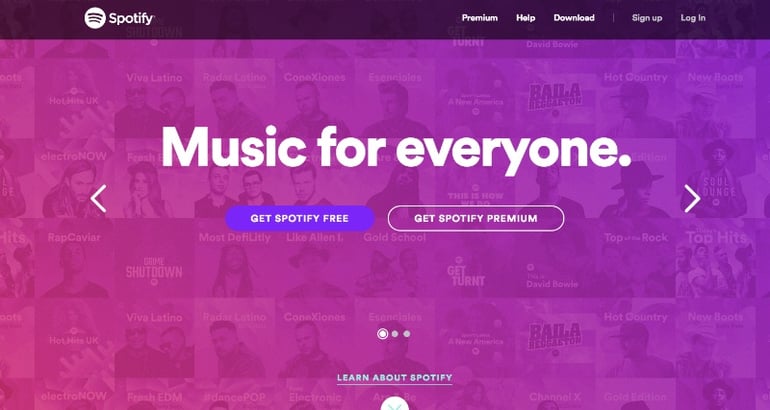 Image via. Spotify
Vibrant colours also works particularly well on a minimalist page. Use bright colours and simple gradients (don't blend too many colours) to create visually stimulating screens.
Be careful of: choosing the right colour to impart the right mood. Think about how each colour makes the user feel and choose an appropriate colour to suit your brand.


These are just a few of the design trends that have been on the rise this year. What other ones have you noticed?