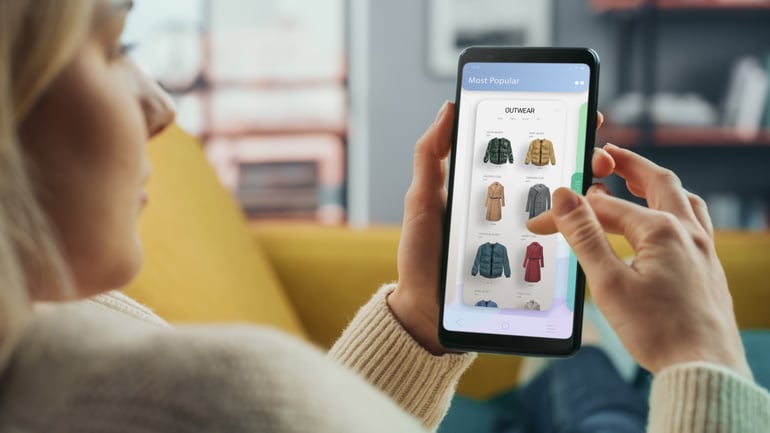 Have you ever visited an online store, and almost bought something, but were frustrated by a complex checkout process and gave up?
This is known as cart abandonment. It can cause ecommerce stores to lose $18 billion in yearly sales revenue. In Australia, almost 75% of shoppers abandon their carts. This means that three quarters of visitors leave a site without completing their purchase.
If you're running an ecommerce store, then you need to think about your customers' experience. Providing a seamless checkout is crucial for reducing cart abandonment, and recovering your sales.
Let's look at our tips for creating a seamless checkout experience for your store.
What does a good Shopify checkout page look like?
When your Shopify store has a high-performing checkout page, you can:
Improve conversion rate
Increase sales
Reduce cart abandonment
Reduce friction
Improve customer satisfaction
Build trust
Build loyalty
A good Shopify checkout page must function smoothly, so that the customer can complete their purchase with minimal effort or friction. It should be:
Fast to load
Easy to complete (1 page)
Mobile friendly
Secure
Visually appealing
On brand
Free from distractions

7 Tips for a Seamless Shopify Checkout
Only ask for essential information: The first thing that can turn customers away is if you ask for too much of their personal information. Customers don't like to give out all their personal details to every brand that they shop from. Make sure to only ask for essential information that you need to complete their order.

Offering a guest checkout option is a good idea to reduce friction and make it easier for your customer. This way, they don't have to sign up and make an account if they don't want to.
Enable Shopify's One-Click Checkout: One-Click Checkout is an app that skips the cart and sends customers straight to the checkout. It is useful for speeding up the process. Enabling it gives customers the option to checkout quickly or take their time browsing. Download it from the Shopify App Store here.

Include chat bot: Having a live chat feature at your checkout page can boost your conversion rate and increase sales. This is because it helps to build trust between the customer and your brand. They can easily ask questions and get a quick response. It makes them less likely to abandon their cart due to a lack of information.
Leverage social proof: Including social proof in your checkout page, such as reviews, ratings, or testimonials, can help to build trust with your customer and convince them to make a purchase. There are many Shopify apps that you can install to let you show social proof during the checkout process.

Be transparent about shipping costs and return policies: Don't surprise your customers with extra costs. This is a top reason why they will abandon their cart. Being transparent about extra costs like shipping and taxes from the start of the checkout process will help to reassure your customer. If you can, try offering free shipping for their first purchase, to encourage them to complete their checkout.
Being transparent about your return policy also helps to build trust with your customers. This reassures them that if your product fails to meet their needs, that they will be able to exchange it or get their money back. It helps to remove friction and doubt and encourage them to make their purchase.
Offer multiple payment options: When it comes to the final step of making the payment, you want to make it as easy as possible for your customer. Make sure to offer different payment options like Afterpay, Klarna, and PayPal. By being flexible, you can encourage visitors to make a purchase.
Use Exit-Intent pop-ups: Our last tip is to enable exit-intent pop-ups on your Shopify checkout page. This will track your visitor's mouse movements and detect when they are about to leave the page. Try offering free shipping or discounts on your pop-up to encourage your visitors to stay and make a purchase.
Summing Up
Providing a smooth Shopify checkout experience for your customers is crucial for reducing cart abandonment. Follow our tips to create a seamless experience and delight your customers.
Looking to Level Up your Ecommerce Store?
At Margin, we are your partner for all things ecommerce. Talk to our experts today.