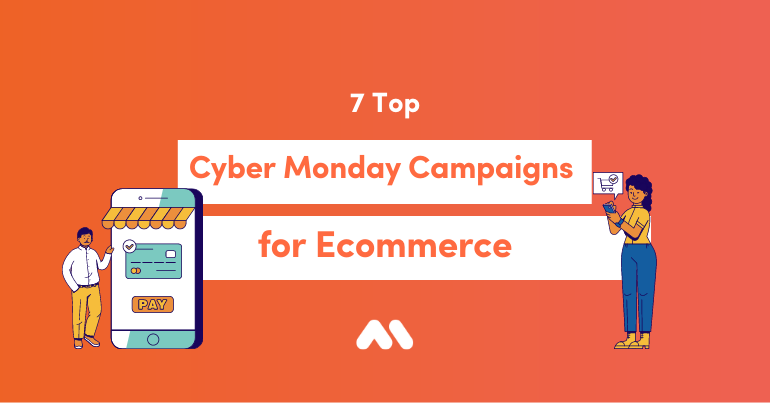 Cyber Monday is a great opportunity to drive sales for your ecommerce business. But, with so much competition, how will you make your campaign stand out from the crowd?
Cyber Monday, held on Monday 29 November, follows on from the Black Friday sales. It's becoming the most popular online sales event of the year, and a massive opportunity for ecommerce retailers.
If you want to get in on this trend, you need to start preparing your Cyber Monday ecommerce campaign now.
So, why should you run a Cyber Monday campaign?
Much more than simply a sales event, Cyber Monday has the potential to build brand awareness and generate new customers for your brand. With the right campaign, you can leverage the event to build relationships with loyal customers.
A well-executed campaign can have lasting impacts for your business, long after the sales have ended. All you need is the right strategy to get started.
What does an effective Cyber Monday campaign look like?
To make an impact on Cyber Monday, create a campaign that:
Leverages social proof
Excites people to share on socials
Gathers contact details for future marketing
Fits your brand
Integrates email & SMS marketing
Includes catchy content
We're showing you the top 7 best practice Cyber Monday campaigns for some inspiration. Implement some of these ideas into your campaign to see your sales soar and build ongoing loyalty with your customers.
Is your business ready for Cyber Monday?
To make the most of the Cyber Monday sales, your business needs to be prepared. Here's some top tips to get ready:
Prepare your Content:
Create a content calendar to get organised
Plan out copy and visuals for social posts, emails, SMS and blogs
Create specific landing pages for your sales
Prepare your Shop:
Prepare your website technically: ensure your website is updated, runs smoothly, and will be able to cope with increased traffic on the day
Ensure your Shopify shop is ready to go & that checkout process is simple (hint: there are

Shopify apps

that can make it easier)
Prepare delivery: ensure you have enough of your products in stock and that your shipping and delivery systems will be able to cope with the increase volume of sales
Follow these tips and best practices to create a killer campaign for your brand for Cyber Monday. This is your biggest chance to drive sales for your ecommerce business before Christmas, so don't miss out.
Looking for more advice on Black Friday? Check out our recent blog about how to run a successful campaign.
Need help to supercharge your marketing efforts for your ecommerce business? Talk to Margin.