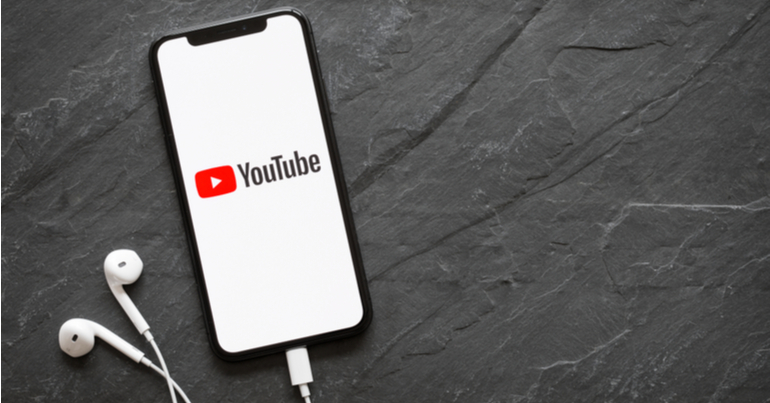 From YouTube stars to YouTube ads, video marketing and online adverts can be used to promote just about any business, product or service. Below are 7 statistics that should inform and inspire your company's very own YouTube marketing strategy:
Statistic #1: Consumers Love Video
Video is widely considered to be the most engaging form of content. When you think about it, this makes perfect sense. In an age where we have instant access to information and connections, quite literally at our fingertips, forging a personal bond with your audience is crucial. What better way to create that connection than by providing your customers with a face to face digital marketing experience.
In fact, according to a study conducted by Cisco, it is estimated that by 2020 a massive 80% of internet traffic will be video.
Also, did you know that 55% of page visitors spend 15 seconds or less reading your article? In comparison, the average YouTube user will spend 8 minutes and 37 seconds watching YouTube videos on a daily basis.
Statistic #2: YouTube is the Second Most Popular Website Worldwide
According to Alexa, YouTube is the second most visited website across the globe (Google is the first).
With 5 billion videos being watched everyday it is no surprise that as of April 2019, "youtube" is the second most searched term on Google. In fact, we watch over 1 billion hours of YouTube footage a day which is more than Netflix and Facebook videos combined.
Whether you are using direct ads or creating content related to your business, YouTube is a vast platform on which to do it.
Statistic #3: Video Length
When you first create your YouTube account, the length of your videos will be capped at 15 minutes until you get "verified". After your account has been "verified" you will then be able to upload any video that is 20GB or less.
However, when using your YouTube account for marketing purposes, you should not be taking advantage of this limit. You need to keep your video content concise and relevant. If you are an interior designer making a tutorial video on how to do some DIY painting, no one wants to listen to you going off on a tangent about what you had for breakfast. Most viewers will have clicked on the back button half way through the description of the avocado that you put on your toast. In general your YouTube videos should have a run time of around 5 minutes.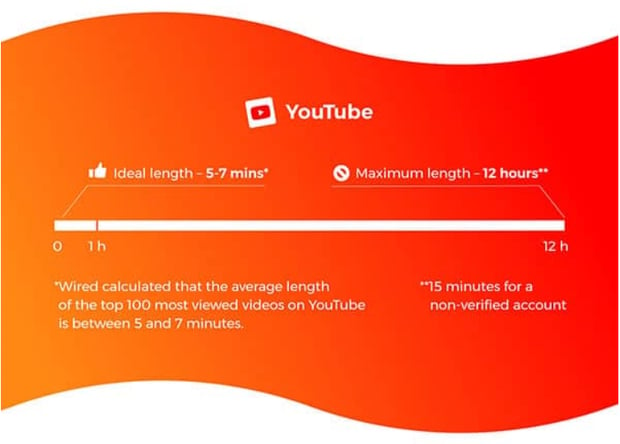 However, there are a few exceptions to this rule. Some Ted Talks have a run time of 15-20 minutes but are still massively viewed on YouTube. If the video you are uploading is of a speech or performance, then you have to maintain the rhythm and allow your audience to experience the full impact of the content.
Statistic #4: Global Reach
Do you want to take your business worldwide? If the answer is yes, keep reading.
YouTube works in 80 different languages and has a local version in 91 countries around the world. This means that YouTube reaches a whopping 95% of the internet population across the globe.
Statistic #5: Product Reviews
People have watched 50,000 years of product review videos in the last 2 years. Yes, you read that correctly. 50,000 YEARS.

Whether they are in the early consideration stages and educating themselves on a product or perhaps they are in the final stages of brand comparison- consumers are turning to YouTube. Statistics also show that people are three times more likely to watch a YouTube video about a product rather than read an instruction manual.
This is the ideal way to gain an edge on your competitors. Create tutorials on your product or a video that provides information on its best features. Encourage customers to create review videos or demonstrations of how they have used your product.
Statistic #6: YouTube Mobile Ads Gain Higher Viewer Attention
YouTube ads receive viewer attention 83% of the time.
This is a massive statistic considering that TV ads receive an average viewer attention of 45%. In a study commissioned by Google, results showed that Television adverts last too long. People simply use the opportunity to go to the bathroom, get a snack or have a conversation with someone else in the room.
On top of this, 95% of YouTube ads are audible (as well as being viewable). This is compared to only 15% of Facebook's ads being audible.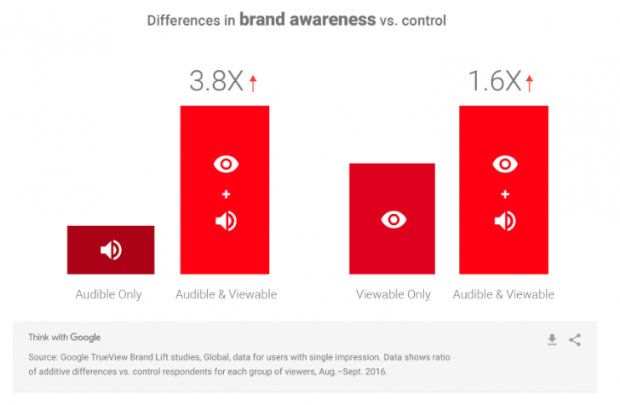 Above is a table showing the results from a Google study which documents the levels of brand awareness created by both audible and viewable ads.
Statistic #7: Mobility
70% of YouTube views are on mobile devices.
Whether you are taking advantage of YouTube ads or creating your own YouTube channel for your business, you will be reaching your audience continuously throughout their day.
People often rely on YouTube to entertain them during their daily commute or their lunch breaks in work and will resort to a quick 'how to' video when they need to change a car tire or get rid of a red wine stain (we've all been there).
With YouTube videos or advertising you can become a continual online presence.
Whilst digital marketing today is so heavily focused on social media, YouTube is not a platform to be overlooked when planning your business' online marketing campaign. Whether you utilise YouTube as a content marketing tool or for advertising, you are sure to expand your reach and increase your return on investment.