Read time: 4 - 5 minutes
There has been so much going on in the digital space this week that it felt only appropriate to compile some of the bigger stories into one consolidated blog. From the continued growth and expansion of Facebook's Messenger to the official release date and price point for Oculus Rift being announced, here's what has happened this week in digital.
Messenger hits 800 million users; introducing more 3rd-party bots
We're only just in to the new year, but that doesn't mean Facebook is lazing around. They've hit the ground running with the announcement that their instant messaging platform, Messenger, now has 800 million active users every month. Along with a slew of features introduced to the app/website in 2015 (including video calls, customisable colours and emojis, speed improvements, message requests so you can chat with non-friends, and e-commerce integration - in the US), the social network aims to further evolve its messaging platform beyond just messages.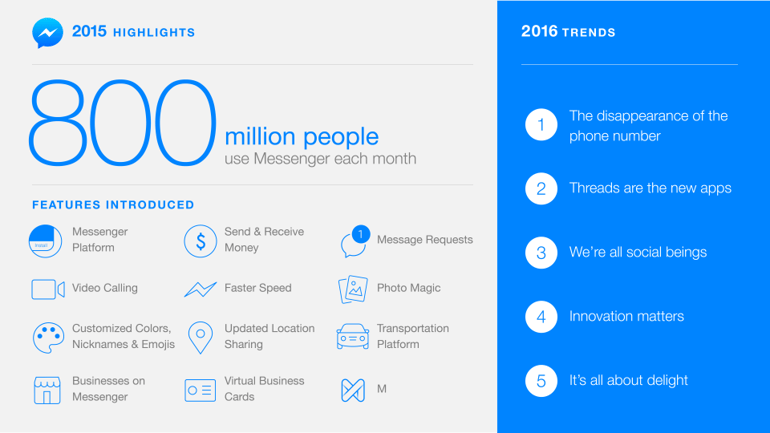 Recently I wrote about how Uber has been integrated into Messenger in the US. Part of the way this was achieved is via an Uber bot that Messenger users can interact with by providing their location details and the destination they want to reach. In order to expand Messenger to a wider range of businesses, Facebook has provided some developers access to a new Chat SDK for the platform. This means these developers can develop chat bots on Messenger, leading to more businesses being able to offer their services. For example, you could "chat" to a local restaurant to make a booking through Messenger rather than having to navigate to their website or call them.
As time goes on, it's clear that Facebook wants Messenger to be an e-commerce platform as much as a chat platform.
Oculus Rift predorders open; price & shipping date announced
Since its humble days of being funded on Kickstarter, virtual reality headset Oculus Rift has gone through several revisions (in the form of varying developer kits), had its parent company acquired by Facebook, and helped develop the Samsung-based Gear VR in late 2015. Now, in 2016, the first official commercial version of Oculus Rift is being released. Announced at CES, the Oculus Rift is set to sell for $599 (US) and will be shipping to several countries. These include, but are not limited to, the US, Canada, United Kingdom, Australia, and New Zealand.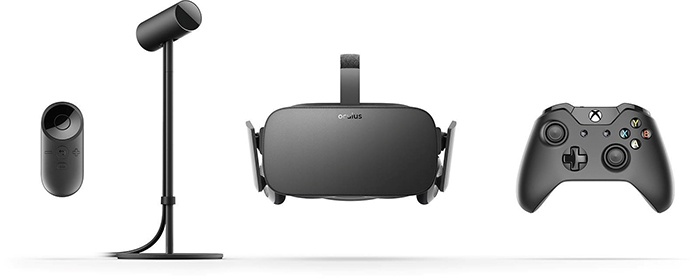 The price point has been the subject of some contention, as it only accounts for the headset and some associated necessities (such as an Xbox One controller). Having an Oculus-ready PC gaming rig is already a fairly substantial investment in itself, so if someone wants to experience the most premium form of VR gaming out there so far they could be looking at paying anywhere between the $599 price point up to around $2,000 if they need to seriously overhaul or buy a new gaming rig. For those who do want an Oculus Rift, preorders are now open and the first shipment will occur on 28 March.
Still, for enthusiasts and early adopters, these prices probably won't be much of a barricade. The Oculus Rift can afford to be a bit pricey at first anyway (and it could even be running at a loss, all things considered) and then reduce costs down the line once they know whether or not VR is going to have more mainstream success.
Twitter's testing 'conversational' ads
Twitter's efforts to turn a more significant profit continue in earnest as it is now allowing brands to test out what it's calling conversational ads. While still in beta testing, this ad option is open to most businesses, and allows them to essentially create a 'Promoted Tweet'-like ad with a few differences. The ad includes two answers that users can choose between. Whichever answer they opt for is then then presented as a tweet that the users can then publish on their own profiles. Basically, the ads work like an online poll.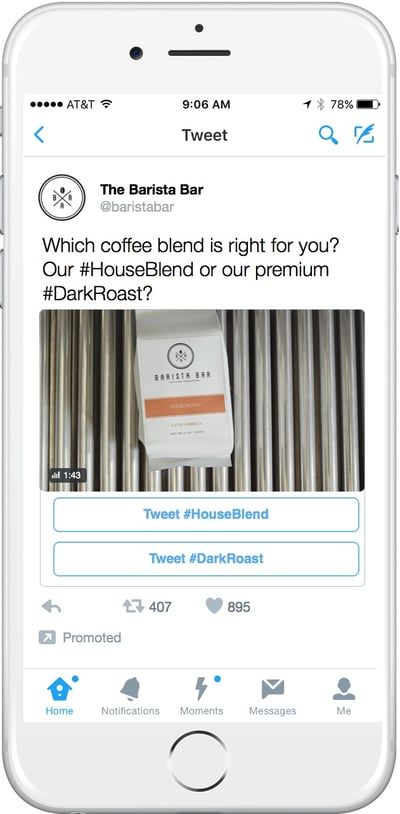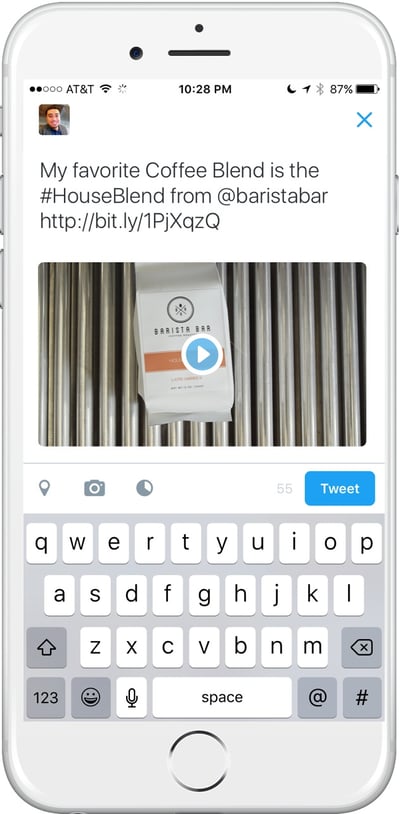 The idea is to allow brands to drive engagement with users in a more involved way. An ad that gauges how users feel or what they prefer can be invaluable for brands. So is one where the user tweets out the ad to their own followers. For users who do decide to offer an answer, the ad then slightly changes and can encourage the user to visit the brand's website (or, theoretically, whatever page the brand would like the user to visit).
Accounts such as Samsung Canada have already tested the feature and have evidently been impressed by the results, even if their wording was relatively corporate: "As one of the first global brands to use Twitter's new conversational ad unit, we're excited by the opportunity to initiate more meaningful conversation."
* Main Oculus Image: Steven Tweedie via Business Insider