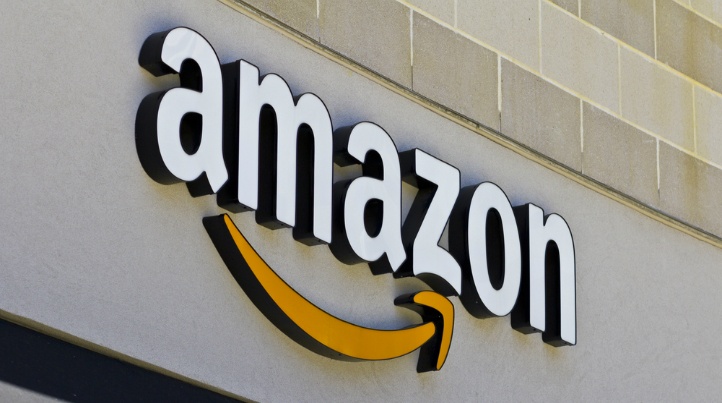 Amazon has come a long way from being predominantly an online book store. Retailers and eCommerce companies all over the world, and particularly in the U.S., have been in a panic over the recent growth the company has seen, as it continues to expand into everything from tech products to film production.
As of July 2016, Amazon's market capitalisation hit US$356 billion, positioning it as the fifth-most-valuable U.S.-listed company. It's no wonder, given its self-proclaimed title of "Earth's biggest selection".
While the internet giant continues to grow, its competitors are understandably worried. Martin Sorrell, CEO of WPP (the British multinational advertising and public relations company) said that its "penetration of most areas is frightening, if not terrifying to some."
But the online retailer has been shaking up eCommerce for some time. Back in 1997 they were the first to introduce 1-Click shopping, which online shoppers take for granted now. 1-Click eliminated the need for shoppers to re-enter their payment details every time they made a purchase, and it was so unique that they were awarded a U.S. patent for the technology.
As Sorrell said, it's their penetration across many markets that is making them one of the most formidable online players across the globe.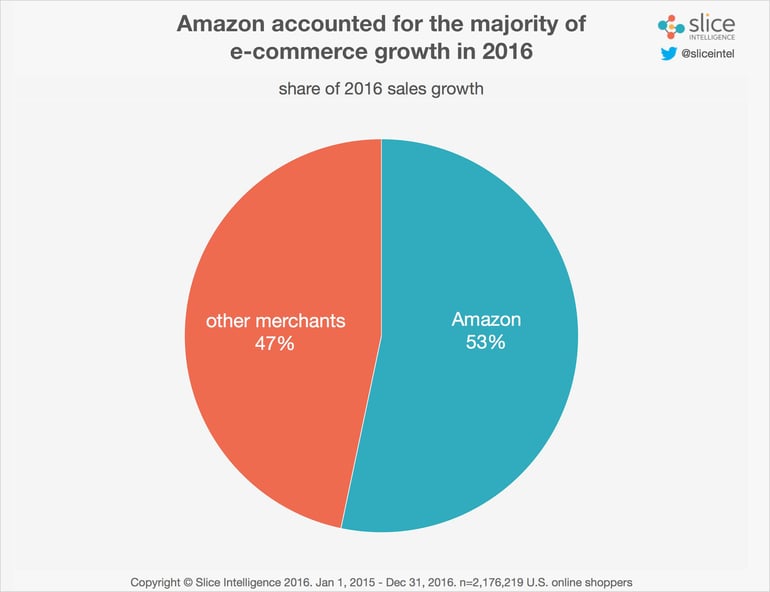 Here's how they have been shaking up the online world:
Advertising
In terms of advertising revenue, Amazon still has nothing on Facebook, but it's the sudden growth that has everyone worried. While its ads currently make up less than 2% of the digital market - Facebook and Google collectively control two thirds - its most recent earnings revealed that ad revenue grew the most of any part of the company for the quarter - a 60% jump from the same period in 2016.
But the real advantage the company has over Facebook and Google is in the data they can collect from millions of online searches and purchases. Martin Sorrell pointed out that their dominance of the ecommerce market means it knows more about people's consumption choices than anyone in the world.
It's this kind of market data that Facebook, Google and the like have been trying to master for years with features like buy buttons, real-world store receipt-matching and shoppable ads.
Retail and shipping
Advertising growth is not the only thing that has the competition worried, it's also the delivery and shipping power they hold. Their name alone denotes fast and reliable delivery for a large portion of the consumer market, and they have the figures to back it up.
A study conducted by Slice in 2016 found that the average Amazon package in the U.S. was delivered in 3.4 days, while other online retailers took 5.6 days.
Consumers are demanding more from eCommerce companies and expecting delivery to be faster than ever before. Competition will need to up their game to keep up, and that's where a lot of other online retail sites are struggling.
And on top of all of this, their plans in the retail market continue to expand...

Asian market partnership
The other key player in the company's growth is their ties to the Asian market. With their Marketplace feature, Chinese manufacturers are able to produce and sell products straight to purchasers, cutting out the need for a middle-man. So it's the middle-man like local retailers and smaller online shops that are feeling the brunt.
U.S. retailers like Macy's, Staples, Walgreens, and The Gap have all announced hundreds of store closures recently, with all 140 locations of U.S. sporting goods retailers Sports Authorities going out of business this year.
Their growth goes hand-in-hand with the growing Chinese export market, which definitely shows no signs of slowing down.
Film and tech
If Amazon weren't already doing enough, they've also made their name as a movie studio, with their production Manchester By The Sea recently picking up 2 Oscars, one for Best Original Screenplay (Kenneth Lonergan) and Best Actor (Casey Affleck).
On top of that, their Prime video and music streaming is going from strength to strength, although it hasn't toppled services like Spotify or Apple Music just yet.
They have definitely proven that they're big players in the digital world and it's understandable why eCommerce businesses, along with tech companies, are starting to look a bit concerned.