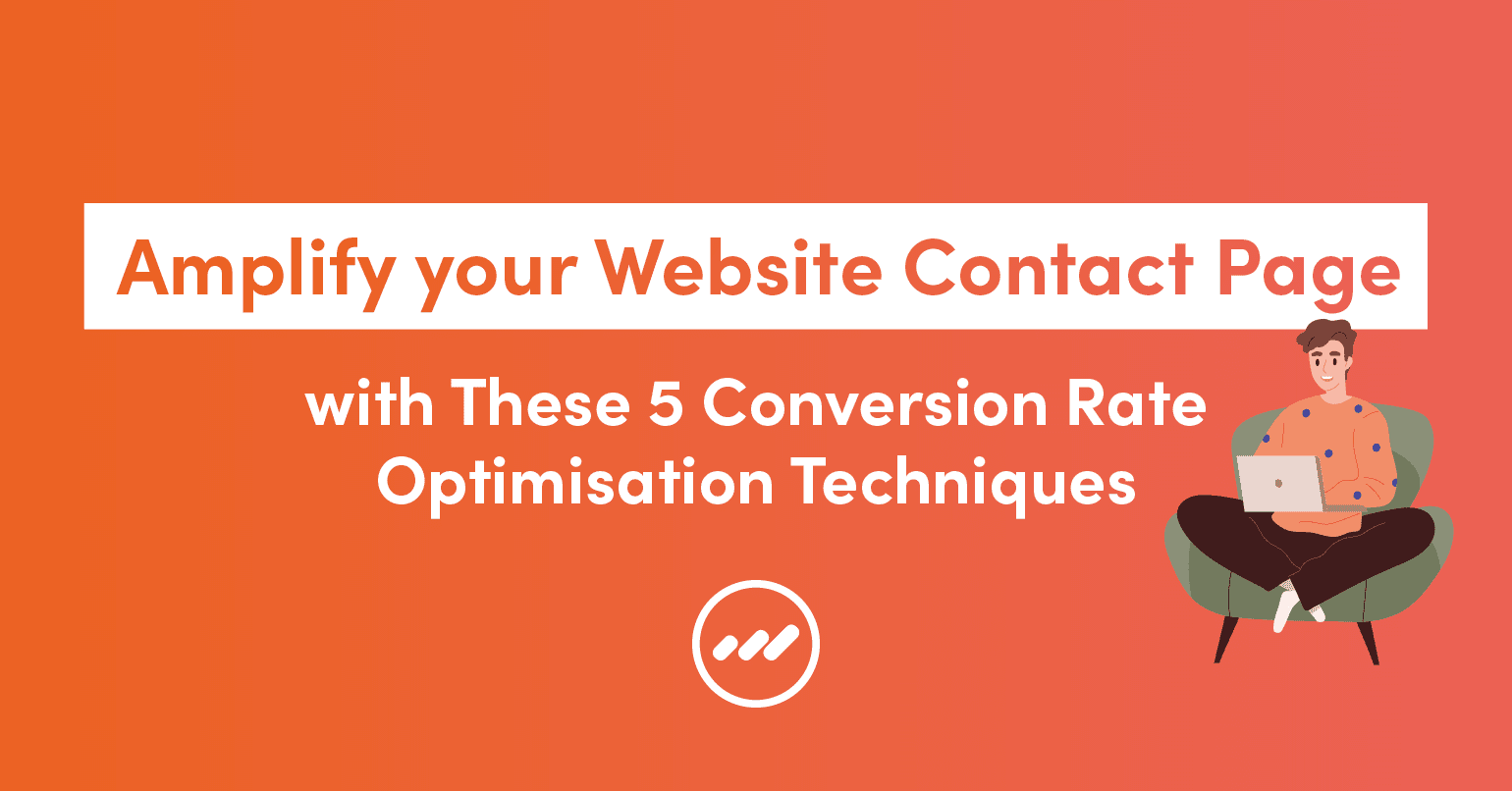 Contact pages are where the magic happens: visitors to your website convert to leads and customers. Here's our five ways to amplify your website contact page through conversion rate optimisation.
Conversion rate optimisation is a method of assessing gaps in your sales funnel, understanding why users leave before converting, and fixing major problems.
Knowing your conversion rate can show how well your website is currently performing. A high conversion rate means your website is well-designed, formatted effectively, and appealing to your target audience.
The process of optimising for conversions allows you to boost your leads, increase revenue, lower acquisition costs, and gain greater value from current leads and customers.
So, how do you amplify your contact page through CRO?
Streamline Forms
Visitors to your website are busy, so don't waste their time with long, unnecessary form fields. Make sure that you only ask for the most basic details, or potential customers will become frustrated and not complete the form.
Asking for too many personal details can turn customers away because they feel uncomfortable or suspicious.
For example, 58% of buyers prefer not to release their phone number, and 53% prefer not to give their home address (Formidable Forms). You could collect these details from your customer at a later date. Also, you can make some fields in the form optional, for users to skip questions and still complete the form.
A recent study by Hubspot found that if you eliminate one form field, you can increase conversions by 50%.
The layout of your form is also important. According to research by the Association for Computing Machinery, here's how forms should be formatted:
Size of input fields should match expected length of answers

Field labels should be placed above corresponding fields for quick reference

Form should never be split into multiple columns

One question per row
Create Trust
You can use your contact page to establish trust with your prospects. Including a map of your location or photos and names of staff can help to convince the viewer that your business is real and trustworthy. Ensure that your contact details including phone number and email address are visible to the visitor. You could also include reviews or testimonials.
Include your privacy policy and terms of service in a visible place for users to read, as this will help them to feel more secure giving away their details. Be transparent about what you will do with their details, as this will help build trust.
Reduce Friction
The customer should have a positive experience with your website and contact form. More than 67% of site visitors will abandon your form forever if they encounter any complications. Only 20% will follow up with your company in another way.
Your form needs to be short, simple and easy to complete. Also ensure it's clear to the user if they make an error. Errors can cause stress. Make sure the error is highlighted and the explanation text is near the field.
If you need to gather more complex information, make sure to guide the user through the process. Consider adding other options like a click-to-call button or live chat for customers to communicate more directly with you.
Write Compelling Copy
Copy on your contact page needs to be short, tight and engaging. Include a brief 'about us' section to establish credibility. Use clear and compelling verbs for the call-to-action and the contact form. According to Hubspot, the word 'submit' is not strong enough. Words like 'go', 'get' and 'click here' increase conversions by 25-30%.
Also, using 1st person in the call-to-action copy can increase conversions by 25%, compared to 2nd or 3rd person. This is because it feels more direct and personal for the user.
Be Mobile Friendly
Almost 50% of your traffic will come from mobile and tablet devices. Always ensure that your contact forms are compatible and easy-to-use on mobile devices and various browsers. For example, a long, drop-down form will be difficult to complete on a phone. Don't risk losing potential customers with a non-mobile website.
Looking for more ways to amplify your website and reach leads? We can help!
Here at Margin, we want to take your business to the next level. Book a free digital marketing audit today.