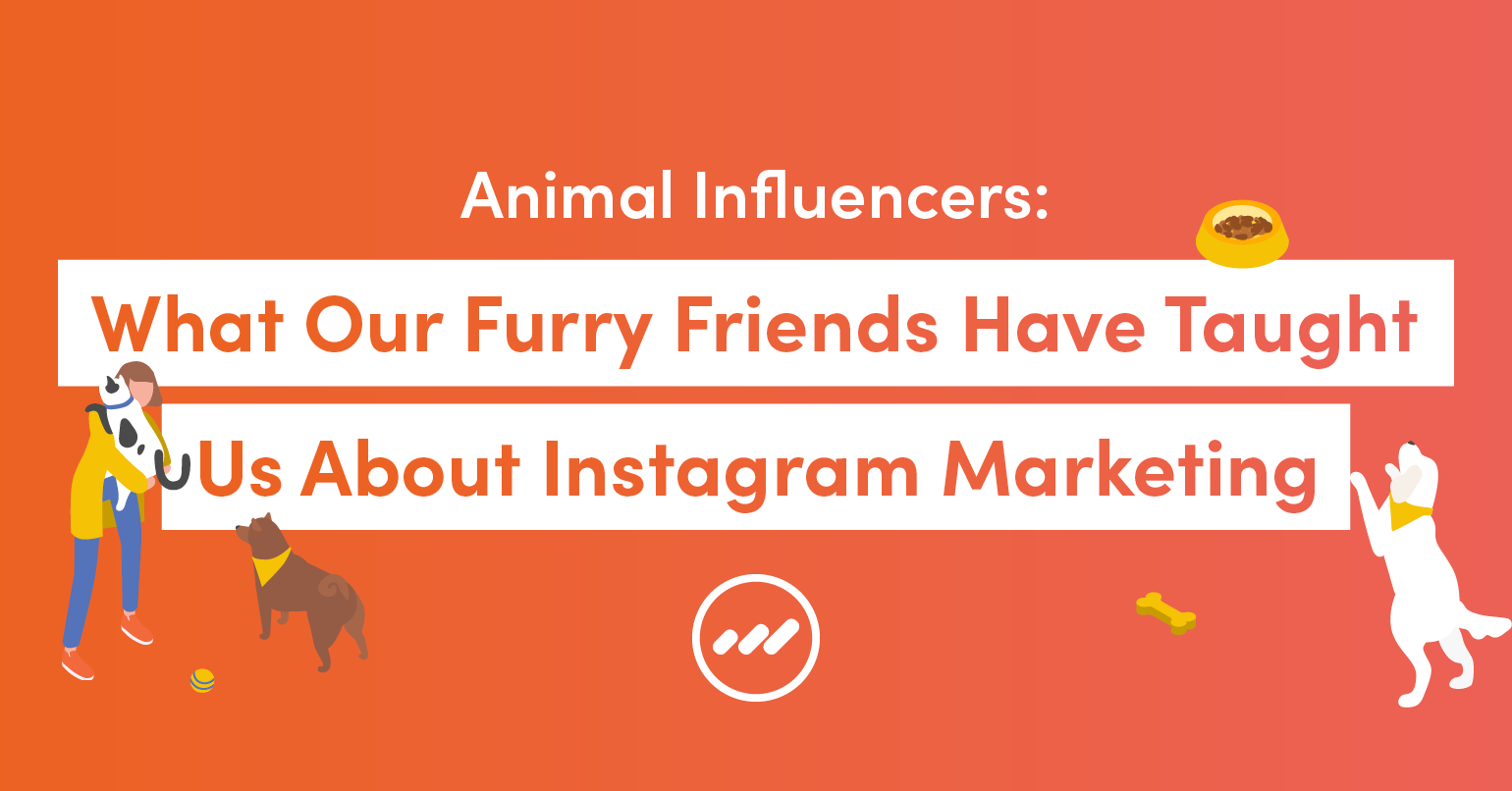 We never thought we'd make a personalised Instagram account for our office dog… but now we might just be considering it!
In 2020, the norms are being tested by hundreds of thousands of personalised Instagram accounts for our furry friends. You'd expect these accounts just to be made for dogs and cats, right? However, pet owners are making Instagram accounts for their hamsters, racoons, horses and even hedgehogs.
You're probably thinking; "What is wrong with some people? Who has the time for that?" Well, apparently many people do, and it's the newest way to market products and increase leads for many brands online.
With the demand for exciting and new content, animals are turning into celebrities, overtaking human celebrity accounts and becoming the new social media craze. These furry friends have more followers than you do, and probably make more than you do in a day by generating a single post - just let that sink in.
How Much Money Do These Animals Make On Instagram?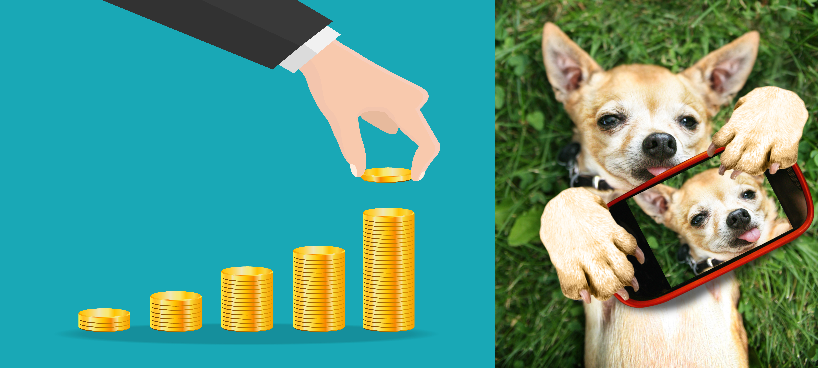 While some brands charge anywhere between $5 and $10 per thousand followers, others offer anywhere around $100 per 100 followers. An influencer with 10,000 to 50,000 active followers will make up to 10,000 per sponsored post and according to USA Today, Instagram influencers with more than 1 million followers can make as much as $100,000 per sponsored post!
How do these animals do it though? Not without engaging content! - Here are 9 Types Of Content That Get The Most Engagement.
So, to throw in a bit of insight into our very loved furry friends Instagram accounts, here are 3 of the most successful animals on Instagram.
1. JIFF POM - 8.9 MILLION FOLLOWERS
With over 30 million followers across all social media channels, Jiff Pom is the world's most famously loved Pomeranian. The teddy bear looking Pomeranian works with many human celebrities such as Ariana Grande, Katy Perry and even the founder of Facebook, Mark Zuckerberg. He has his own website, merchandise and is even in the Guinness World Record book for being the fastest dog on two paws.
Whilst most people would think that the owner of this dog is insane, they truly know what they're doing in terms of marketing this animal across all platforms - And are absolutely killing the social media game!
2. NALA THE CAT - 3.1 MILLION FOLLOWERS
This Siamese and Tabby mix cat first popped up on Instagram back in 2012, and since then has been featured on media outlets like BuzzFeed and Daily Mail, and has sponsorships with major brands like Friskies, Persil ProClean, and Zappos. She even recently ran a giveaway for Google's new Pixel smartphone, which the brand gave her as a gift.
For a cat we think she's doing pretty well for herself.
3. PUMPKIN THE RACCOON- 1 MILLION FOLLOWERS
A raccoon is the last animal we'd ever think of to become an Instagram influencer, but we've clearly been proven wrong. Pumpkin lives her best domesticated life in the Bahamas with her owner Laura Young. She even has a book - Pumpkin: The Raccoon Who Thought She Was a Dog -- and has been featured on CBS, ABC, EW, and TV specials for BCC and Animal Planet.
How does it feel to be less interesting than a raccoon?
If you're having trouble boosting your following unlike Pumpkin The Raccoon, you might like to take a look at our blog: The Three Best Tips For Growing Your Instagram Following
So, What Have These Furry Friends Taught Us About Instagram Marketing?
Besides the fact that these animals make more money than we do in a day by generating a single post - they've actually taught us a lot about social media marketing - especially on Instagram.
Instagram is the app where we go to explore, share and like other peoples posts about life, love and art. We never thought that personalised animal accounts would be more interesting than that of someone like Kim Kardashian West - but, they are.
You're probably wondering why Instagram brands want to sponsor these animals? It's because they get more attention from the public. Funnily enough, if an animal is holding or promoting a product in an Instagram post, people find that more engaging than a human doing it because it's out of the ordinary!
The most important things to remember if you are learning to market your brand on Instagram are:
Just like these influential animals have shown us, marketing on Instagram should be fun and true to your brand. The most successful Instagram accounts are the ones that thoroughly think about what their followers want to see - always be in touch with your audience!