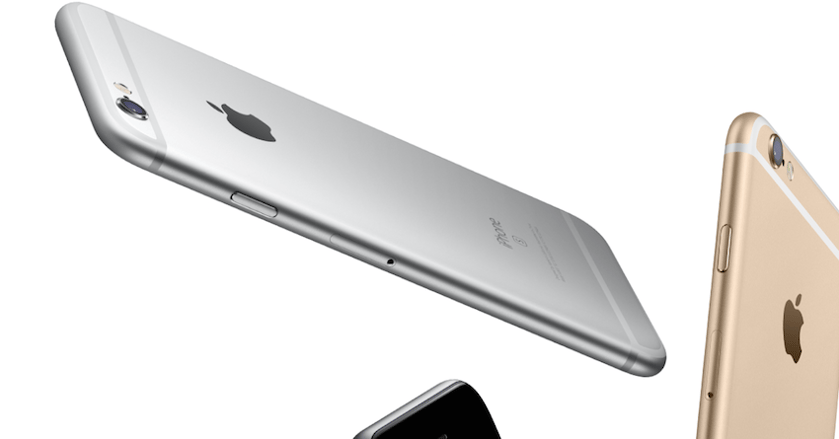 Apple's most recent 'Hey Siri' September keynote event brought about a number of new Apple products; too many, in fact, to put in just one blog.
But while there's the iPad Pro, new Apple TV and a few updates to the Apple Watch, this blog will focus on the company's brand new iPhones, the Apple 6s and 6s Plus.
What's new with the iPhone 6s and 6s Plus?
In terms of how the phones look, both the 6s and 6s Plus look more or less the same as the iPhone 6 and 6 Plus. But there is a new rose gold model, if that takes your fancy. While aesthetics may be the same, the 6s and 6s Plus actually introduce a couple of great changes/improvements to the iPhone line. First of all, there's...
3D Touch
First up, the two new iPhones come with a feature known as 3D Touch. A basic way of explaining this feature is that the iPhone will now be able to register just how hard you're pressing on the screen to trigger different actions. Apple first introduced this feature to the Apple Watch under the name of Force Touch, but it has been refined and, arguably, made more useful with the iPhone.
3D Touch offers many additional functions that you could compare to, say, the right-click on a computer mouse. Some functions include, but are not limited to, seeing live previews of websites without launching the browser, accessing specific app functions via the home screen without having to open the apps themselves (e.g. start playing Beats1 Radio without the app opening), and performing different actions in mobile games depending on how hard you press the screen.
A signficantly improved camera
The iPhone has been sporting an 8 megapixel camera for quite some time now, but this will all change with the 6s and 6s Plus. The iPhone's rear-facing camera is getting bumped up to 12 megapixels. It will be also be able to take larger panorama shots, perform better in low light and shoot 4K video.
For the front-facing camera, it's been improved to 5 megapixels and will leverage the phone's own screen to act as a flash. So if you want, the screen will flash white at the moment you take the photo. Certainly a positive if you're a fan of selfies.
The 6s and 6s Plus also come with a brand new photo function called 'Live Photos'. When using the Camera app, any time you take a photo, the iPhone will automatically record 1.5 seconds' worth of footage both before and after the photo was taken. This means the Camera app is always recording when you open it to ensure that Live Photos can be created at all times. Once you've taken a photo, you can force touch it and it will be automatically turned into a Live Photo comprising motion and sound - think it them as more elaborate snapshot of a single moment.
Other key improvements
The iPhone 6s and 6s Plus will ship with a 64-bit A9 chip, which Apple is touting as "the most advanced chip ever in a smartphone". Along with processing improvements, the phones are also coming with an improved version of Touch ID (it's quicker), faster 4G and wi-fi capabilities, and, of course, iOS 9. As with the 6 and 6 Plus, the 6s and 6s Plus will measure 4.7 inches and 5.5 inches respectively.

SEE ALSO: Sony debuts world's first 4K smartphone