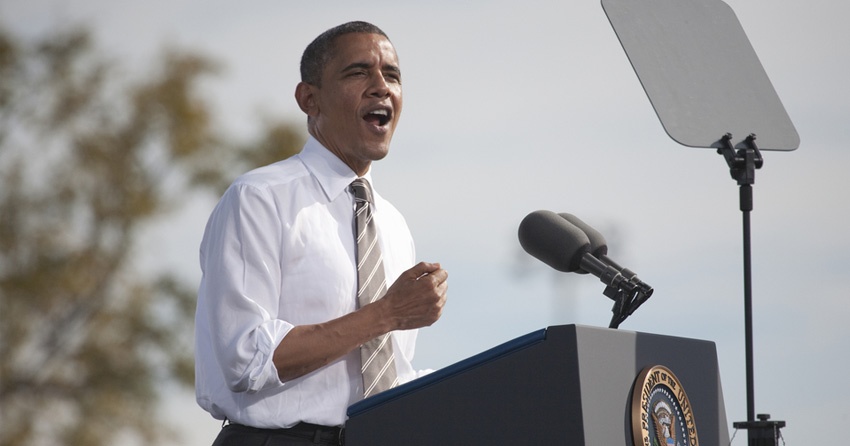 What does it say for a social media platform when the most powerful man on the planet decides to create an account? Unlike Facebook, Snapchat and the multitude of social media options, Twitter has always been the more matured and direct platform. On point, always topical, informative and giving us the inside track on current affairs and breaking news before many 24-hour news services, it is no wonder that some of the world's most important people value it so highly.
While Barack Obama is a little late to the party, he understands the relevance and power of social media in this day and age. He has finally clued in on the fact that a 140-character post can have more power and immediacy than a rally speech.
His Twitter handle is @POTUS (President Of The United States), and within a few hours of its creation he had attracted over a million followers. He officially follows only boring and totally expected accounts, like @FLOTUS, @WhiteHouse, and a bunch of White House staffers. Can't we at least get an accidental follow of a sexy spambot to spice up the news cycle?
Hello, Twitter! It's Barack. Really! Six years in, they're finally giving me my own account.

— President Obama (@POTUS) May 18, 2015
Good question, @billclinton. The handle comes with the house. Know anyone interested in @FLOTUS?

— President Obama (@POTUS) May 18, 2015
President Obama is currently following 65 people, including Bill Clinton, George Bush and @FLOTUS, the First Lady's account - but not Hillary Clinton or UK Prime Minister David Cameron. He already picked up over 1 million followers, just 5 hours after posting his first tweet, and the White House posted an exciting photo of the big moment.
This is not the first time Obama has used Twitter. He sent tweets before from the handle @BarackObama during his reelection campaign. These tweets were signed "-bo". However, after the campaign, the account was handed over to Organising for Action, a nonprofit dedicated to advocating for Obama's agenda.
Obama's Twitter biography reads "Dad, husband, and 44th President of the United States" and discloses that "Tweets may be archived".
While his avatar is a usual headshot, he chose to use an image of himself and his family crossing Edmund Pettus Bridge in Selma, Alabama, with civil rights leaders on the 50th anniversary of the Bloody Sunday march earlier this year.
"The @POTUS Twitter account will serve as a new way for President Obama to engage directly with the American people, with tweets coming exclusively from him," Alex Wall, Deputy Director of Online Engagement at the White House explained in a blog post.
"President Obama is committed to making his Administration the most open and participatory in history, and @POTUS will give Americans a new venue to engage on the issues that matter most to them." While Barack Obama will be tweeting from @POTUS while in office, the account will be passed on to future presidents once Obama's time is up.
Naturally, there were plenty of jokes to go around on Twitter regarding President Obama's newfound involvement on the platform.
Glad to see you here, @POTUS! Best pals in real life — and now on this internet thing, too. pic.twitter.com/Q1LIQAvo6z

— Captain America (@CaptainAmerica) May 18, 2015
Barack Obama has his own Twitter account. He hasn't asked for followers yet because he probably doesn't want to @POTUS on the spot.

— Ellen DeGeneres (@TheEllenShow) May 18, 2015
It's about time, @POTUS! –mo

— The First Lady (@FLOTUS) May 18, 2015
Mr. President: Is there a sustainable, long term plan for carbon reduction? And if so, why would Zayn just leave? https://t.co/1HezPZCUlW

— Ryan Reynolds (@VancityReynolds) May 18, 2015
The #TweeterInChief. http://t.co/l9gZkPaMZ1 pic.twitter.com/wiJxhUWQJH

— Alex Wall (@Alex44) May 18, 2015
If you'd like to keep up-to-date on the latest marketing and tech news, be sure to subscribe to our blog via email. You can find the subscription box to the top-right and at the bottom of this page.