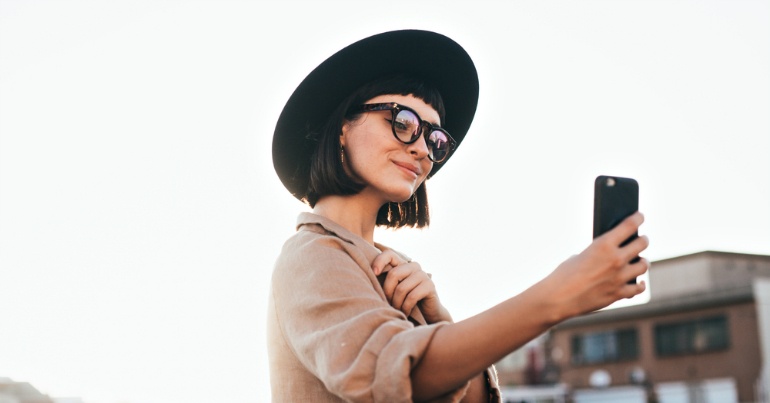 Read time: 3 - 4 minutes
Who dictates what makes a trend? And who starts it? The bandwagon, the in-crowd, the "it" factor – in this post we take a closer look at influencer marketing.
There's a lot to say about the power of "celebrity" and its influence over brand decisions. Nowadays, when you think of "celebrity", it's not just the stars you see on TV or on the movie screen – they're also your favourite personalities and down-to-earth, just-like-you role models that you can find on YouTube, Instagram, Pinterest, via blogs, etc. These are the new trend setters of today.
More and more consumers today look to other consumers to inform their purchasing decisions – for example, they tune into a popular video blogger's YouTube channel to see if they should get a certain makeup product rather than go to the company's website and learn more about the product.
What's it all about?
In a nutshell:
Influencer Marketing is the name we give to the process of developing relationships with influential people that can lead to their assisting you in creating visibility for your product or service (Moz, 2012).
Influencers are the people who are active on social media and blogs. They also are brand advocates and niche promoters. They are a mutual friend connecting your brand with your target consumers (Kissmetrics, 2013)".
Opportunity
According to Forbes, marketing-inspired word-of-mouth generates more than twice the sales of paid advertising, and these customers have a 37% higher retention rate. Given the importance of peer recommendations and their amplification through social media, influencer marketing has become a widely discussed topic among marketers.
The rise of the social media influencer creates a world of possibilities – opening up a new channel for brands to connect with consumers more directly, more organically, and at scale. By creating branded content with social media influencers, brands can amplify their message while attracting their target audience.
How an influencer could help your business:
They could write a blog post/article about you
They could share information about you on their social media accounts (e.g a photo of a delicious meal at your restaurant they loved; a rave review of the services you've offered etc.)
They could ask you, or permit you, to guest post on their site
Great Examples of Influencer Marketing
Michelle Phan, L'oreal, YouTube
With over 8 million users subscribed to her channel, it's no wonder the beauty tutorial queen caught the attention of L'oreal, and in more recent years even launched a cosmetic line inspired by her.
Kate Arends, 'Products board', Pinterest
She has over 2.6million followers and is seen as an expert in the beauty and fashion category. She runs a products boat on her Pinterest each with a link on where to buy the item.
@MrScottEddy, Zipkick, Twitter
He has over half million followers, sharing the travel-booking app to a whole array of potential customers.
A few basic tips for Influencer Marketing:
Identifying influencers - monitor your social media platforms; for example, in Twitter look at hashtags with your products/service/industry mentioned. Another idea would be to set up Google alerts for blogs or news that are related to your business and the people that seem to be the most visible in talking about it.


Choosing influencers - remember to pick someone who fits into the context of your brand, someone with relevant followers to your product/service. Then look at the reach these potential influencers have.


Engaging influencers - if you've found someone who you think could be an 'influencer' for your brand, mention them. For example, if your content is helpful, inspiring and relevant to your influencer's audience, mentioning their Twitter handle in your social post could grab their attention and potentially earn yourself a retweet. If the content is about them, even better.