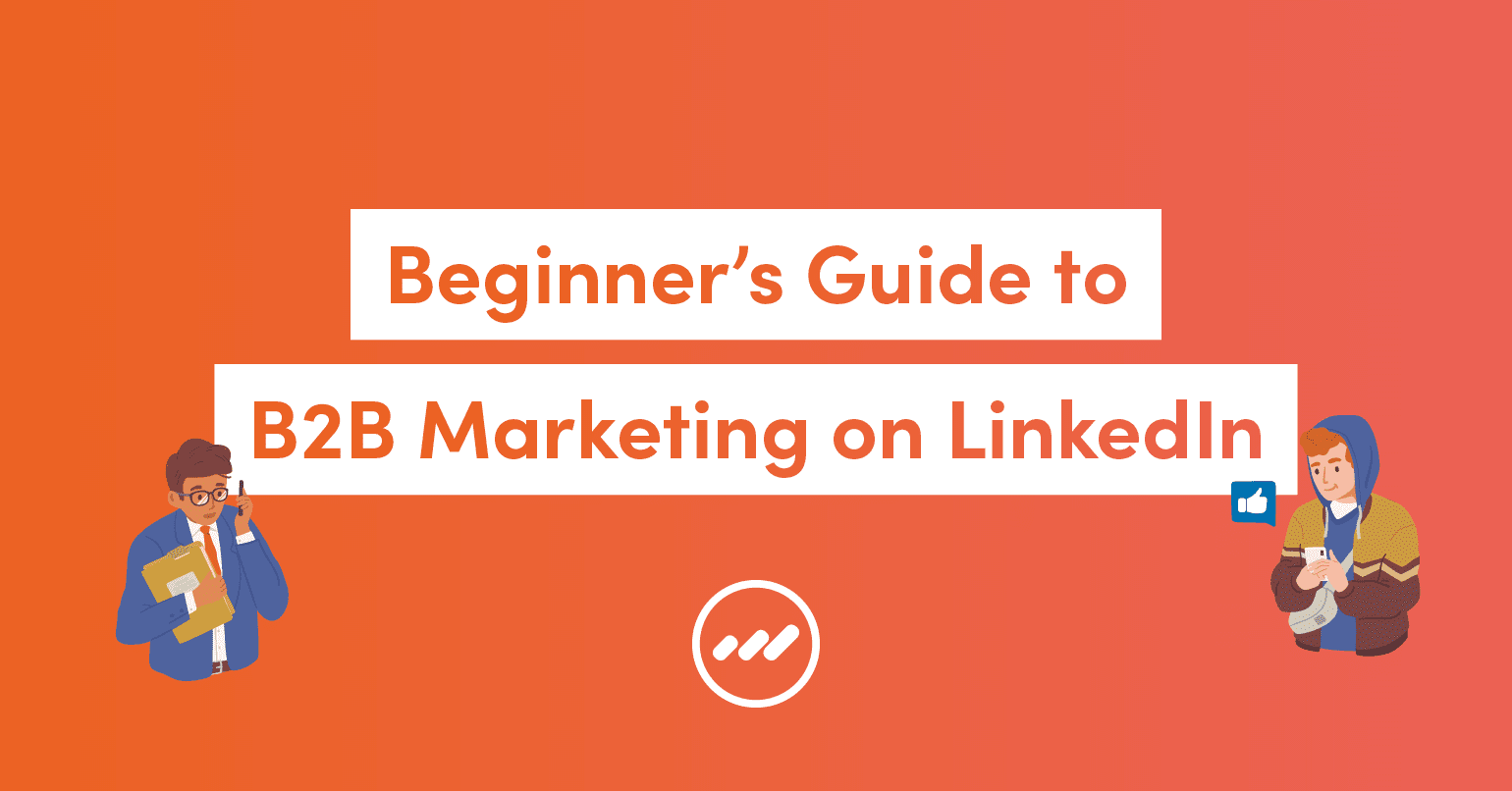 With millions of business decision makers, LinkedIn may be the best B2B marketing platform available right now. Don't know how to get started? We've got you covered!
The first step to B2B marketing on LinkedIn is to make sure your LinkedIn profile - be that your personal profile or business page - is optimised for growing your business. Once that's taken care of, we can jump into learning more about marketing on the platform.
Read: How to Create an ALL STAR LinkedIn Profile That Will Grow Your Business
We shouldn't need to convince a business owner of LinkedIn's value. The platform has almost 700 million users, with most of them being well educated and in decision making positions at their respective companies. On top of this, Facebook is regularly making changes to their newsfeed that promotes content from friends over posts by pages, which should make LinkedIn that much more attractive.
LinkedIn's position as a marketing platform is stronger than ever, especially for B2B businesses. In fact, LinkedIn accounts for 64% of all website traffic coming from social networks despite Facebook boasting 2.5 billion monthly active users.
How can we tap into this motivated market? Let's take a closer look at the options available to you, ranked from the most basic to the most targeted approach.
Content marketing
The first and most obvious LinkedIn marketing strategy is to create and share content. If that sounds deceptively simple, that's because it is! Content marketing is a great tool because it allows you to indirectly address prospects' problems and show how you can solve them.
Knowing how, when and what to post content - on LinkedIn or any other platform - is a skill in its own right, and content writing itself is both difficult and time consuming.
How: There are a number of different ways you can share content on LinkedIn, including sharing external links, posting images (think quotes and infographics) and videos, and writing posts and articles natively.
As a rule of thumb, it's important to craft a mixture of the above. Even if one in particular is your favourite, your followers can quickly get tired of seeing the same medium over and over. Varying how you deliver your content will allow you to keep their interest, and let you really analyse what resonates with your audience.
When: Content marketing on LinkedIn follows the same rules as blogging in general. Firstly, quantity is important, and it is very hard to grow a following and any amount of meaningful website traction if you only post once a month.
Secondly, consistency is key. Anyone can have moments of inspiration and punch up a week's worth of content, but doing it over time (even when you don't feel like it) is incredibly important. Thirdly, quality over quantity, always. Now, this may seem to counteract our first point, but there really is no point to posting on a daily basis if it's all surface level content and well-known quotes.
Simply put: post content consistently and as often as possible without sacrificing quality. Pick a schedule that suits you and stick with it.
What: Just like you should vary your post type, you should also mix up what you post about. Falcon.io recommends splitting your content to be 50% about your company, 25% about the sector you operate in, and 25% about the themes and issues that you are passionate about. The latter 25% will let people "see you as an individual, not as some faceless corporate cog", lending more authenticity to everything you post.
Blogging - whether that be on your company's website or through LinkedIn's 'Articles' feature - would be the best way to get your thoughts across, but ebooks, case studies and whitepapers are still the gold standard for B2B lead generation within content marketing.
Sponsored posts
LinkedIn Sponsored Content is the platform's version of Facebook's well-known Boost function - a way for you to throw some money behind a post you have written so that it will be shown to more readers. Since it will appear like a normal post in news feeds, you can also gather likes, comments and shares to further amplify your messaging.
This is essentially a way for you to supercharge your existing content marketing on LinkedIn, and is especially powerful if you are running a small-to-medium business that might not have a big following and the organic reach that comes with it.
Like the Facebook Boost, Sponsored Content also comes with powerful targeting options that allow you to really hone in on the users that are your real target audience, ensuring that you get the best bang for your buck.
Visit LinkedIn for more information on sponsored content.
InMail
LinkedIn Sponsored InMail is the most advanced option we will discuss today. Where organic content marketing can sometimes feel like you're taking a shot in the dark and you don't know who will see your posts, InMail lets you target prospects with surgical precision.
Since InMail is delivered as a personalised message directly to individuals, it's important to make your messaging as human as possible. Write in a personal and friendly tone, and consider sending InMail campaigns from your personal account instead of from your business page.
Keep the text short and sweet - messages with fewer than 500 characters have a 46% higher click-through rate - and keep everything relevant to the receiver. Sending invitations to webinars or industry specific case studies and white papers are perfect for LinkedIn Sponsored InMail!
LinkedIn's sophisticated targeting options are only matched by their detailed and in-depth analytics tools, where you can accurately track and measure the effectiveness of your InMail campaign, and gain valuable insights into who didn't respond. This sort of information truly is invaluable in marketing, and it is the foundation upon which all great marketing campaigns are built.
Need help with your LinkedIn marketing? Get in touch with us today, and let us figure out the best approach for your organisation and target audience!