Merry Christmas everyone! If for any reason you've found yourself on here on Christmas Day, then we're keeping things festive with a list of some of the best Christmas ads to come out over the years. So without further ado, let's take a look.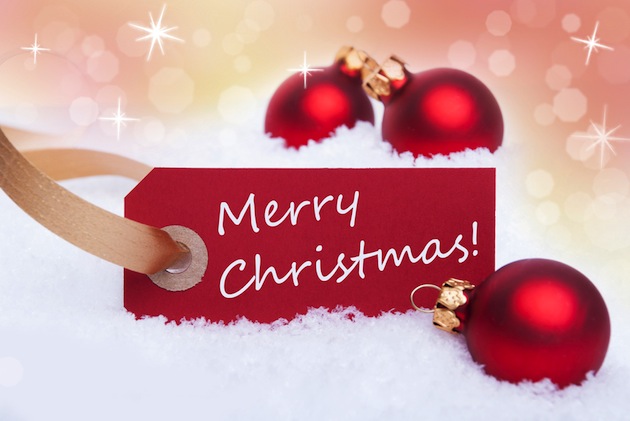 Coca-Cola's 'Holidays are Coming!'
Coca-Cola's annual 'Holidays are Coming' ads have become synonymous with Christmas in many parts of the world, though we don't really get them here in Australia. Still, since 1996, the iconic ads - which use the same song each time - have a real way of getting people in the festive mood. Below is a slightly revamped version of the first ad that appeared back in 1996. 18 years later, and it's still going strong.
Sainsbury's 'Christmas in a Day'
While this ad (and expanded movie) may have only been released last year, the way in which is so effectively captures the spirit of Christmas is enough to earn it a spot on this list. The ad, which runs for three and a half minutes, shows people throughout the UK celebrating Christmas in their own ways. It's at times endearing and at other times bittersweet. It doesn't sugarcoat Christmas into being a flawless, joyful time, but rather one with same ups and downs as any other time of the year.
Yet, even with this more grounded approach, it still manages to get you in the Christmas mood.
Irn-Bru's 'Snowman'
The ads for Scottish soft drink Irn-Bru have always existed more or less on the humorous side of things. So when its 2006 'Snowman' ad came out, its starts off as a story of a magical snowman who comes to life and takes a boy flying around town for Christmas. However, things go awry when the kid refuses to share his Irn-Bru. Suffice to say, it's that type of simple (and somewhat dark) humour that tends to work well in ads - especially in a Christmas ad where you wouldn't usually expect it.
John Lewis's 'Monty the Penguin'
In yet another example of a more recent Christmas ad that could still be one of the best out there, upmarket department store John Lewis, which is based throughout Great Britain, created this endearing 2-minute ad called 'Monty the Penguin' (or #MontyThePenguin if you want to follow it on social media).
It's a simple story of a boy and his pet penguin, Monty. While it starts off with the two of them being inseparable, eventually Monty finds himself wishing he had a female penguin to spend his life with. The ad ends on a happy note and manages to capture the magic of both a child's imagination and the positive feelings most of us associate with Christmas - giving, togetherness, joy.
If you'd like to keep up-to-date on the latest marketing and tech news, be sure to subscribe to our blog via email. You can find the subscription box to the right on this page.
Margin Media is an inbound marketing company based in Brisbane. We offer a range of digital solutions to help your business increase its traffic, qualified leads and customer base. To find out more about our services, visit our home page.
* Christmas Image via Shutterstock