Last Sunday (22nd of April) commemorated international Earth Day, a day to appreciate the planet we live on and remind us of all the ways we can take care of it. Through the power of marketing, 5 brands in particular, created campaigns to give their customers an opportunity to participate in the event.


Smithsonian's National Zoo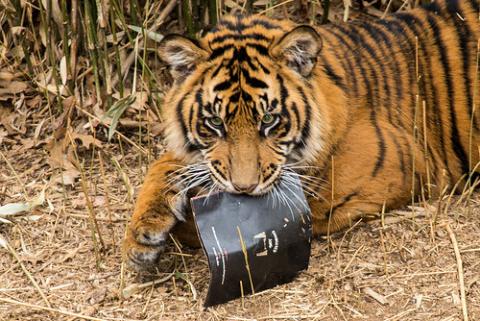 This campaign is probably the most creative on the list. For this Earth Day promotion, The Smithsonian partnered with band, Portugal. The Man, to create a unique record that will go extinct if not shared.

Only 400 copies of the vinyl were produced and, after a certain number of plays, will degrade; becoming unlistenable. However, the song was encouraged to be digitalised and shared on social media using the hashtag #endangeredsong, in order to keep it alive and created awareness of endangered animals.





Apple
Over the past few years one of Apple's biggest goals is to become 100% renewable with CEO Tim Cook saying "I don't consider the bloody ROI" in regards to environmental issues. This year, Apple launched Daisy, the companies new recycling robot, which is able to pull apart 200 apple phones in an hour and salvage any usable parts to be reused.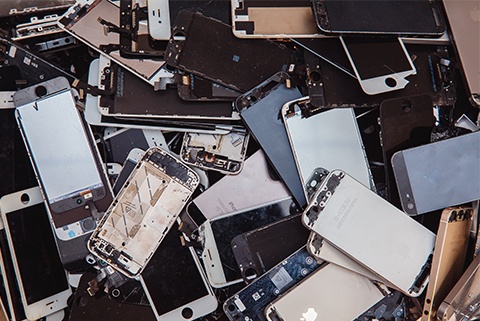 Along with the introduction of Daisy, Apple also announced their GiveBack program. This program has been running since earth day and ends on April 30th, so it's not too late to participate. As part of GiveBack, a donation will be made Conservation International for every device that it traded-in, as well as a Apple Gift card for eligible trade-ins.

For Apple Watch users, an Earth Day badge was created and earned by those who spent at least 30 minutes exercising outside on the day.




Pokemon GO!
With over 100 million downloads, Pokemon GO is one of the most popular apps out there. Although it is not as popular as it was when first launched, the app still has over 20 million daily users.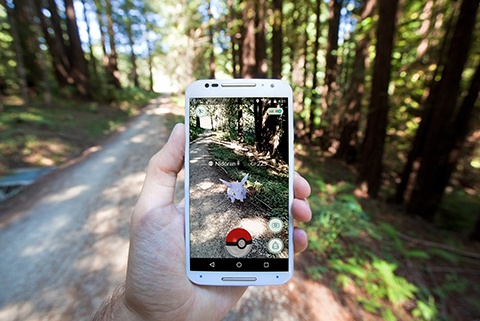 For Earth Day, special in app rewards were created for users who attended local cleanup events. The rewards were so popular that they have been extended till April 30th.
The Real Real
Announced on Earth Day, The Real Real has partnered with fashion designer Stella McCartney to promote sustainable fashion. Members, new and existing, will be rewarded with a $100 gift to spend on the companies website when they consign their pre-loved Stella McCartney items.
(

Image from The Real Real)



NASA
The best social media post to celebrate earth day has to be NASA's beautiful video showing some great pictures of earth taken from space.


Along with this NASA also released a gallery of images to show the best of our planet.


With enviromental issues become more and more significant, the actions of major companies can heavily impact consumer choices. Earth Day is a great opportunity to showcase the ways they are contributing toward a sustainable future. It will be interesting too see what campaigns are produced next year.