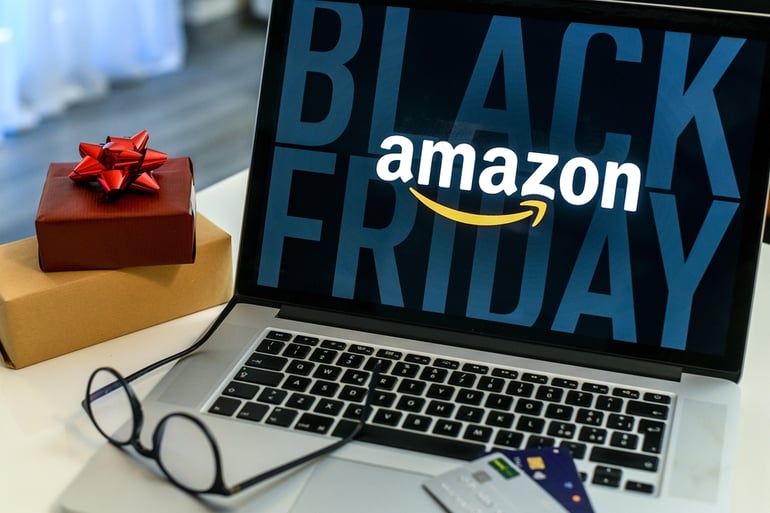 Phew! That's Black Friday all wrapped up for another year. Now that it's over, you may be wondering just how successful the event was.
In this article, we're sharing all the latest stats from BF 2022.
Let's start by looking at the ecommerce sector, specifically at Black Friday on Shopify.
BF '22 on Shopify:
Shopify merchants have set a new record this year, generating $7.5 billion in sales across the BFCM weekend. That's a 19% increase from 2021.
More than 52 million customers purchased from Shopify stores across the globe during the BFCM weekend. This was a 12% increase from 2021, showing that the power of Shopify is growing.
Here are some fast facts on Shopify's BFCM 2022:
Black Friday itself saw the highest shopping volume, with peak sales of more than $3.5 million per minute at midday
52 million customers shopped at Shopify stores
27% growth in sales made by Shopify merchants compared to 2021
Average cart price: $102.31 USD
73% of Shopify sales were made on mobile and 27% on desktop
What did customers buy, and where from?
Top selling Shopify categories included apparel and accessories, followed by health and beauty, then home and garden
Top selling cities: London, New York, Los Angeles
Top selling countries: US, UK, Canada
BF '22 in Australia:
This year's Black Friday event was bigger than ever in Australia. New data from NAB shows Australians spent more than an estimated $7.1 billion during the weekend.
This is a significant increase from last year's total of $6 billion. So, where did Aussies spend their money?
Shoe stores (up 146% from last year)
Camera stores (up 116%)
Electronic and clothing stores (up 65%)
Aussies were also found to prefer shopping online rather than in store. Online sales were up by 24% in the week before.
Who spent the most? Compared to last year, we saw increases in spending in:
Victoria and Tasmania (20%)
ACT (17%)
Western Australia (12%)
Overall, Aussies were more intentional in their spending, with over 40% of them setting a budget and thoroughly planning their shopping, instead of chasing the biggest sales.
BF '22 Across the Globe
Now that we've looked at BF's impact on Shopify stores and in Australia, let's pan out to see how it unfolded across the globe.
In the US, BF sales reached a record of $9.12 billion in 2022. This was a 2.3% increase from last year. Online sales are reported to have reached a peak of $17.2 billion!
Here are some fast facts on BF in the US:
48% of sales were on mobile
Social media drove 12% or referrals
Buy now, pay later sales increased 78%
Ecommerce stores sold $3.36 billion on BF alone
How did customers in the US make their purchases?
Brick-and-mortar stores saw increased traffic as customers sought a physical shopping experience after two years of COVID restrictions
Most popular categories included electronics, smart home products, audio equipment, exercise equipment, toys
Key Takeaways:
Even though Black Friday is over for 2022, the festive sales season is just getting started! Here are some key takeaways from BF to keep in mind to get your ecommerce store ready for Christmas.
Mobile is driving sales
Shopify stores are seeing huge success
Social media and social commerce are also driving sales
Consumers are becoming more intentional and budget-conscious
Physical retail stores are also seeing a come-back
Is your Ecommerce Store Ready for Christmas?
Now that Black Friday is over, it's time to start getting your ecommerce store ready for Christmas! Here are some tips to ensure you are prepared.
Prepare your Content:
Create a content calendar to get organised
Plan out copy and visuals for social posts, emails, SMS and blogs
Create specific landing pages for your sales
Prepare your Shop:
Prepare your website technically: ensure your website is updated, runs smoothly, and will be able to cope with increased traffic
Ensure your Shopify shop is ready to go and that checkout process is simple
Prepare delivery: check your stock levels and prepare shipping and delivery systems to cope with the increase volume of sales
Follow our tips to create a cracking campaign for Christmas that boosts sales and generates new customers for your ecommerce business.
Looking to Level Up your Ecommerce Store?
At Margin, we are your partner for all things ecommerce. Talk to our experts today.