Coffee and Social Media go together hand in hand. Those championing the coffee industry have built their success on a combination of factors. While the food might be world class, the portion sizes plentiful and the coffee exotic, without well engineered social media marketing their businesses would be needles in a haystack.

We wanted to take a closer look at some of the coffee shops around Brisbane that are successfully making their mark on a culinary and digital front. Here's Brisbane's Top 5 Coffee Shops who champion social media.
Located at 10 Hayward St, Stafford, Elixir Coffee experts in a variety of hot, chilled and iced drinks, as well as a breakfast and lunch menu.
This small but intriguing Café currently has 2,184 Instagram followers, thanks to their captivating arrangement of pictures, demonstrating their work and expertise.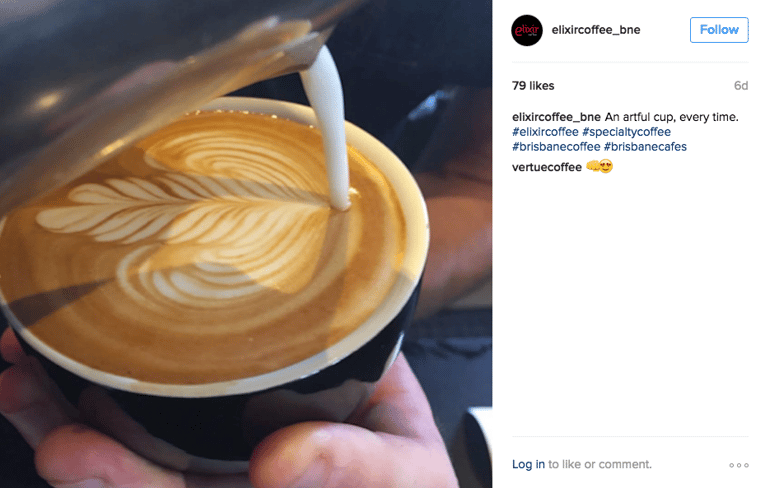 With a 4.7/5 star rating and 209 Facebook reviews, Elixir Coffee is best known for their multi-award winning brews, becoming our 5th Best Café in Brisbane.
Scout Café offers everything from exquisite bagels to superb eggs on toast. Their entertaining and amusing Instagram page has yeilded 2,259 followers, as well as 69 Facebook reviews and a 4.6/5 star Facebook rating.
Customers continuously share their positive experiences with Scout Café, situated at 190 Petrie Terrace. Most stating that they loved having breakfast at this "quirky café".
Our 3rd pick is The Jam Pantry. This unique eatery, located on 2/575 Logan Rd, Greenslopes, possesses a gorgeous website playing on a homelike family feel. Understandably, their social media presence is equally as impressive.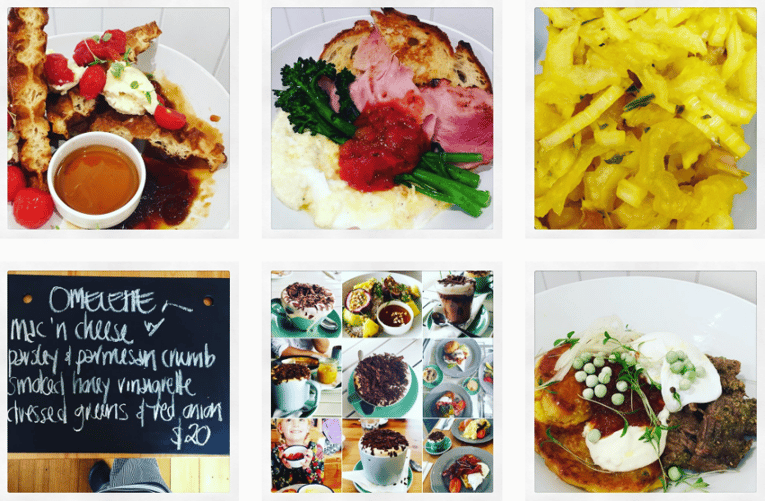 Their Instagram page provides a gorgeous arrangement of pictures taken of the kinds of foods they create, from savoury fritters, to waffles with strawberry jam. The Jam Pantry currently boasts 3,962 Instagram followers for their attractive and enjoyable feed.
The Southside Tea Room, located at 639 Wynnum Road Morningside, is open for brunch all day, serving breakfast burritos and a collection of various sandwiches and burgers.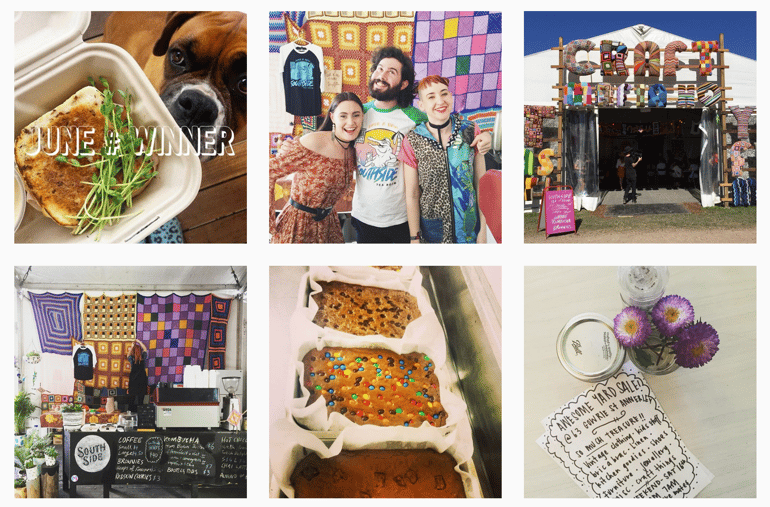 This entertaining teashop becomes our 2nd pick for our flavoursome social media champions. Their exciting and enticing Instagram page has provided them with an impressive 5,510 followers, and 254 Facebook reviews.
Dominating our list of delectable cafés and restaurants, the Shouk Café becomes our 5th and final café that champions social media.
With a 4.9/5 star rating on Facebook, and an attractive arrangement of Instagram photos and videos, there is no wonder that their Instagram follower count would be above 11,000.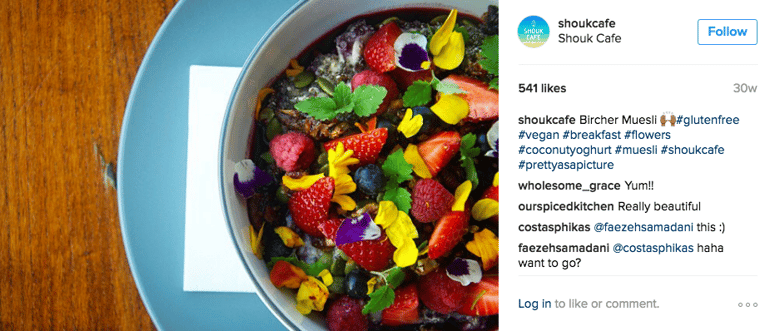 From their dishes inspired by foods from the Middle East, this eatery gives a unique flavour to 14 Collingwood St, Paddington.
So how do you attract new customers to your coffee shop beyond the people that walk by or are already familiar with your shop? A good location, unique and consumer-friendly environment, an alternate product offering and of course great coffee is a good start, but considering that anyone can get coffee anywhere, is this enough?
Having a strong hold on any social media platform will give your business the impact it needs to reach wider audiences, the power for people to share their own experiences and a timeline of delectible creations. Being powered by user generated content, delivering fun and engaging content and providing a unique point of view - you'll acheive social media success.
Have a favourite café we haven't mentioned? Feel free to share in the comments below.