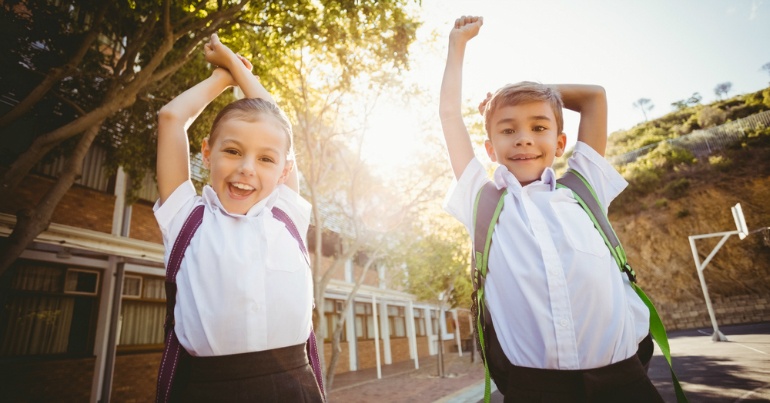 Social media has almost become second nature (if not the basis) for a lot of businesses in our current digital culture. But social media and schools can still be seen as a dangerous mix.
Engaging with social can be a powerful enrolment booster, an easy way for students, parents, teachers, and alumni to stay up to date with school news, a great way to share achievements and events, and strengthen the school community.
In the age of social media (and with every kid in the classroom on them) it makes sense for schools to not only understand the new tools of communication, but to also harness them as marketing tools.
Here are 5 of the best schools from Brisbane - and surrounding areas - that are killing it with social media marketing:

5. Toowoomba Grammar School
Yes, Toowoomba Grammar School is not technically in Brisbane, but their social game is strong. Their Facebook profile gets a lot of interaction, with around 50-150 likes per post. Their feed is highly visual, which helps generate engagement and means it's more likely to be picked up by Facebook photo-and-video-favouring algorithms.
They also utilise video content well to boost impressions. Their clip of the construction of their new gym reached 2,585 views in just two days.
Their Twitter on the other hand isn't as strong. The majority of their tweets are shared posts from their Facebook. They could get a lot more out of the platform if they customised the content to suit Twitter's format and used more visual content.
Social stats:
Facebook 3,096 followers
Twitter 696 followers

4. All Hallows School
All Hallows captures a lot of engagement from their Facebook and Instagram accounts. Their voice on Facebook is consistent and strong, they have a great mix of short and sweet captions and longer form informative posts.
They use hashtags throughout their posts to boost visibility and even have a school hashtag #ahsisters so people can follow their news thread.
On Instagram, they take advantage of new features like galleries, and regularly share a story through their posts and highlight school events, gathering a lot of engagement along the way.
Social stats:
Facebook 2,723 followers
Instagram 1,512 followers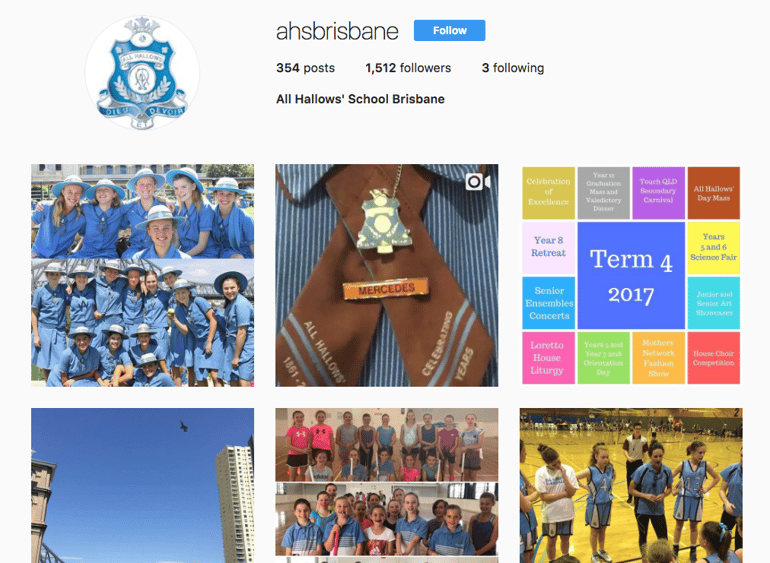 3. Brisbane Girls Grammar
Brisbane Girls Grammar has a good presence across a few social channels. Their Facebook page has the strongest following, and with good reason.
They've set up the automatic pop-up of their instant Messenger, with the invitation to ask them anything. Making themselves available to "start a conversation" shows that they value their community, are accessible and trustworthy.
They share a great mix of content, from Events, blog content, highlights of student and staff achievements, and sharing content from others. They post almost daily to keep their followers engaged and interested.
Social stats:
Facebook 5,083 followers
Twitter 1,625 followers
LinkedIn 1,342 followers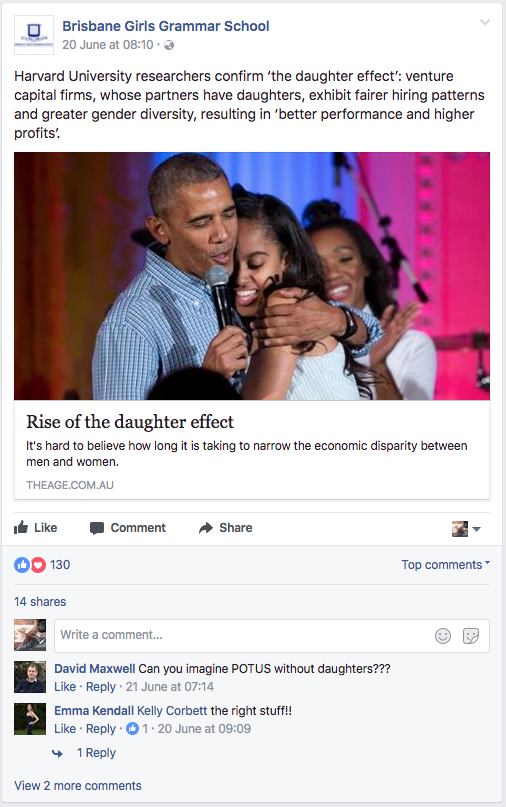 2. St Joseph's Nudgee College
St Joseph's Nudgee College has a great grasp of social, with accounts across Facebook, Twitter, Instagram and YouTube.
Their main social account is Facebook, with good engagement numbers, high quality photos, instant message invitation and follower number over 4,000.
They also have a strong Twitter, with an eye-catching and high quality banner image on the school's profile and consistent school branding throughout. Their Tweets are often image-based, which increases their chances of engagement and retweets, as well as boosting awareness.
Social stats:
Facebook 4,159 followers
Twitter 1,250 followers
Instagram 1,357 followers
YouTube 154 subscribers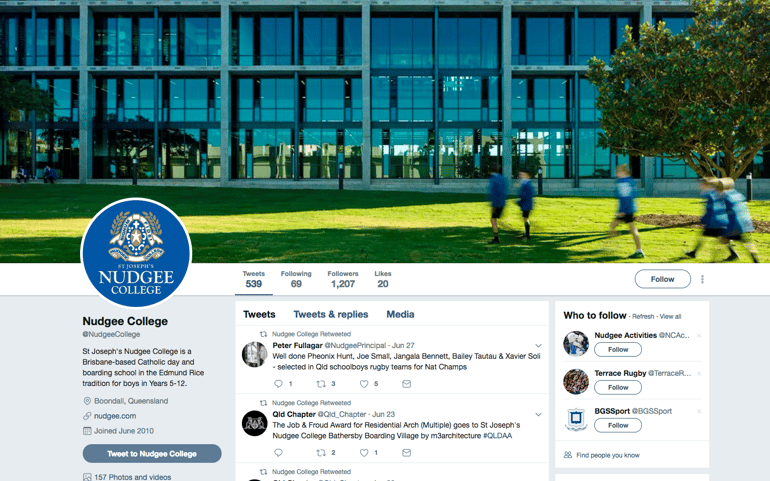 1. Somerville House
Somerville House have got social covered. With profiles across 6 channels, they have their strongest presence on Facebook and Twitter and regular posting schedules.
On their Instagram, they post a regular Throwback Thursday photo from the school's history, gathering regular comments from alumni and plenty of likes. On top of that, they have created a hashtag for social sharing, #Someyspirit, which encourages people to engage with them and share their page.
Across all their channels, they focus on sharing high-quality and engaging images, school news, nostalgia-inducing posts, and highlighting the achievements of their students and staff. This helps to create a community on and off social media.
Social stats:
Facebook 3,345 followers
Twitter 975 followers
Instagram 783 followers
LinkedIn 650 followers
YouTube 132 subscribers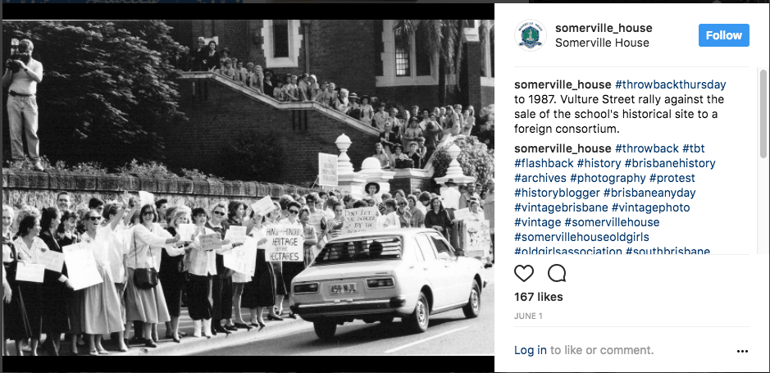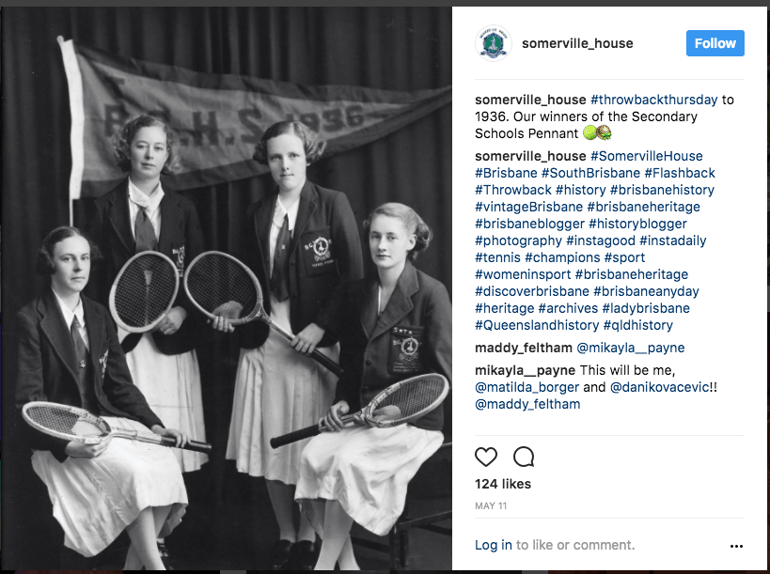 Images via. Each school's social accounts