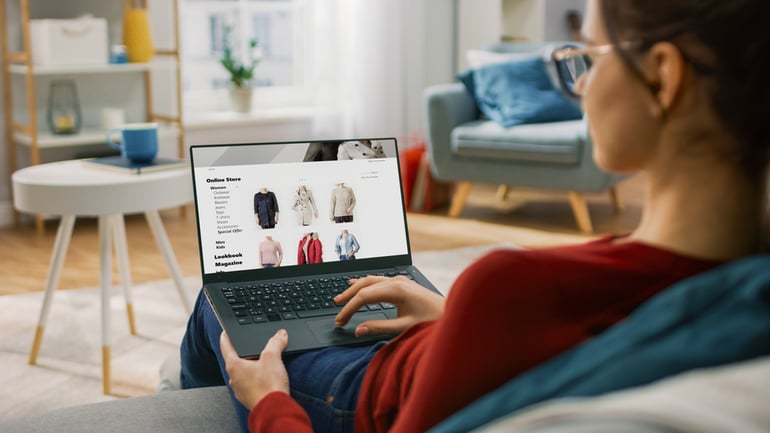 Building customer trust is crucial for running a successful ecommerce store. If your visitors don't feel safe and welcome, then they are unlikely to stay around and make a purchase.
When your customers have trust in your store and your brand, you can expect:
Higher conversions and sales
Fewer cart abandonments
More repeat purchases
Stronger brand loyalty
So, how do we achieve this? In this blog, we're sharing our checklist for building customer trust on your Shopify store.
1. Make first impressions count
The homepage of your website is like your business' front door. If it doesn't make a good first impression, then your visitors will leave. Since your homepage often acts as the start of the customer journey, it's an important place to gain customer trust. It should give a sense of your brand, and direct visitors where they need to go.
Ensure that your homepage has:
Compelling copy and imagery
Clean layout
Category navigation
Fast-loading pages with no errors (eg. broken links)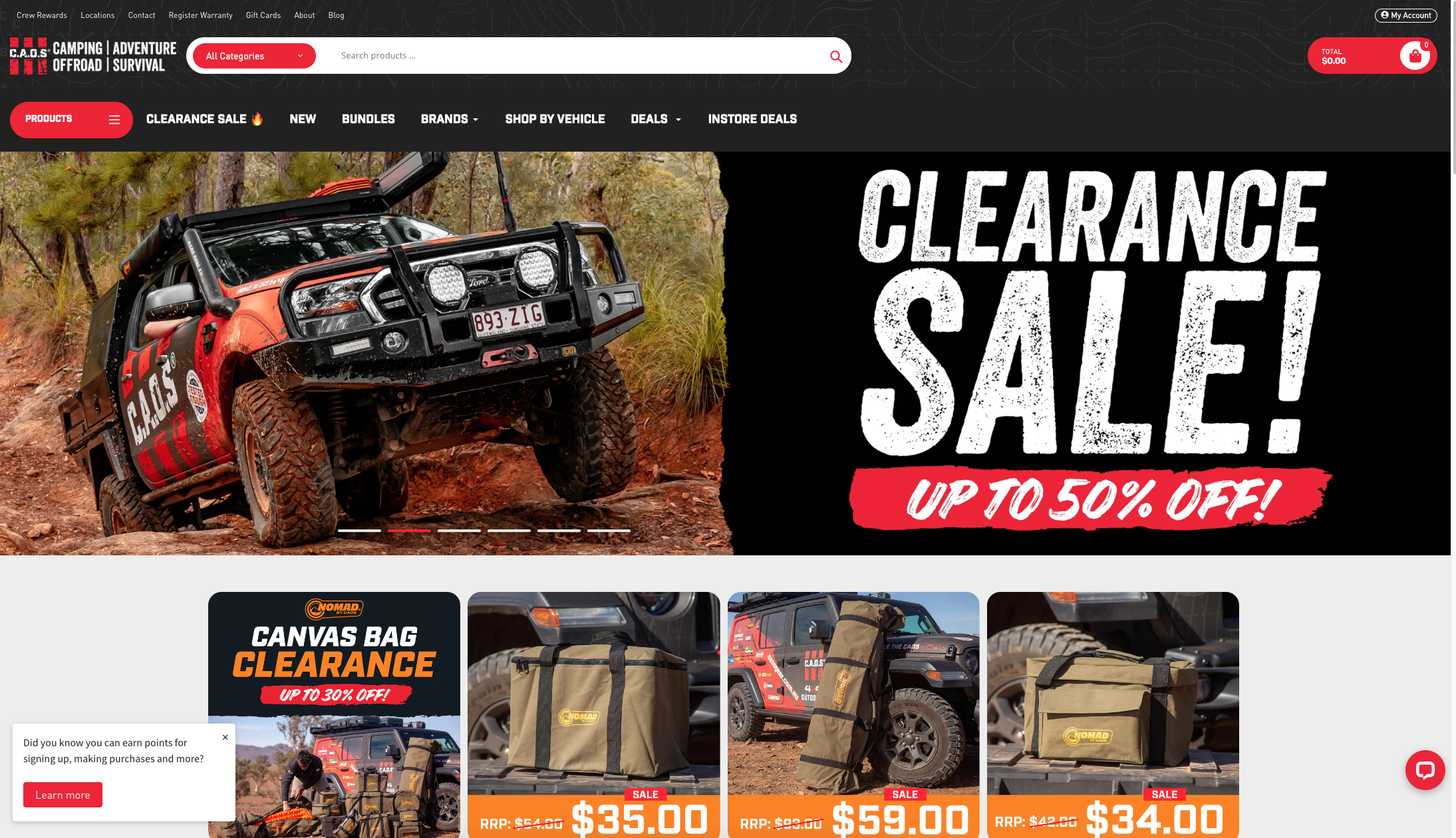 2. Provide essential information
Next, you need to think about your product pages. Once a customer navigates away from the homepage, they typically go straight to a product page. This is where they evaluate the product's perceived value, and whether it will suit them.
Having the right layout and design for your product page is important for driving the customer's decision. Make sure to include imagery, descriptions, stock details, and shipping information to catch their attention. If you provide all the essential information, then you will start to establish trust with your customer.
Ensure that your product pages have:
A variety of product photos
Product descriptions
Product demo video
A sizing chart
Recent reviews and testimonials
Returns policy
3. Ensure transaction is easy
Removing hurdles between the customer and their purchase decision is another way to build trust. Make sure that your checkout process is smooth and easy, and that you clearly communicate any additional costs like shipping and taxes. Also offer different payment options like Afterpay and Klarna to remove friction and make it easier.
On your checkout page, you should include:
A clear return policy
Clear shipping costs
Alternative payment methods
Optional order status tracking
Rewards and discounts for further sales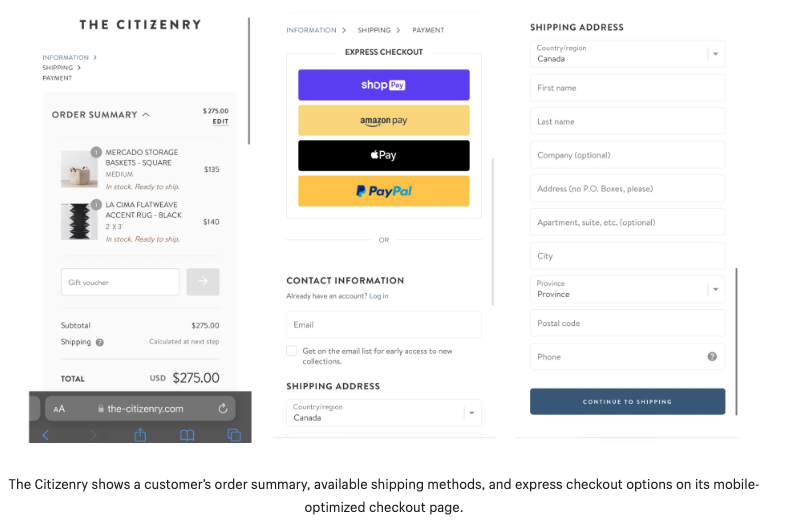 4. Communicate security
Security is another important factor in establishing customer trust. If your customers don't feel comfortable giving you their personal information or entering their credit card details, then they won't make a purchase.
Make sure that your Shopify store has:
Trust badges
SSL protection
A detailed and useful FAQ page
Third-party endorsements (eg. Google)
5. Share your story
Sharing your story is crucial for building customer trust. It can help reassure them that your business is legitimate. They want to know what your business stands for, how long it's been around, and what its plans are for the future. They also want to know a little about the people behind the scenes running your business.
Typically, customers will visit your About Us page to find your story and your Contact page to determine if you are a legitimate business.
Make sure you have:
An About Us page with a detailed brand story
A Contact Page with a phone number, professional email address, and physical location (if you have one)
An option to contact you via live chat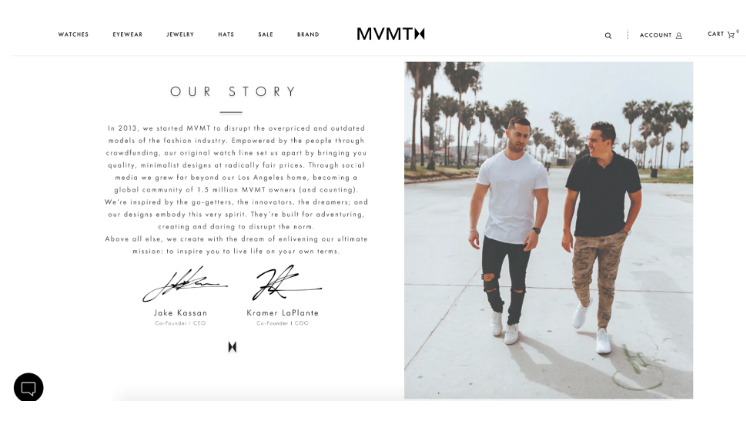 6. Establish social proof
Including social proof on your Shopify store is important for building customer trust. For example, you should include customer reviews, testimonials, and ratings on your product pages and checkout page. Make sure to include honest and authentic feedback, so that your customers believe you.
If you don't include reviews, then customers will head to social media to get an impression of your brand and determine whether you are trustworthy or not. Remember, community sentiment can be what makes or breaks a sale.
On your Shopify store, make sure you have:
Positive reviews of products
Product reviews posted on social media and external websites (e.g., Facebook, Google, Yelp, Amazon, eBay, etc.) that are mostly positive
Product reviews that are descriptive about product quality and customer experience
Customer service reviews
Ratings
Summing up
Building customer trust on your Shopify store is crucial for increasing sales, reducing cart abandonment, and creating a loyal following for your brand. Follow our simple tips above to see your ecommerce store soar.