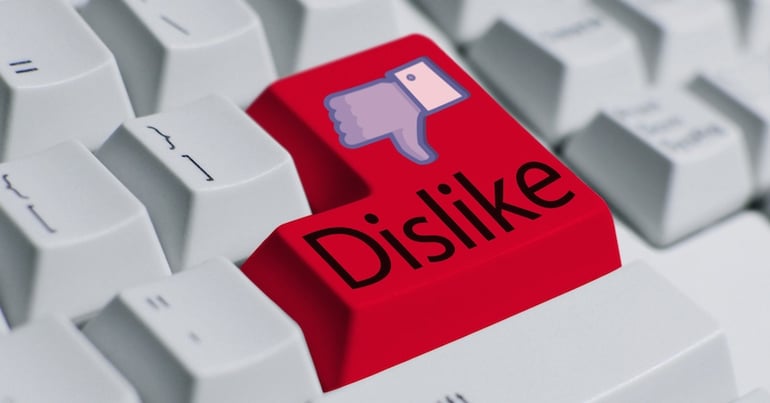 Read time: 3 - 4 minutes
You wake up and power up your laptop, you've got all the intentions of making today a great one – but wait there's a not too friendly tweet popping up on your Twitter feed – in fact it's anything but friendly. You feel defensive, should you reply a negative comment or a complaint on your social media accounts?
First things first, let's check the stats on complaints.
A report by VB Insight has revealed that consumers today complain about brands 879 million times a year on Facebook, Twitter, and other social media portals, with 10% of those consumers making a complaint on social media every single day.
In the 2010 Customer Experience Report by RightNow, their survey found that the number one reason customers leave a brand to use a competitor was not due to pricing or faster service, but due to poor quality and rude customer service.
Dealing with complaints
KISSmetrics, Eptica News and Spreckley UK shares these main tips when it comes to complaints in social media:
Give your brand a voice. If you don't respond, people will assume you don't care what they think. If you do respond, some people will at least see that you do care, as a brand, and you are trying to make an effort. This can inspire brand loyalty and confidence.


Never attack customers who complain on a public forum. Never attack or argue with those who have posted something negative about your business. It will inevitably fuel the bad publicity and ensure that even more people hear about the complaint.


Speed is of the essence. If one person starts complaining about a business, it can have a snowball effect. More and more people will jump on board the complaint session, and then instead of having one complaint, you will have dozens, or maybe even hundreds. Delays in responding to a complaint or providing an unsatisfactory response can create a wider window of opportunity for others to comment, potentially exasperating the problem for your organisation.


Reach out. Rather than becoming aggressive, the more effective approach is to reach out to those that complain – but not defensively. Try to move the interaction to a more private channel such as email. When you first respond to a customer query or complaint on a social site or forum, list offline ways to reach you (including a real, monitored email address and/or phone), and express your regret and concern – with a commitment to resolve the issue.
Opportunity
Social media complaints don't have to be all doom and gloom. When handled correctly they offer a great opportunity for brands to turn something negative into something that can actually serve to benefit a brand's reputation. Social media is part of a brand's overall public presence, a direct line to the consumers on which a brand depends, and in that sense it's the best way to share brand values and show consumers what you're made of.
JetBlue Example
An excellent example of social media complaints handled well is JetBlue. In a study by HubSpot, the organisation averages an impressive 10 minute response time on Twitter (especially impressive considering that the company receives 2,500 - 2,600 mentions a day on Twitter alone).
While JetBlue's response rate is admirable, the goals of the social media team aren't just to respond. The airline also prioritises responding to tweets where staff can contribute value. Airlines have an obligation to provide excellent customer service - in times of bad weather or delays, for example, keeping customers well-informed and updated can work wonders in placating frustrations. Showing customers that you are listening and care about their wellbeing can be the difference that wins the loyalty and trust of a customer.