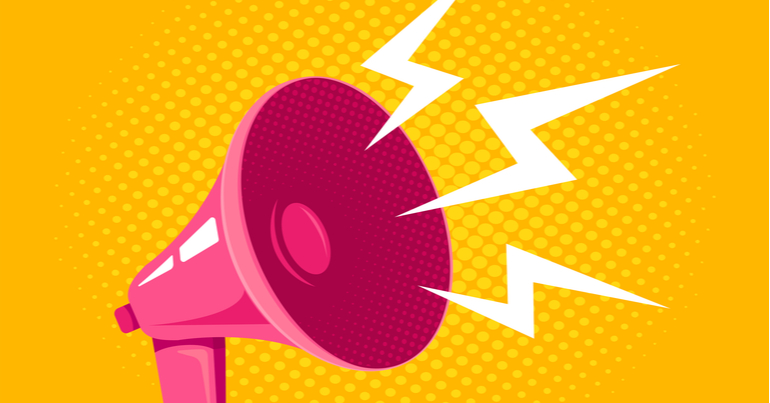 These changes in content marketing trends should influence how you approach your marketing in 2020.
Having already told you the website design trends that will dominate 2020, it's time to dust off the crystal ball and take a look at the content marketing trends that will define 2020!


1. Voice SEO
When Google CEO Sundar Pichai revealed their in-home virtual assistant Google Home in 2016, he also revealed that voice search accounts for 20% of all Google searches. Nearly four years later, they haven't published any updated voice search statistics.
It's safe to assume that voice search has continued its incredible rise. It's now a big deal, and something that marketers must consider at all times. But how?
Well, voice searches tends to be both longer and more casual than typed searches, which makes sense. This means that you should throw off your robotic shackles and write your marketing material in a more casual and human tone.


2. Personalisation
Personalising marketing material has already been a thing for a long time. Emails with subject lines like "Hey [First Name], take a look at this week's deals!" is a prime example, and personalisation like this is already relatively common.
Research shows that it works, which is why we will continue to see more and more of it in the future. Campaign Monitor writes that personalising emails can boost open rates by 26% and increase revenues driven by the emails by 760%!


3. Authenticity and transparency
Going forward, it will also be increasingly important for companies to showcase their personalities. And we don't mean some artificial and carefully constructed corporate personality, we mean the actual personalities of the actual employees.
Authenticity like this helps build tremendous trust between your company and potential customers. Not only do 90% of millennials say that authenticity influences their purchase decision, but 30% say they have unfollowed brands on social media because their posts felt inauthentic.
Transparency is an increasingly important method for companies to portray themselves as authentic. Content Marketing Institute's Michelle Linn outlines how clothing brand Everlane uses transparency to differentiate themselves from their competitors, and how social media management tool Buffer discloses all employees' salaries to build trust with consumers in their great article "3 Ways to Use Transparency in Content to Cut Through the Noise".


4. Video content
Creating video content has never been more important than it is now. Instead of rattling off statistics about how much video content is consumed on the internet on a daily basis, how about this:
Viewers retain 95% of a message when they watch it in a video compared to 10% when reading it in a text.
Source: Impact.
That in itself should be convincing enough to set you off on your video creation journey, but there are other reasons as well: video is easily consumed, and a far easier medium to convey personality and authenticity than through text.
It is also surprisingly easy: Mobile cameras these days are more than good enough for you to create short and simple marketing content very quickly.
Want to learn more? Read HubSpot's Ultimate Guide to Video Marketing


5. Micro-influencers
Influencer marketing has become a global industry worth 2.4 billion Australian dollars annually. Top influencers charge top dollar to promote companies and products, which can price out small to medium businesses.
The solution: go small or go home! Micro-influencers, generally someone who has between 1000 and 10,000 followers, is a great option for marketers and businesses alike. They charge far less than those with large followings, but get much better engagement rates on their posts!
Want to learn more about micro-influencers?
Read Why Micro-Influencers Could be the Next Big Thing!
The reason for this is quite simple. Micro-influencers are much more approachable than celebrities or those with hundreds of thousands of followers, and will therefore garner more likes and comments.
An added benefit here is that micro-influencers are seen as more passionate and authentic in their given "field", so their recommendations will naturally seem more trustworthy.
Need some help with your content marketing or marketing strategy? Click the image below to get in touch with us!