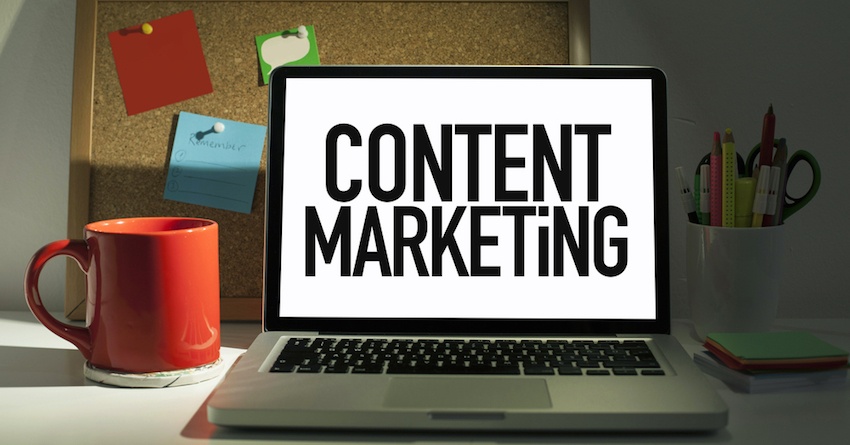 Welcome to Content Marketing Month. If you'd like to stay up-to-date will all the content marketing-related material we'll be releasing during this month, you can click here to join. It's free!
To officially kick things off, today's blog will discuss four ways your business's online presence can grow with a solid content marketing plan.
1. It boosts SEO
If you're online, then chances are you've heard the term 'Search Engine Optimisation' used from time to time. That's because SEO is the cornerstone of what makes your website discoverable online. The more easily someone can find your website through search engines like Google and Bing, the more likely you are to see increases in traffic. It's a simple logic.
In this day and age, however, good content is one of the driving forces behind effective SEO. A number of years ago, websites could hit the number 1 rank by spamming keywords ad nauseam. Now, however, search engines are smarter. Google sets the benchmark for what factors determine a site's ranking, and it severely punishes black hat SEO tactics such as keyword spamming and link farming. But what Google does love is content. More than that, it loves original, high-quality content.
So when you write a fantastic blog on your website and do so in your own words, it's going to reflect well on how Google perceives you. The more original content you create, the more Google will take notice and progressively move you up the ranks. Higher ranks mean greater exposure, and greater exposure leads to more traffic. And when your content is of high quality, you tend to attract quality visitors - the kind you may be able to more easily convert into leads.
2. Premium content earns you leads
With premium content, you can turn the traffic you earn via your blog into leads. Hidden behind a conversion form on a landing page, the very purpose of premium content is that you offer web visitors something of value in exchange for basic contact details. These details, in turn, make them a lead and allow you to nurture them towards becoming a customer.
Research shows that premium content works, and 68% of B2B businesses use landing pages (which house conversion forms to access premium content) in order generate new sales leads. Figures by Demand Metric have found that, in general, content marketing generates 3 times as many leads as traditional marketing efforts. Premium content plays a key role in this process.
The basic flow is as follows: your high quality blog brings quality visitors in, these visitors then click on a call-to-action they see while on your site which leads them to a landing page, this landing page locks a piece of premium content behind a conversion form that requires contact details, they fill out the form and receive the content, and you've just earned your business a new lead.
SEE ALSO: Read more about calls-to-action here (video) and here (tips for creating compelling CTAs).
3. It drives social
Content marketing isn't just about what you write on your website, it's also part of several other online marketing efforts. In terms of social media, everything you produce in each update is theoretically content. More importantly, content marketing isn't just a driving force of social, but it merges your social content with your website content. If you want to have a formidable online presence, then the best way of doing so is ensuring that you're across multiple channels and creating (or offering) great content through all of them.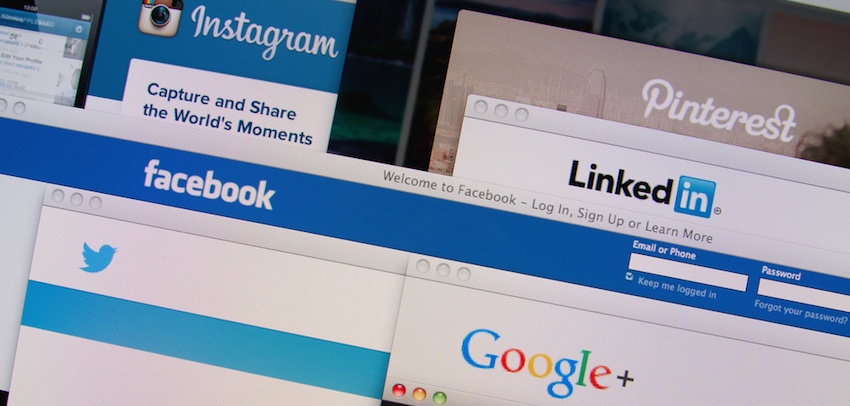 Whether someone is on a website, on a social networking platform or watching videos on YouTube, they're consuming content - that's what the internet is renowned for. So by connecting the content between your website, your social media, your emails, and more, your online social presence is far more than just your social brand pages or the comments section on your blog.
4. You can prove your business's expertise
Content marketing is also one of the best avenues you have to illustrate just how knowledgeable your company is. Think about it, with every new blog you have an opportunity to educate your readers, to answer the most common questions prospects ask you, and to discuss the latest developments within your industry.
Most company websites come with an 'About Us' or 'Products/Services' page where visitors can learn a little more about what they do, but a blog is one of the best ways for a company to prove its expertise to its audience on an ongoing basis. When this expertise is being offered for free and is genuinely helping your readers, it gives them far more confidence in choosing you over a competitor.