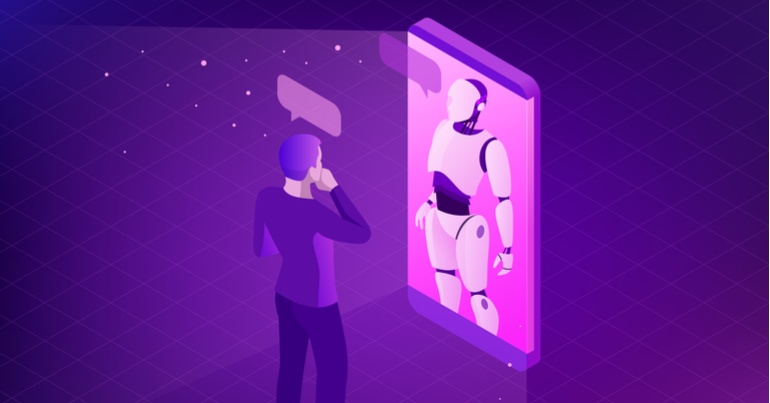 Conversational marketing is a more human way to create leads - by using artificial intelligence. Robots could be creating a new future for marketing.
For the longest time, the internet almost acted as a barrier between your sales team and a potential customer visiting your website. You could track traffic data and see that they were right there, just out of reach. You just had to create a convincing customer journey and hope that this was enough to convince the customer to choose your business.
But there was no real interaction between the two of you until recently. Ironically, it is artificial intelligence that will bring a helpful, human and holistic experience to a potential customer.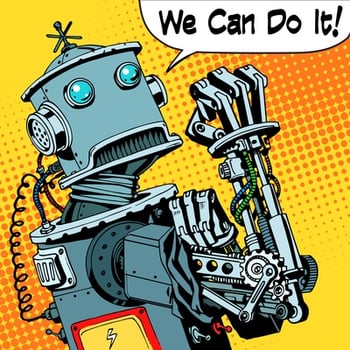 Tools like Drift and Intercom creates a brand new type of employee for your sales or marketing teams: one that can work 24/7 without sleep, rest and food. A digital employee that will work tirelessly for your business to target and qualify leads, route leads to the appropriate persons, and book meetings with (human) sales staff. It is a chatbot, expert in conversational marketing, and, in many ways, it is the perfect employee.
How does it all work? Conversational marketing uses the oldest trick in the book: listening to customers' needs and adapting to them. It's nothing groundbreaking, but the way in which it's implemented is.
I'm sure we've all visited a website and seen a little chat bubble appear in the bottom right of our screens, and that is essentially what we are talking about. This is often thought to be a predetermined message sent out by a script, and most people probably don't pay attention to it. This new generation of conversational marketing chatbots, however, are much more sophisticated than that.
The system from the aforementioned Intercom, for example, can choose to target specific visitors based on browsing behaviour, referral URLs, Clearbit data and time spent on the page, making sure that you have full control over when, where and to whom the message appears.
Once the visitor has engaged with the system, it can ask qualifying questions, helping you choose an appropriate salesperson for this particular potential client. At this point a real human can "take over" for the chatbot, or the system can book appointments with the employee. The chatbots even have CRM integration, meaning that they will remember previous visitors and give them warm, friendly welcomes when they return.
Chatbots like these can also plug into social media, which can be a great benefit for your company. A 2016 study by Nielsen and Facebook IQ demonstrated that 53% of the users would be more likely to shop with a business they can message with. Not only can these chatbots generate and qualify leads, but they can almost close sales on their own.
HubSpot recently experimented with delivering content offers through a chatbot on Facebook Messenger and found a 250% increase in open rates and a 600% increase in the number of clicks when compared to similar email campaigns, which is staggering.
In an era where customers expect more and more personalised experiences, conversational marketing could be the way to go. Conversational marketing allows customers to engage and communicate on their own terms, even if that is at 3 AM on a Tuesday.
Traditional outbound marketing is very much a monologue where the business does an awful lot of talking, not that much in terms of listening, and certainly no adapting to the individual customer in the middle of a marketing campaign. Conversational marketing, then, is much more customer-focused, with a genuine human touch - even if that touch is started by a machine.