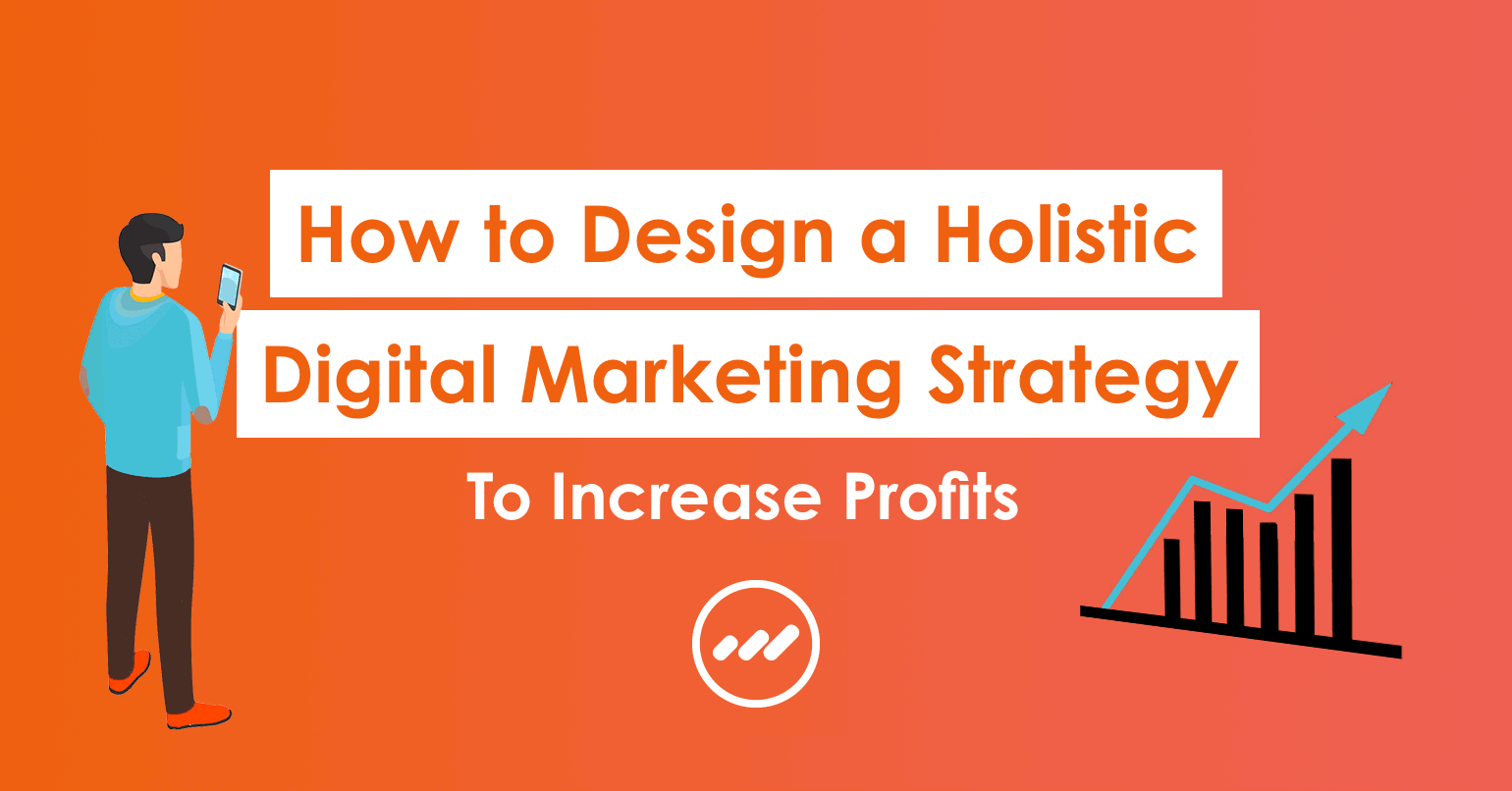 The right digital marketing strategy positions your brand top of mind of your consumers. And get this, your media marketing doesn't have to explicitly cite your products.
It could simply be interactive social media content marketing. Use it to touch on the everyday lives of your consumers. Just take it from Red Bull.
Red Bull's digital marketing strategy is unique and relevant to its brand. They film videos and curate stories of members of the extreme sports community.
Their lifestyle campaign creates a deeper connection with consumers. This sense of belonging and brand visibility translates into profits for Red Bull.
This proves how a tailored approach to media marketing makes all the difference.
Now that's some effective personalised digital marketing. Just how can digital marketers borrow from this?
A holistic digital marketing strategy needs an expert. So a digital marketer must have a solid grasp of different types of digital marketing.
What Are the Types of Digital Marketing?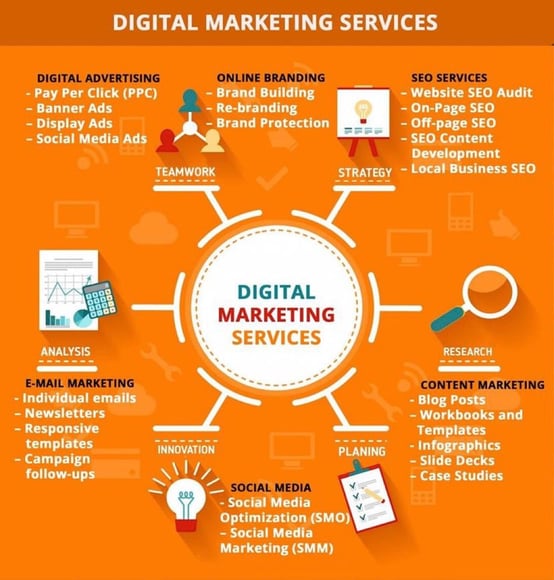 Source: twitter.com
Content Marketing
We all know it costs less money to maintain existing customers than to acquire new ones. Brand loyalty maintains profits but content marketing takes it to the next level.
So, what is content marketing?
Simply put, content marketing isn't about your brand name or your products and services. It's about your consumers.
What do they want? What do they care about?
This is a chance to provide valuable information on topics related to your product.
For instance, your product may be picture-perfect mangoes, like Calypso Mango. At home recipes are an excellent way to engage consumers on your website.
Maybe some of your readers already get their mangoes elsewhere. But pay close attention, they can be potential customers too.
Your custom content draws them in. It makes them feel your genuine concern for their wellbeing. So much so that you're willing to voluntarily solve a pain point for them.
Suddenly, they feel indebted to you and boom! Numbers don't lie. Just look at this statistic,
91% of consumers are prepared to reward brands for their authenticity. - Social Media Week
Good content means increased brand loyalty and over time, Customer Lifetime Value.
"Customer lifetime value is the metric that indicates the total revenue a business can reasonably expect from a single customer account. It considers a customer's revenue value and compares that number to the company's predicted customer lifespan. Businesses use this metric to identify significant customer segments that are the most valuable to the company."- blog.hubspot
Basically, CLTV shows how much revenue a business can expect from one customer throughout their buyer relationship.
Fresh digital custom content is an excellent way of re-engaging existing customers. They appreciate that you're not always trying to sell them something.
Demand Metrics says it all:
70% of consumers feel closer to a company after reading digital custom content.
And 90% of customers find custom content helpful.
When digital markets ask for content, you give them content. Here are some online marketing channels for your content marketing strategy:
Ebooks and whitepapers. Long-form authority content shows readers you spent time in the research stage. You did all the work so they wouldn't have to struggle. Such content builds trust as you take readers through the buyer's journey. They're more likely to subscribe to your website and purchase from your business. This is organic digital marketing at work.
Blog posts: There's no content strategy without blog posts and Topic Cluster Methodology is the way to go. It increases visibility on search engines but also establishes you as an authority. So write digital content that answers questions for your digital market.
Infographics: Some of your readers may prefer visual content because it's easier to digest when in a hurry. So include infographics in your written content to keep the reader engaged. Remember, your website design plays a huge role in attracting consumers.
Social Media Marketing
Nomophobia is a very real thing,
"NO MObile PHone PhoBIA is used to describe a psychological condition when people have a fear of being detached from mobile phone connectivity."
There are 18 million active social media users in Australia. This presents the perfect digital marketing opportunity for your business.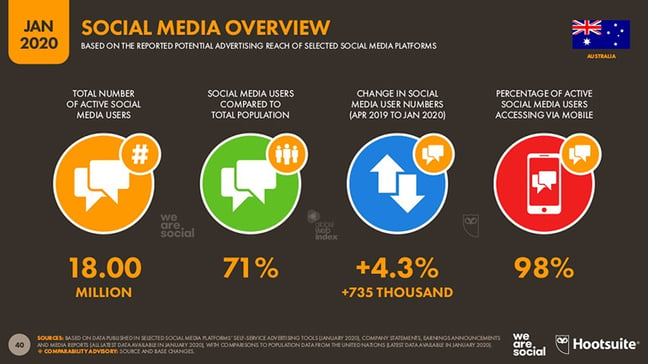 Source: hootsuite.com
But every good digital marketer needs to know where exactly their audience is.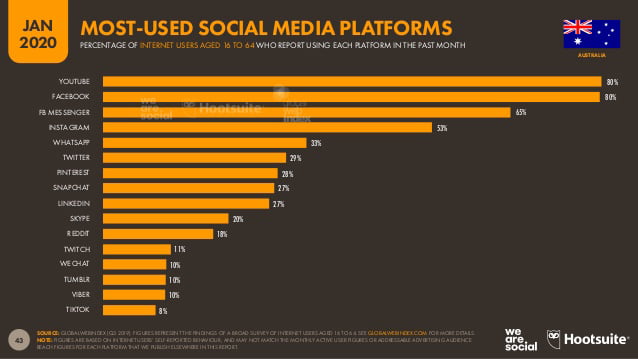 Source: hootsuite.com
Australia's top three most-used social media platforms are:
YouTube and Facebook at 80%
Facebook Messenger at 65%
Instagram at 53%
What is social media marketing? SEO expert Neil Patel attempts to coin his own definition,
"Social media marketing is the process of creating content that you have tailored to the context of each individual social media platform. This is in order to drive user engagement and sharing."
So here's a rough idea of an Australian social media marketing strategy.
YouTube
YouTube provides an excellent platform for digital marketers to create long-form content. For instance, turn your how-to guides into video tutorials. Your visual audience will appreciate this.
Use your other social media platforms to direct followers to your YouTube channel. Include previews and snippets in your blog articles to whet their appetite.
Be sure to maintain a uniform brand voice across all your social media platforms. If you choose to be educational, stick to that. If you're going for humour, let your audience always identify you as exactly this.
Facebook
Facebook equally favours different types of content; images, long-form posts and long videos.
Loyal users tend to feel right at home on this single digital marketing platform. So integrate your content as much as possible.
For instance, don't just post a link to your YouTube video, upload the video itself to Facebook. You can also direct people to a different landing page by publishing it as a tab on your community page.
Instagram
If you're just starting out, focus on pictures. These easy categories are a good place to start:
Motivational quotes
Engaging questions for your followers
Pictures of successful icons in your field of work or popular culture
Don't forget hashtags relevant to your business services and a strong call-to-action. You also want to spruce up your bio so that it's reflective of your brand.
Let's Talk Influencer Marketing
There's no social media without influencer marketing, so let's talk micro-influencers. People think the bigger the following, the bigger the returns but this isn't always the case.
Micro-influencers provide a more focused and engaged audience that's more niched. So you have a better chance of reaching their entire smaller following.
Consider three things when deciding on the right digital micro-influencer for your business:
Affordability
Authentic content
Engaged audiences
Do digital micro-influencers fit into your social media marketing strategy? Here are five ways to find them.
Search Engine Optimization (SEO)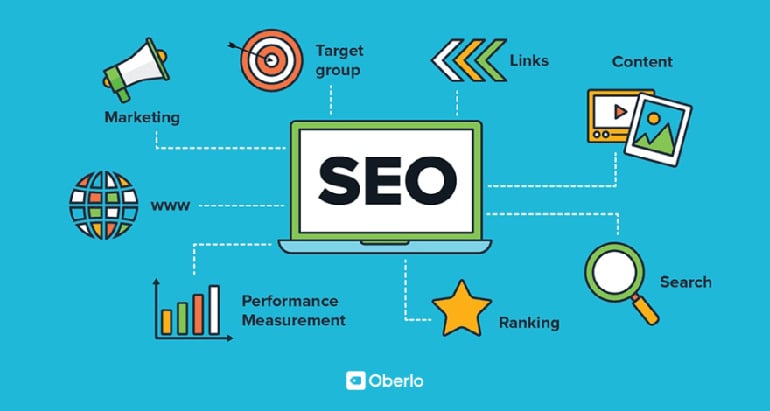 Source: reporter.am
Search Engine Optimization (SEO) entails increasing organic traffic to your website.
Don't let the technical nature of the acronym throw you off. Search Engine Optimization is as much about your audience as it is about search engines:
What's your audience's user intent?
What keywords are they using?
What content type do they regularly consume?
Answering these questions helps you create content that draws readers to your website. This increases your dwell time and potential leads.
Moz.com founder, Rand Fishkin, created an SEO Pyramid inspired by Maslow's Hierarchy of Needs. His version is dubbed "Mozlow's hierarchy of SEO needs".
This is what it looks like: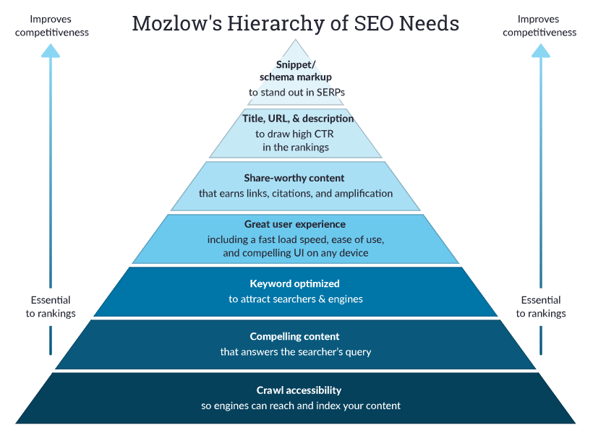 Source: moz.imgix.net
How Does Digital Marketing Work?
Here at Margin Media, we use a five-step digital marketing process. It's designed to increase the number of potential leads to your website.
Our marketing digital process aims to turn website visitors into customers.
Here's a breakdown of our process:
Step One: Produce Authentic Content
Through content marketing, we generate meaningful information that adds value to your visitor's experience. We use blog posts, white papers, detailed infographics and webinars.
Step Two: Get Found By Your Target Audience
Through search engine optimization, we include keywords relevant to your target audience in your web content. We also use relevant hashtags on your social media platforms to drive traffic to your site.
Step Three: Convert Qualified Leads to Customers
Focus on winning over customers at the bottom of the funnel. Let your pristine landing pages and overall site structure cater to the people at the top of the funnel. This way, you take care of everyone in the buying cycle.
Step Four: Convert Visitors to Leads to Nurture Customer Relationships
Our Call to Actions (CTAs) direct visitors to meaningful information like ebooks. We use the personal details they provide to build a list of potential customers. We then nurture them through social media, email marketing and lead nurturing campaigns.
Step Five: Review and Adjust Your Marketing Tactics
We review all the results from your inbound marketing strategy. This analysis guides us on where to make adjustments in your marketing campaign. We also produce detailed reports for your own reference.
Margin Media Case Studies
Here are examples of digital marketing projects for previous happy customers so far.
avt
Here's everything we do for avt:
Website design
Social media
Custom Website Design
SEO
Blogging
Landing Pages
Social Media
Calls To Action
Lead Nurturing
Google Adwords
Hubspot
Rocky Point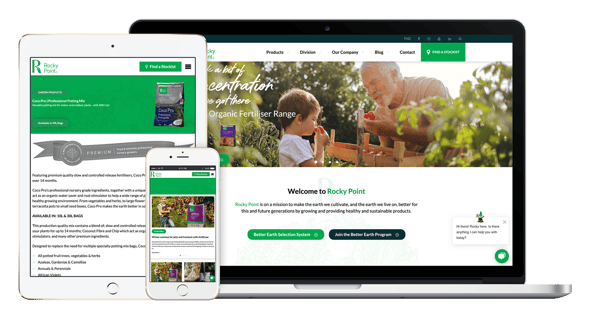 What we delivered:
UX Design
Website Strategy
Wordpress Development
Custom Website Design
HubSpot Integration
HubSpot Onboarding
Calypso Mango
Here's an example of a comprehensive social media marketing campaign.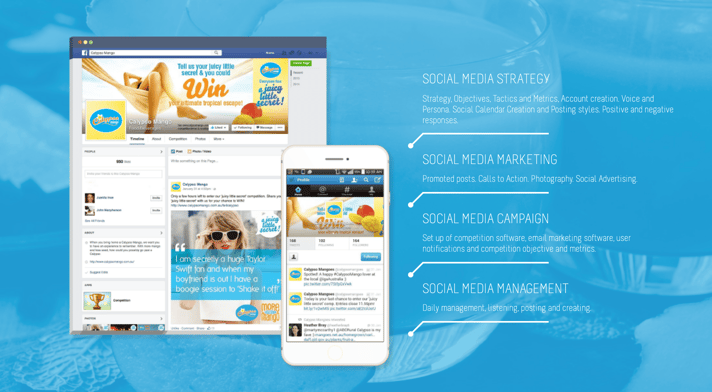 Why Is Digital Marketing Important?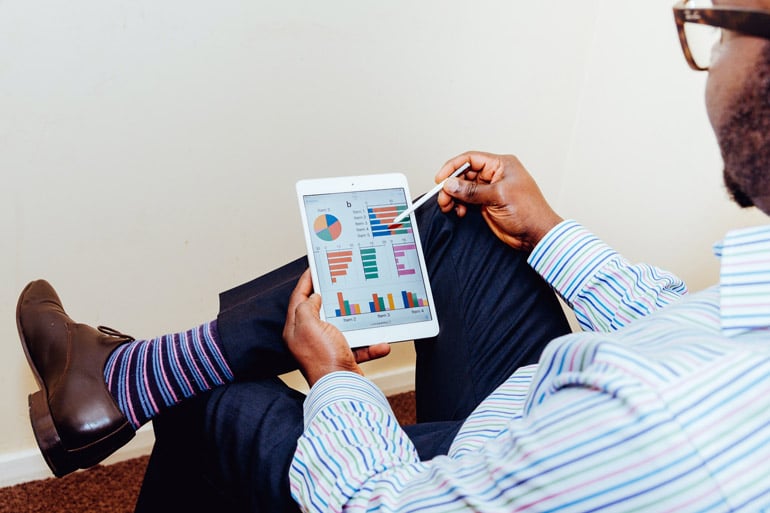 Source: unsplash.com
Higher Return on Investment
Digital Marketing allows you to monitor your campaigns on the go.
Do you need more email marketing or to post at a specific time when your users are online? Making these immediate changes saves you money in the long run.
Speaking of email marketing, it has one of the highest ROIs. Surprising, right? Well, this report says it all. 174% more conversions were generated by email marketing than social media.
Imagine that?
With digital marketing, you're not breaking the bank to run a campaign. So you spend more time nurturing the business.
Track Your ROI
Remember newspaper advertisements? Yes, this form of marketing still exists. Well, there's no clear way of telling which ads increased your sales, if at all. But not with digital marketing.
Digital marketing allows you to track the ROI of all your marketing efforts. Here are some ways to track your investment:
Website Traffic
Digital marketing allows you to see the exact number of visitors to your site in real-time. Thanks to Hubspot's digital marketing analytics software.
This artificial intelligence helps you choose the best digital channels for your business. It also directs you on where prioritise your focus. For instance, if you're only getting 10% organic traffic, it may be time to tighten your SEO strategy.
With offline marketing, it's not easy to tell how people are interacting with your brand before they purchase from your business.
But digital marketing gives the entire customer journey. So you know exactly what tactics to maximise on at every stage for the highest ROI.
Content Performance and Lead Generation
Let's say you produce an informative brochure and post it through mailboxes. How do you know if people read or trashed your content?
Now imagine the very same brochure on your website. You can see everything. From the number of views to contact information of visitors downloading your content. This allows you to generate qualified leads.
Attribution Modeling
A good digital marketing strategy allows you to track a customer's first digital encounter with your services.
This is known as attribution modelling. It allows you to pinpoint trends in the way customers interact with your product. From the research stage to the point of purchase.
There are six types of attribution models:
Last Interaction Attribution
First Interaction Attribution
Last Non-Direct Click
Linear Attribution
Time Decay Attribution
Position-Based Attribution
Each attribution model gives you a clearer ROI for each of your digital marketing channels. But you don't need to use them all, just pick the ones that align with your services.
Enhance your customer's journey through the buying cycle using digital marketing tools. Don't be surprised when this improves your bottom line.
Launch Your Project
Looking for a digital agency you can trust to bring your vision to life? Well, you're in luck because…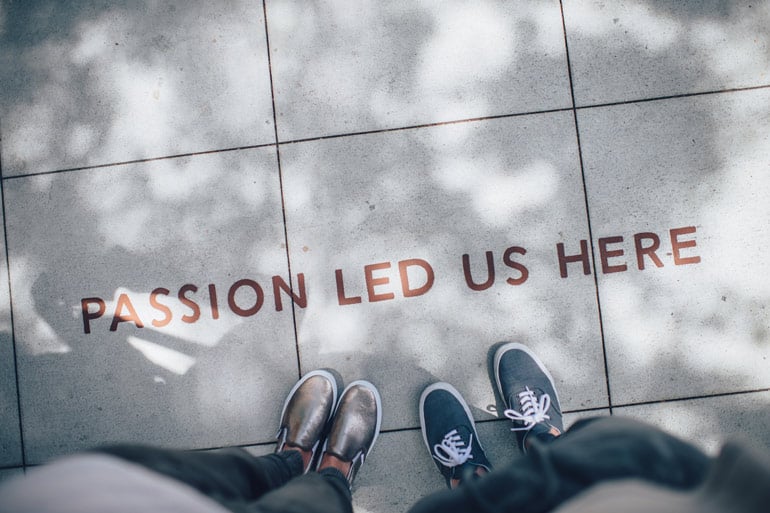 Source: unsplash.com
And we want to take your business to the next level through online marketing.
Don't just wing it. Get started with the right unified digital marketing strategy. Choose the best digital channels for your products and services.
We're the experts.
Book a free digital marketing audit with Margin Media today.