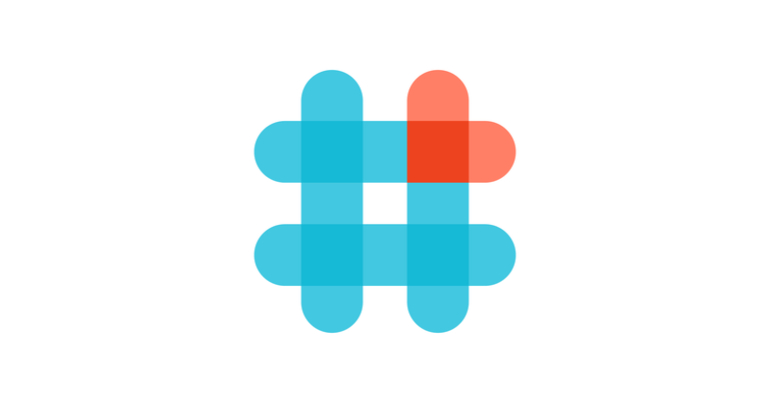 Hashtags have been around for a decade, but they're only just getting started. Branded hashtags could be your company's key to the Holy Grail of social media marketing.
Since starting on Twitter as a way to group conversations and topics, they have thoroughly infested not only the rest of our social media platforms, but the rest of society as a whole.
Where hashtags were once used for things like letting soccer fans discuss soccer with other fans they didn't know, it has grown into something much, much bigger.
Branded hashtags
It's not entirely clear when branded hashtags became widespread, but they really are everywhere at this point. You can't even buy a soft drink without seeing #ShareACoke fifteen times.
So what exactly is a branded hashtag? It can be as simple as your company's name, a company slogan or tagline, or a combination of the two. Nike, for example, frequently uses their famed Just Do It slogan to brand their social media posts.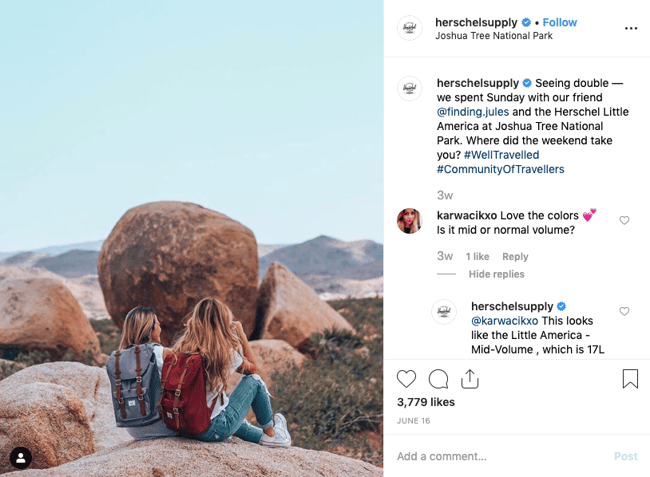 Herschel Supply Company, which doesn't have a formal slogan, is frequently seen branding their Instagram posts with #WellTravelled and #CommunityOfTravellers. They do this to connect with Instagram's large travel community - their target demographic - and to brand their backpacks as sturdy. They can't be well travelled if they're not rugged and durable, after all.
Some branded hashtags include the company name, and some don't. There's no industry standard here, and you can choose what you want for your own company. There are pros and cons to either approach, of course.
Including your company name:
Pros:
Clear branding
Users who use it are clearly aware of your company
Increase awareness of your company
Cons:
All except super fans are less likely to use the hashtag
Could look long, clunky or awkward
As you can imagine, the pros and cons for excluding your company name are almost the direct opposite. The hashtag will be accessible to fans and those who have never heard of you alike, and it will be both clear and concise without your company name attached.
On the other hand, no company name also means that you won't necessarily have ownership of the hashtag, so to speak.


Okay, that's neat. But why should I care?
There are three main reasons why one would want to implement a branded hashtag for their business. Here they are, listed from least to most interesting:
3. Tracking specific campaigns, competitions and giveaways
This is fairly straightforward. For instance, if you are running a photo competition on Instagram, it would be a good idea to require entrants to post their pictures with a hashtag like #MarginMediaCompetition.
This makes it easy to find entrants because you can just search for the hashtag, but, crucially, it also increases other people's awareness of your company when they see their friend or family member post pictures with your name in the description.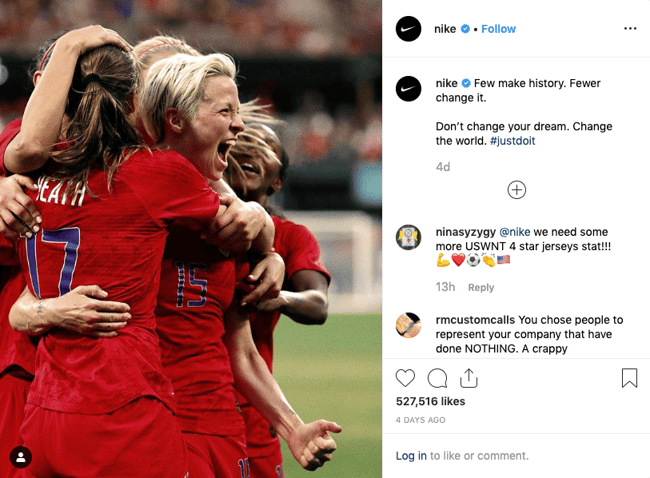 2. Branding
Branded hashtags strengthen your branding whether you include your company name or not.

Larger companies might include hashtags that reflect communities, aesthetics and values that they want to be associated with, and therefore drive traffic to those hashtags from their following. Small companies can do the same, but gain traffic and followers from carefully selected hashtags as frequent posters notice your presence.
1. Authentic engagement and user generated content
This is the Holy Grail of social media marketing, and your business wins either way.
By contributing to an already existing hashtag, like Herschel above, you attract users that are likely to engage with your content because of overlapping interests.
By creating your own hashtag, you will create a space in which your followers or people with similar interests can create user generated content.
Both engagement and user generated content are things that are extremely hard to cultivate on social media without a strong branding and clear presence.
Don't want your new hashtag to backfire and turn into a bashtag? Read Photoslurp's excellent guide on exactly how to create a hashtag for your brand!
Need help creating your business' branding? Get in touch below.