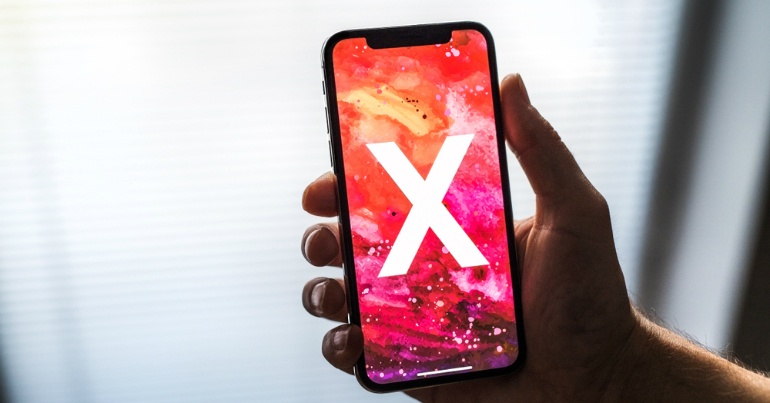 Who knew 10 years could go by so quickly?
That's how long ago Apple introduced their first iPhone; the trailblazing internet-connected smartphone that helped to change the world's relationship with mobile phones and, essentially, how we communicate.
To mark the occasion, Apple has officially released a 10th anniversary iPhone X (which was extensively rumoured about and was leaked a few days before the launch).
And yes, the X is meant to be pronounced: 10.
Apple are calling it the most advanced iPhone they've ever created, and the features are definitely impressive. Rather than stepping up the features from the iPhone 7 - that's the job for the iPhone 8 and 8 Plus which were introduced alongside the X - the X offers a brand new selection of features. They're marketing it as the gadget of the future.
Here's the most notable features:

It's the most durable iPhone yet
There is now glass front and back, with a deeper strengthening layer in the glass, as well as a stainless steel frame. This makes it the most hardy iPhone to date. It is also sealed for water and dust resistance.


There's no home button
This is one of the first things users will notice. There is no home button as the screen takes up the entire face of the phone. To get out of apps, users will have to swipe up on the screen and "throw" it away.
The OLED (organic light-emitting diode) screen measures 5.8 inches edge to edge.

Unlock with FaceID
The feature that everyone is talking about is FaceID. The technology allows you to unlock the phone by scanning your face, rather than using a passcode. It's enabled by a True Depth camera system, equipped with an infrared camera, flood illuminator, and dot projector, and it's all packed into the top camera on the phone.
FaceID will even know what your face will look like at all angles, being able to unlock your phone even if it's not straight on, say if it's lying on a table.


The cameras are fully teched out
Apple has always been a forerunner with phone cameras, and the X is another step up. The rear camera features a 12-megapixel sensor, with dual-lenses at f1.8 and f2.4 apertures (which is brighter than the 7 Plus telephoto). It also comes with dual-image OIS quad-LED TrueTone flash.
On top of this, it has Animoji and Portrait mode on the selfie camera. Animoji are moving emojis that mimic your facial expression.


You can charge wirelessly
You can charge wirelessly, thanks to the new glass back. It comes with a new accessory called AirPower, a larger charging mat that lets you charge iPhones, Apple Watch and AirPods all at the same time.
Here's a great rundown at what happened at Apple's iPhone X event:

Of course, the iPhone X is going to cost you quite a bit. The 64GB iPhone X will cost AUD $1579 in both silver and space grey, while the 256GB iPhone X will cost AUD $1829.
It's set to ship in Australia on November 3. Pre-orders start on October 27.