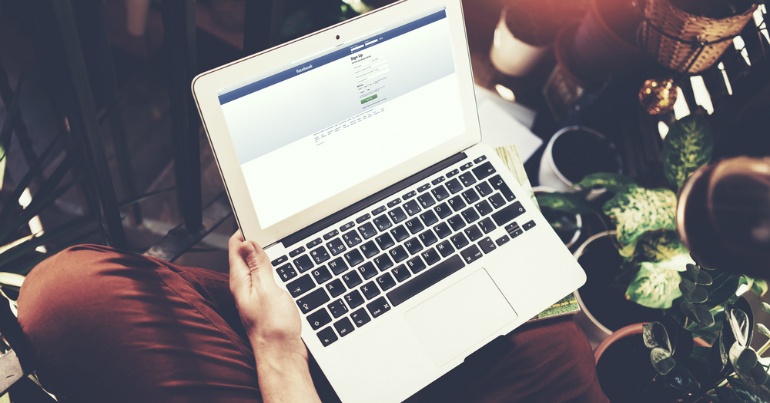 Video content, particularly social media video, is on the way to taking over the Internet. It's predicted that by 2019, video will represent over 80% of all Internet traffic. The study from Cisco also projected that for the US, it will be over 85%.
Facebook has always been a forerunner when it comes to video content and features, so it's no wonder that they have now introduced video options for the cover image section.
The new feature gives your page an instant Facelift (see what I did there) and lets you tell visitors about your brand or business quickly and seamlessly.
It appears to be a natural progression for Facebook, given that the option for looping, animated profile videos has been available since 2015.
And just like the profile clips, cover videos are pretty simple to set-up. The click-free feature plays automatically (without sound) when someone visits your page, making this premium content space more dynamic.
Take a look at Vimeo's cover video below:
How to do it
Uploading a video is as simple as changing your cover photo. All you have to do is make sure your video is within the dimension and size requirements.
You have the option to post 20-90 second long videos in an mp4 format with at least 820 x 312 dimensions (the recommended size is 820 x 462). And, like a cover photo, you can drag a video any larger than that into your desired framing. An added bonus is that once a viewer clicks on the cover, a screen pops up that instantly plays the full size video with audio.
All you have to do is click on the Change Cover icon in the top left corner of your cover image. Then choose 'Upload Photo/Video" or "Choose from Videos".
The option is currently only available for Facebook Business Pages, not personal accounts.

Tips and hints:
Showcase your brand personality
It's the perfect opportunity to show visitors a snapshot of your brand. Those that struggle choosing a single image to represent their business will have a lot more to play with.
Use your 90 seconds to give visitors a taste of your personality, using things like humour or animations to capture attention.
Demonstrate your products/skills
Use the cover video as free advertising space. Demonstrate your products or services, highlight a new product or company news, or show the faces behind the company.
Even using how-to content like tutorials is a good way to make the most of your cover video. But don't make the video too busy, it might have to opposite effect and make people switch off.
Bring a still image to life
If you're unsure of what kind of video to make, enhance an image with a little bit of animation. Even a simple but visually arresting video will give your page an up-to-date feel.
Use eye catching colour
Videos are not inherently interesting. It's up to you to capture people's attention and make your videos visually engaging. Use colour, movement, and high-quality footage. Play with negative space and interesting animations. Think outside the box.