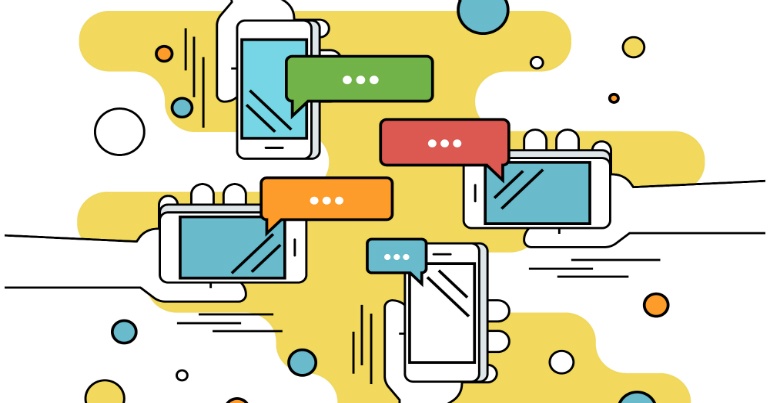 What might be bad news for some users could offer great potential to marketers and brands. As of November last year, Facebook announced the roll-out of Sponsored Messages on their Messenger platform.
Facebook may have finally found a way to monetise the platform and produce some ad revenue from the now 1 billion active users worldwide.
They announced that brands now have to ability to turn their Facebook Messenger bots into ad bots. These sponsored messages give businesses the ability to send targeted updates, information about promotions, reminders and other relevant messages.
The VP of products for Messenger David Marcus told TechCrunch that the messages were intended to create a "high quality, high signal, low noise experience for everyone."
Rather than annoy users (and those who have enjoyed the ad-free app over the increasing amount of advertising on Facebook) spokespeople for the company are hoping that the launch of sponsored brand messages will be seamless.
Here's what marketers should know:
It will be tightly policed
They knew ad bots might be a hard pill for users to swallow, so they've has promised to tightly monitor who uses the ad bots and how much advertising users get exposed to.
"These will definitely be limited…we're very paranoid about that and we don't want bad things to happen to anyone...We have the ability to control the number and quality of messages that are sent to you" explained Marcus.
He added that users will have a block button at the top of every conversation with a business that can silence messages, or specifically sponsored ones.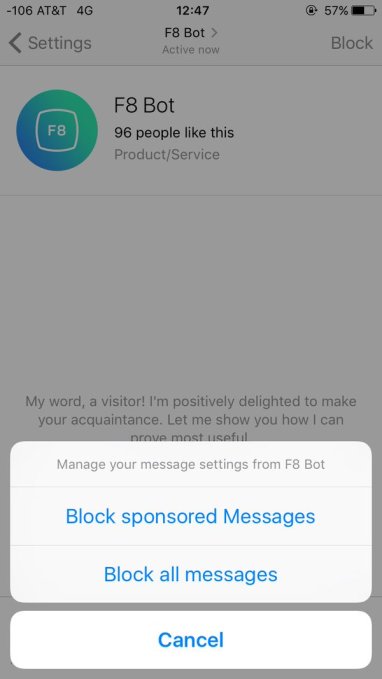 Image from TechCrunch via. Russell Smith
It's still being refined
These messages are still in their early days, and even after trialling the bots before the roll-out, Facebook stressed that they are still tweaking some aspects. When it comes to the exact timing and frequency that a business can send people sponsored messages, Marcus said "the rules aren't fully defined yet."
Ads are only shown in existing conversations with brands
Businesses won't be able to message anyone, anytime. The sponsored messages will only be available to use in existing conversations between brands and users. So users will have to manually begin a conversation or make contact with a brand before they are exposed to any sponsored ads.
Rather than sending out a sponsored ad to a chosen demographic, businesses and brands will have to work with customers who contact them.
However, there is some good news for marketers, to coincide with the roll-out, they're officially opening up the ability for any advertiser to run an ad on Facebook that links to the advertiser's Messenger account in order to get people to start conversations with the brand.
Message limitations
There will be some limitations to the format and length of sponsored messages, including a limit of one link and one photo per message. Sponsored message campaigns also can't be automatically modified to run simultaneously on Facebook or Instagram, unlike a typical ad.
It's still early days and there's no data on the effectiveness of these Messenger ad bots. Facebook will certainly have their fingers crossed. Will you be trying it?