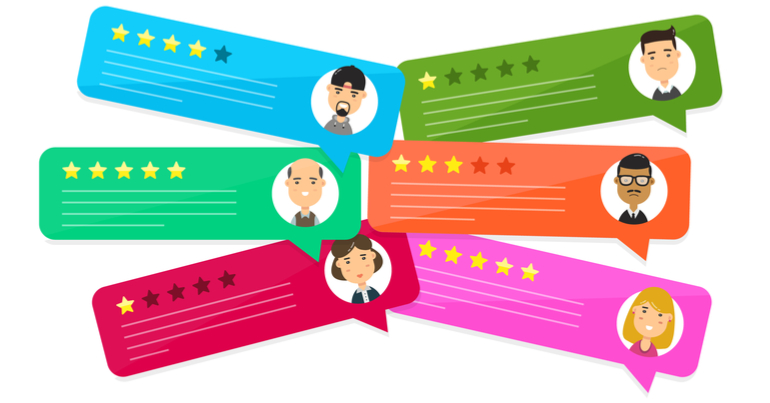 Managing your online reviews has never been more important than right now. Here's everything you need to know about Google Reviews!

As a business owner, you don't need to be told that online reviews are important. But it may surprise you to learn just how important they have become in 2019. Check out some of the statistics from BrightLocal's 2018 Local Consumer Review Survey:
86% of consumers read reviews for local businesses (including 95% of people aged 18-34)
Consumers read an average of 10 online reviews before feeling able to trust a local business
40% of consumers only take into account reviews written within the past 2 weeks – up from 18% last year
57% of consumers will only use a business if it has 4 or more stars
Everyone reads reviews before making a decision these days. They read a lot of them, and they won't visit your business if it has a poor review score.
Here's how to take control of your business' Google reviews:
Step one: Claim your business
The most basic step is to set up Google reviews if you aren't already. You need to go to google.com.au/business/ and follow the instructions.
Next up is to supply Google with up-to-date information about your business, including address, phone number, website addresses and business hours. This might be something you should look into even if you already have a Google My Business account set up. It's easy to forget to update your opening hours, for example, but this will definitely hurt your business in the long run.
Also make sure to upload high resolution photos to your business profile of you, your team and your offices to let prospective customers and clients get a feel for your company and its culture!
Step two: Get reviews
Once you're all set up, you're ready to watch a steady flow of reviews roll in and by "steady flow" we really mean "slow drip". As Andrew Thomas writes for Inc.com: a customer with a negative experience is highly likely to write a review, but only about 1 in 10 happy customers feel compelled to write a glowing review.
Assuming that the vast majority of your customers or clients are happy, this could mean that your reviews are few and far between - which means that you might have to nudge them towards taking that action. How? Simply by asking.
The best time to ask for a review is right after they've completed the sale, while it is still fresh in the customer's mind. There's a number of ways you can do this. If you run an e-commerce business, it would make sense to send out an email that says something like "Thanks for your recent purchase!" and include links to review your business.
If you run a store that sells physical items, you could always print small business cards that say something similar, and include one in every bag you hand to customers.
It's important too that you don't cherry-pick which customers you ask to review your business. This is explicitly against Google's terms of service and they will definitely punish companies who are caught red handed. Furthermore, a business with dozens of five star reviews and no bad reviews will look very suspect to a potential customer.
Quantity matters too: BrightLocal found that the average local business has 39 reviews, but that the top ranking businesses have an average of 47 reviews. Google may be favouring businesses that have a good average rating and more reviews, over businesses with a five star rating that only have 10 reviews.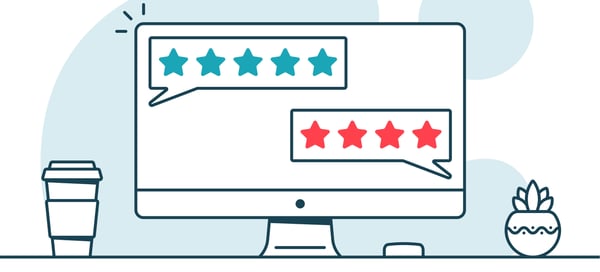 Step three: Respond to reviews
Now that you finally have reviews coming in, the logical next step is to start responding to them.
This will obviously be difficult for large companies with hundreds of daily reviews, but it is very important for small to medium businesses. It shows your customers that you are an active listener to discussions about your company.
It's important to be able to respond to reviews in a timely manner. Customers, especially those who leave negative reviews, want to know that they are being heard. In an ideal world, you would want to respond to a review right as it comes in.
In the real world, though, it is a good goal to try and respond to reviews within 12 hours, if only to let the reviewer know that you've seen their message and will get back to them with a complete answer later. This type of response might be required when dealing with long and complex negative reviews.
If you want more information on how to formulate responses to reviews - good and bad - Google has a list of nifty tips on Google My Business.
Now you should be all set to receive and handle the reviews your business needs to thrive!