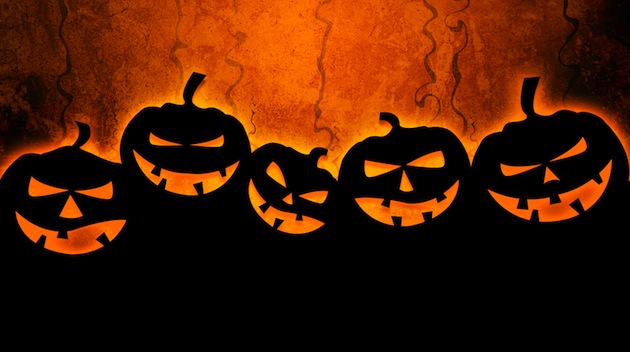 As Halloween steadily grows into an international celebration, the opportunities it provides for brands increases as well. Often acting as an exhibition of what's in popular culture that year, it allows businesses to tap into what's trending or enduring horror classics, and add their own ghoulish/inventive twist. In honour of this event and its ever-increasing popularity in Australia, here are four awesome PR campaigns that circulated this October.
1. If IKEA was the set of The Shining
What better way to taint the homey feel IKEA encapsulates than to make it the location of a cult horror classic? Tying in with their late night shopping hours, IKEA Singapore has released this creepy-cute advertisement. With lines like "come paaaayyy with us Danny", I won't be looking at my living room the same way again for a while.

2.. The Walking Dead and Now TV get gruesome
As one of the most popular television programs, zombie-themed The Walking Dead's October season launch proved a great opportunity to start early. Teaming up with new streaming site Now TV, early adopters were gifted bloodsoaked (strawberry flavoured) popcorn in personalised holders fashioned as zombified versions of their own faces. Elements of the PR campaign included apps to gorily edit photos, and YouTube videos explaining how the SFX makeup artists transform the actors into 'walkers' (zombies on the show). Add some ripped up clothing and you've got your costume sorted.
3. The Statue of Liberty is playing dress up
While not particularly creepy, this is still a neat PR stunt.
To celebrate the launch of menswear line Nick Graham, the Statue of Liberty will be sporting a bow tie this Halloween. Using 60-foot, 35-pound bow ties by helicopters, the bow tie parade will also be travelling up and down the Hudson and East River as well as around the iconic landmark. In a brief statement by Graham, stating "it's going to be a big collection, so what better way to launch it than the Statue of Liberty," it can be seen that this is going to be the three things popular PR stunts often are: simple, showy, and expensive.
4. Spooky car wash
Who needs haunted houses when you have car washes? Ford decided to get in on the action a month early, setting up a surprise car wash for 30 participants in a filmed test drive. After asking them to drive through a carwash, the poor souls inside the vehicles are victim to an attack by a masked gang of the undead, complete with flashing lights and shaking the car.

Honourable mention: Follow the hashtag for flesh
The Walking Dead's public relations team really deserve a pat on the back, because they are killing it on the social media front lately. Their honourable mention comes from a one-day stunt they pulled in September, again to mark the October 5th season premiere.
Set in East London, fans had to follow clues posted under the #terminustavern hashtag on Twitter. If guessed correctly, it led to a pop-up restaurant giving away human meat burgers. Yes, you heard right. After deeply researching cannibalism, chef James Thomlinson created the burgers using veal, beef and pork to create the perfect person-like taste.
According to 1930s journalist William Seabrook, who tasted human flesh in West Africa, human meat is "like good, fully developed veal, not young, but not yet beef. It was very definitely like that, and it was not like any other meat I had ever tasted. It was so nearly like good, fully developed veal that I think no person with a palate of ordinary, normal sensitiveness could distinguish it from veal."
Who'd have known...
If you'd like to keep up-to-date on the latest marketing and tech news, be sure to subscribe to our blog via email. You can find the subscription box to the right on this page.
Margin Media is an inbound marketing company based in Brisbane. We offer a range of digital solutions to help your business increase its traffic, qualified leads and customer base. To find out more about our services, visit our home page.

* Halloween Image via Shutterstock