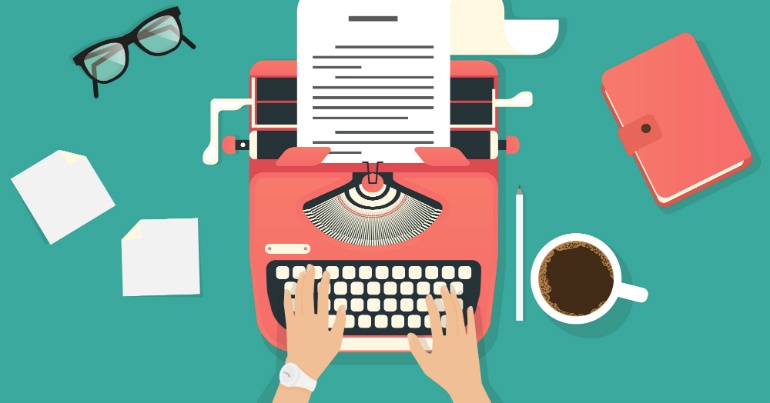 Having a blog has gone from angsty teen hobby to must-have for any serious business that wants to compete online. But how often should you post?
The potential benefits of having a blog should be entirely obvious by now. In the brave new world of inbound marketing a good blog is your main mode of communicating to both previous and potential customers, and it should be the cornerstone of your content marketing strategy, driving great amounts of traffic to your site.
Blogging is not easy. It requires a lot of time and effort, but just how much time should you spend on your blog?
Quantity is important
Clearly, there is something to be said for the number of blog posts you write in a week. "Build it and they will come" may have been true 20 years ago, but the market is far too competitive for that to work in 2018. Publishing one blog post every month is probably not going to be frequent enough to build a regular readership or attract any significant traffic from web searches.
Writing more frequently is an important consideration if you want to hit those all-important SEO rankings, because search engines love new content. According to our friends over at HubSpot, companies that publish 16 or more blog posts every month got close to 4 times as much traffic as those who publish between zero and four posts monthly.
The same research by HubSpot also shows that the number of blog posts published per month has a tremendous impact on the number of leads generated, especially for small businesses. Their data shows that companies with up to 25 employees who publish more than 11 blog posts per month get around twice as many leads as companies who write 6-10 posts, and four times as many leads as similar sized businesses who post once a month.
Consistency over quantity
Perhaps most important of all is consistency. Not every company can write 10 blog posts per week. Small to medium businesses may only have the ability to write one blog post every other day or one post per week. There's nothing inherently wrong with that. You just have to make sure that you're consistent.
If you only find the time to write one blog post per week, it might be a good idea to publish this post on the same day every week. Nobody will visit your website a dozen days in a row just to find that you haven't written anything new, but you might find that a regular readership starts to form if the audience knows that you always publish something new on Fridays, for example.
Make sure you keep a list of ideas hidden away somewhere too. It's always smart to have an ace up your sleeve for when you feel like you have nothing to write about. There's more to consider than just the frequency with which you publish though.
I think it goes without saying that you need your blog posts to be consistent with your brand. Your audience will more than likely not care for reading about your weekend plans or your thoughts on the cricket. Stay on topic and remember that this blog's content should be seen as things that the business itself would write about.
It might also be a good idea to set a regular length for your blog posts, and then try to limit your posts to within 10% of that goal. For example, you can aim for 500 words, but it is fine if you end up somewhere between 450 and 550 words. Your readers are unlikely to stick around to read a 3000 word Magnum Opus if you have primed them to expect a scant 300 words.
To help your business' blog be more consistent, you can download our Editorial Content Calendar for free HERE. Margin Media's content calendar will help you map out your content plans for every day of the year, making sure you are always consistent!
Quality over quantity
Some say that content is the most valuable currency at the moment, and they may be right. But it is also important to remember that not all content is good content. Anyone with a laptop can punch up a quick blog post, but if that blog post is without meaning, value or direction, then you might as well not bother.
You have to make sure that your blog posts are of high quality, because a bad blog might drive visitors right into your competitor's arms. Remember that the blog is often going to be a visitor's first impression of your company, so you really need to make sure that you are making a good impression.
That can mean that you have to research what your competitors are doing, have brainstorming sessions in-house, consult or hire creative people, and, for God's sake, have competent people proofread your blog posts. Yes, it is time consuming. Yes, it is hard work. But it will be worth it in the end.
High quality blog posts will establish your credibility with the audience, and act as a small taste of what a potential customer could expect in terms of quality and expertise if they were to do business with you.
In summary: Publish as often as you can without sacrificing quality, and commit to consistency!